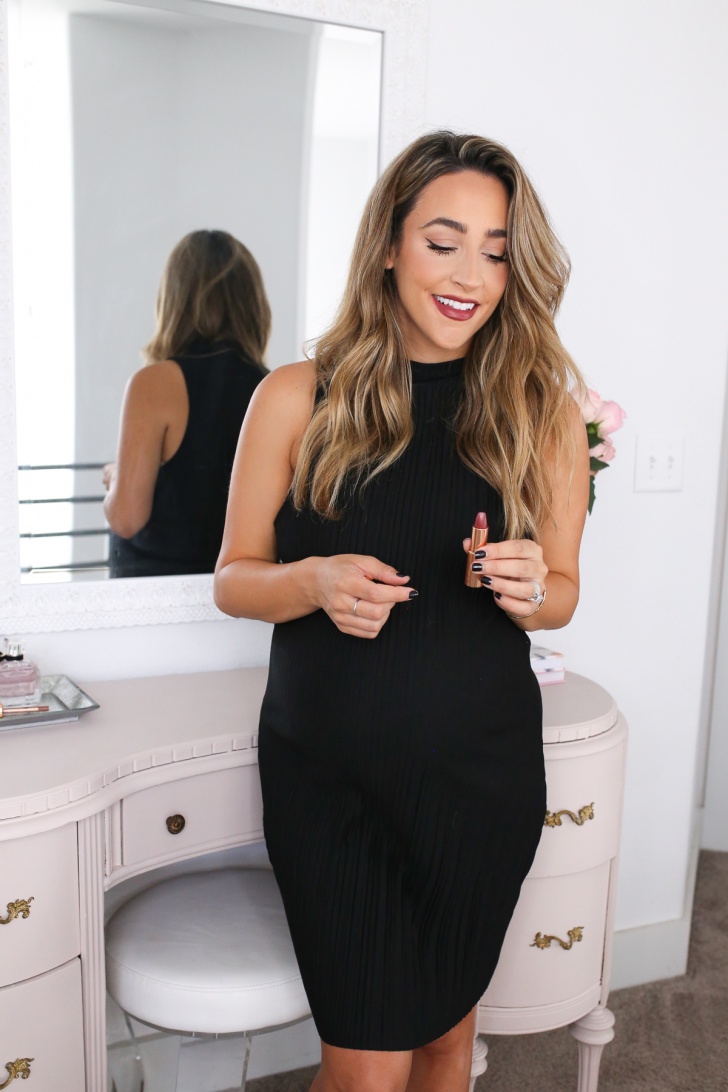 As I'm writing this post, I'm having one of those surreal, what is life? moments, because there's a tiny human kicking me from the inside! I seriously can't believe she'll be here in just a few weeks. Although, I will say…I'm starting to realize that a due date is just a date and I really have no idea when she'll be here, so I'm preparing the best I can.
When I'm not in Alex's t-shirts and boxers (which is more and more frequent these days), I'm pretty much exclusively reaching for dresses, because let's be real – ain't nobody got time for pants at 36 weeks pregnant! Specifically, I reach for dresses that I can wear now and after baby. The more preggo I get, the higher my standards for my dresses gets since now they have a much…let's say, bigger (yup, I feel like I may spontaneously pop at any time) job. In order for a dress to keep its place in my dwindling closet (hello nesting! I'm dumping everythinggg), it has to be comfortable yet chic, flattering now and after baby and of course, it needs to transition into fall without turning me into a sweaty disaster. As you can see, it's not an easy task for any dress, but as I was browsing nordstrom.com (I try to shop pretty much exclusively online at this point), I found the perfect one. I'm so obsessed with this dress that I ended up getting it in both colors – black and this almost lilac grey color that I love (the one I was wearing on my IG story and Snapchat yesterday).
It is the perfect dress for basically any occasion. It's super versatile, and very flattering which is a must these days! I ended up sizing up to a medium (I'm normally a small) because of my bump and I wanted it to be a little more drape-y and less fitted.
The other thing I've noticed myself doing is finding something I love and re-wearing it a million times (sorry, not sorry). I've been VERY guilty of this lately because frankly, not much fits or is comfy and you know what they say…if it ain't broke! So, I've found that switching up my hair, lip color etc. has really helped make my repeats look less like repeats.
When I want these dresses to have a more summer feel, I reach for this pinky/nude via Nordstrom, in the shade "Kim K.W". It's become a total go-to for me as of late and I love the way it's nude without washing me out like some of the more concealer status nudes. This is the kind of nude that would look good and flatter so many people, so I highly suggest trying it if you haven't!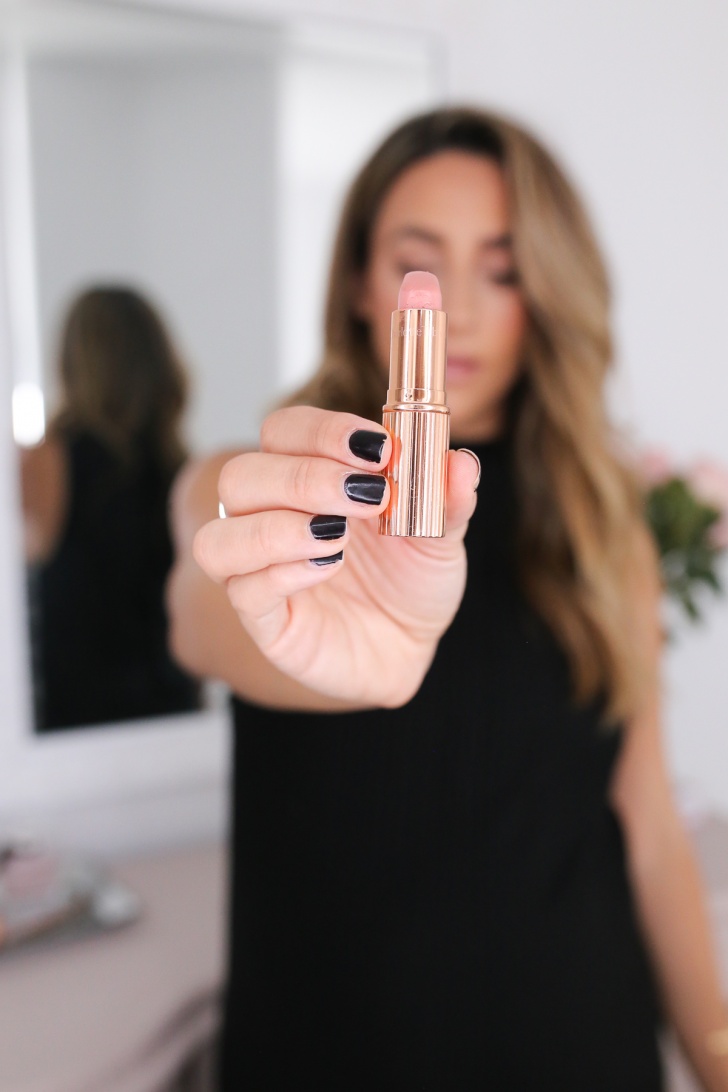 When I want an outfit to have more of a fall vibe, I'll reach for this one in the shade "Bond Girl". Which, by the way, is the perfect name because you will totally feel like a Bond Girl in this color – trust me! If you're someone who likes the fall feel and wants to switch things up, but doesn't like to go too bold or too dark, this is your shade. It's also matte, which I love.
BYOB TIP: If you love a color but want something a little softer and more subtle, pat/dab the lipstick onto your lips instead of swiping it on like you normally would. This will give you the effect of the shade, but keep it on the natural side.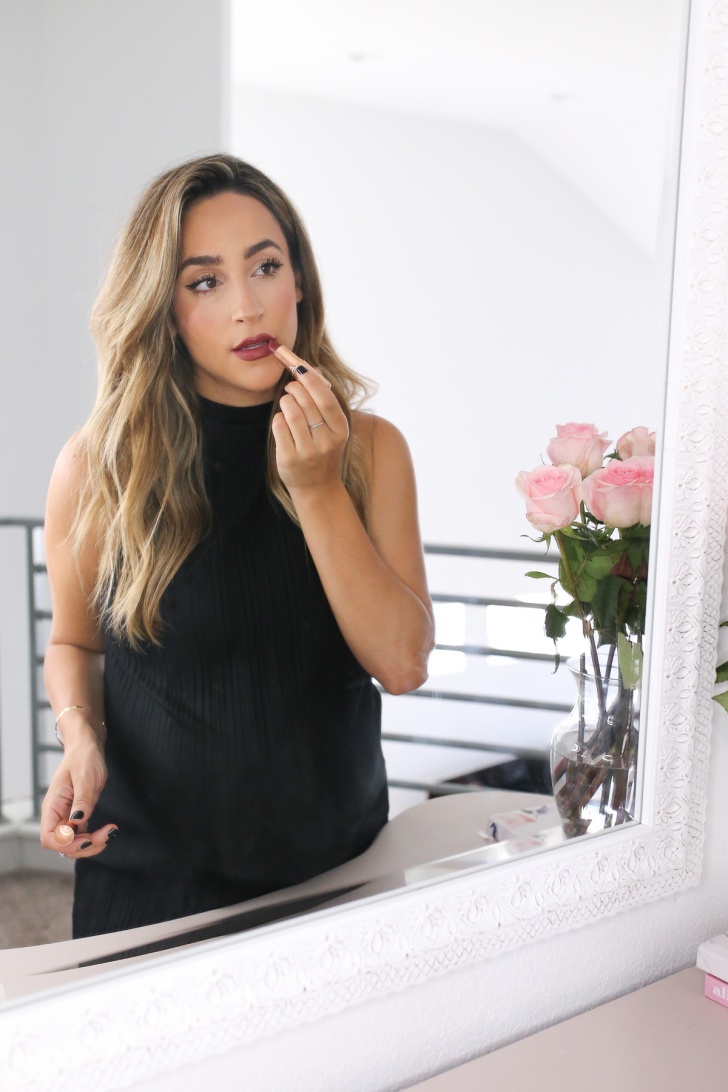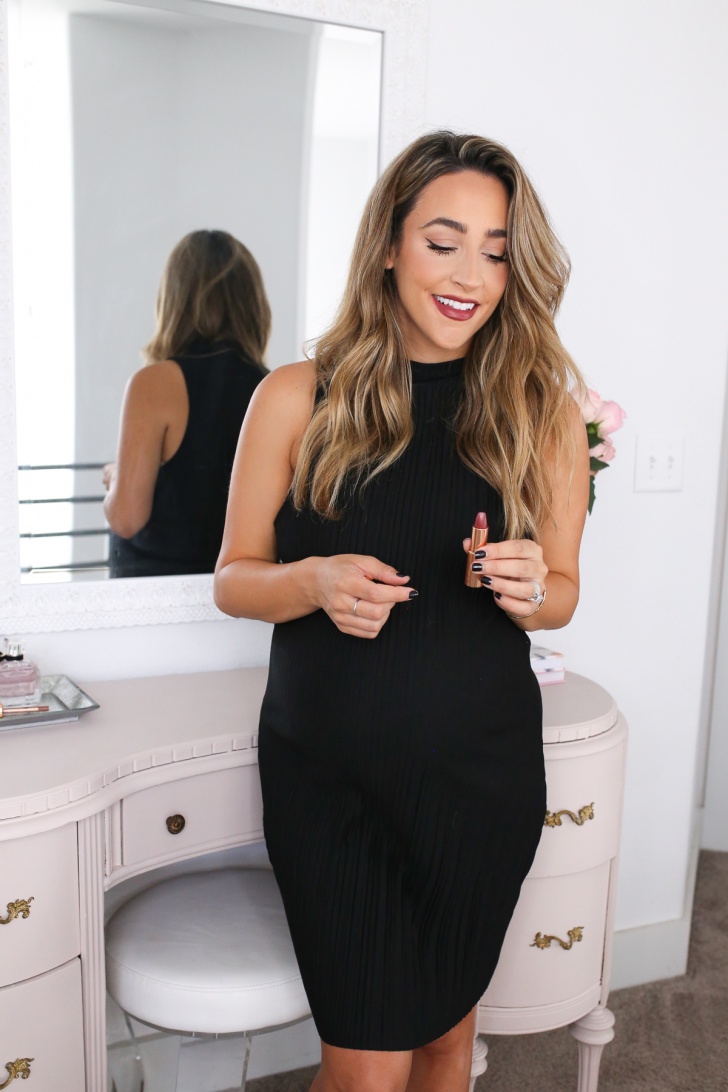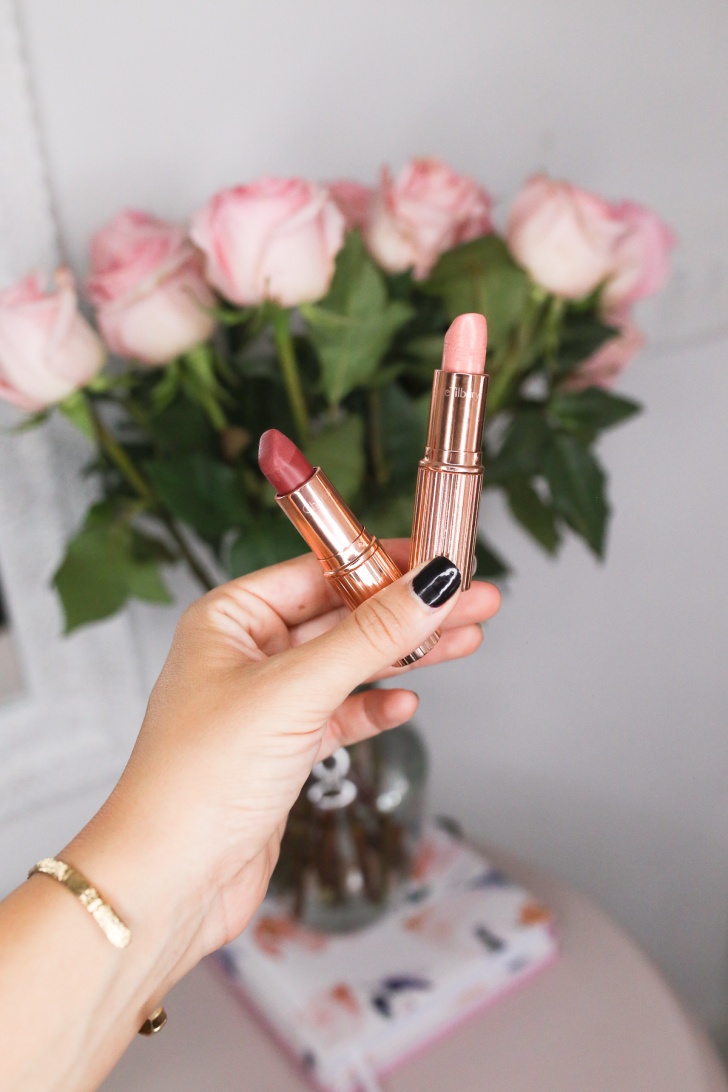 Thank you to Nordstrom for sponsoring this post, all opinions are, of course, my own.
SaveSaveSaveSaveSaveSave
SaveSave
SaveSave
SaveSave
SaveSave
SaveSave
SaveSaveSaveSave
SaveSave
SaveSave