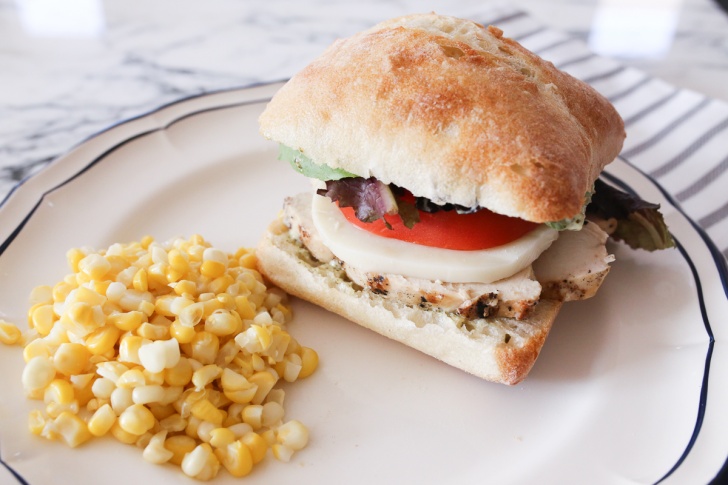 I've said it before and I'll say it again: When it comes to cooking, the easier the better! I love recipes that are simple, quick and of course delicious. I've been sharing what Alex and I eat regularly on my Instagram stories as of late and have been overwhelmed by the amount of you that are loving it! I recently shared this sandwich and so many of you requested a post, so here it is!
The recipe originally came from my Mom, I'm not sure where she saw it, but she just described it to me and I made it that way! No real measuring (easy), just kinda throwing things together haha, just the way I like it!
What You'll Need
Bread – We use ciabatta bread, but you can really use any kind of yummy bread.
Mayo – I got organic from Trader Joe's
Pesto – I buy pre-made (TJ's)
Tomato
Lettuce – I do pre-washed, mixed greens, but anything would be great.
Mozzarella
Chicken (I like the pre-cooked come from Trader Joe's because it's super easy!)
The Prep
Step 1
I start by turning the oven on really low, cutting the bread into half and then wrapping it in foil and letting it heat while I mix and assemble!
Step 2
I get out the pre-cooked chicken from Trader Joes, put it on a plate and heat! Of course you could cook your own chicken, I just opted to make it as simple as possible.
Step 3
Then, I mix the organic mayo and pesto. I believe the recipes ratio called for more mayo, but I just about even parts because I love pesto. Alex hates mayo and had no idea that this even had any until he caught me making it yesterday haha!
Step 4
Slice the mozzarella and get it ready to go!
Step 5
Cut and lightly salt the tomato. In the summer I try to go for fresh tomatoes from the farmer market and they make the biggest difference! It's the little things ;).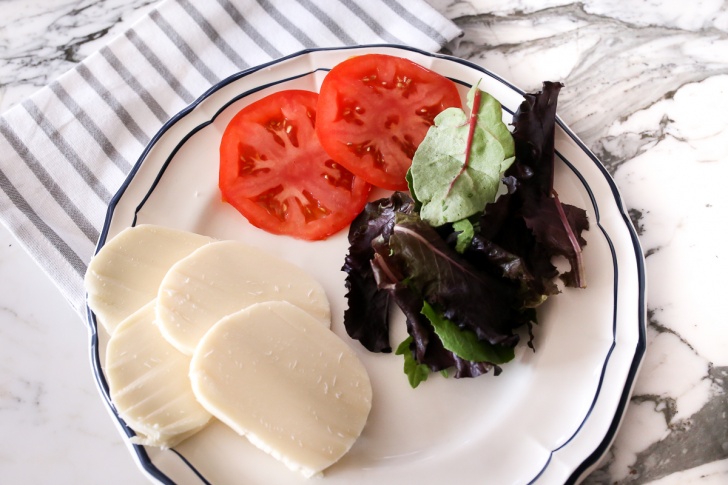 Assembly Time
This is the fun part! First, I pull the bread out of the oven, spread a little of the secret sauce combo (sorry Alex) on the top and bottom. Then, I layer everything else is whatever order I feel like and bam, done!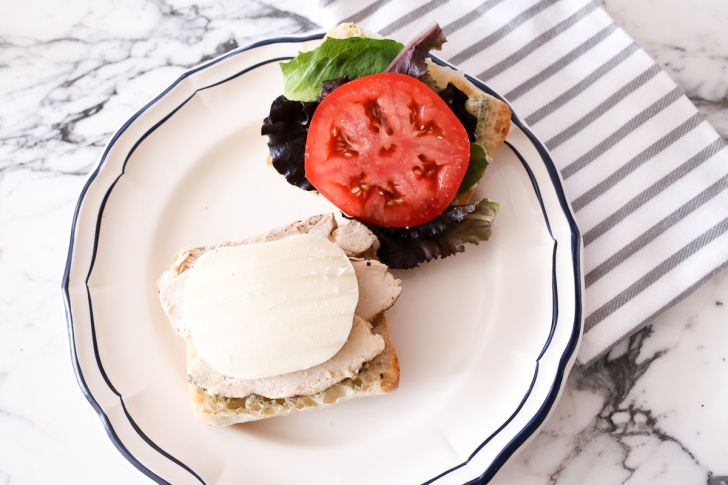 It's literally so easy, delicious and looks and tastes way more time consuming than it actually is – perfect for when you need to throw something together quickly or even for entertaining. It's also totally husband approved! Alex almost have three the first night I made them lol.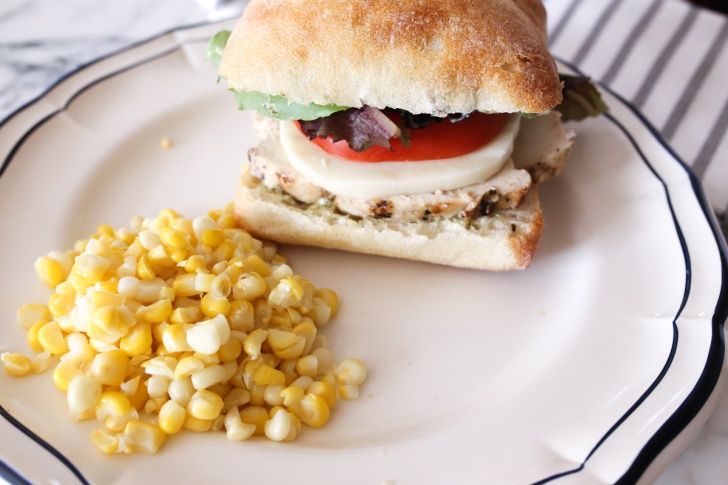 SaveSave
SaveSave
SaveSave