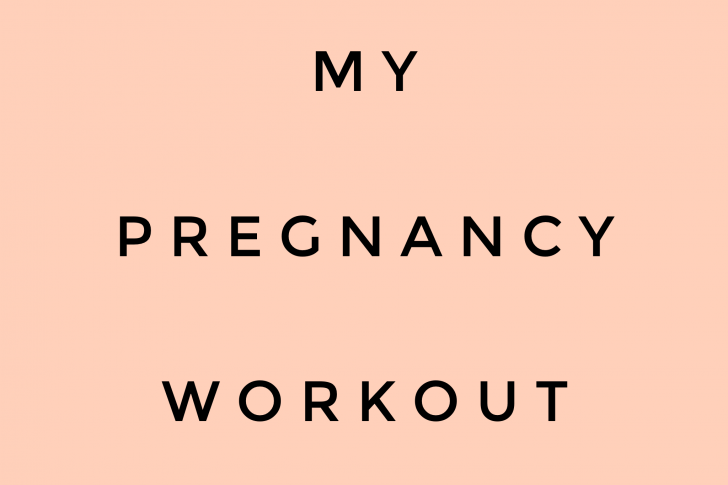 You guys have been requesting a video about my pregnancy workouts like crazy, and to be honest I'm pretty proud of myself for doing it! There's just something a little daunting about making a workout video when you're 33 weeks pregnant, but you guys really wanted to see it, so I made it happen!
First and foremost, I am not a doctor, so of course consult yours, but you guys asked, so I'm here to share what has been working for me! 
If you follow me on social media, then I'm sure you already know this, but in case you don't or if you're new around here, my mom and I workout together anywhere from 3-5 times a week! We have been doing this ever since Alex and I moved back to Austin a few years ago and have kept it up throughout my pregnancy. Of course, things have gotten harder than they used to be (haha), so I've dialed it down where and when needed, but I feel really blessed to have been able to workout this whole time!
As you can imagine, I've had days when I wasn't feeling up for it, but overall I've been able to stay active and I think it's made a big difference in my pregnancy! My biggest tip as far as knowing what you can and can't do, is always listen to your body. I've cut out certain things that just didn't feel right to me and have gone by that general rule the entire time. For example, we like to walk at the end of our workout and if my back isn't feeling up for it, I'll opt. to skip it that day or shorten the distance.
My mom and I like to switch it up a lot and usually just brainstorm at the beginning of the workout (while we are rolling and stretching) as to what we are going to do that day, but we have a few exercises that we do really consistently! We like to do a lot of full body moves, things that work a bunch of muscles at once and that's been really effective.
A lot of the moves that we do on a regular basis, we've gotten from a few of the awesome trainers at our gym. I've been working out on and off with Steven for roughly 10 years (crazy!), so he knows what moves work well for me and what my body will respond to. I asked him if he would do the video with me, so that it could be as informative for y'all as possible and he said yes! So basically, you guys are getting a free training session from a major pro, and learning the ins and outs of what I have been doing to stay fit during pregnancy! 🙂
I did all of these moves before I was pregnant as well, so they are really great for everyone! The farther along I've gotten in my pregnancy, the more we've scaled things back. After we hit the gym for toning, my mom and I like to take it outside and walk a mile! I've read this is great for baby and has been a nice way to get some fresh air and keep on moving (but, dang it is HOT!). Speaking of this heat, if you are pregnant – make sure that you drink a ton of water and stay as hydrated as possible! Staying hydrated is also great for you skin, so that's a beauty bonus too.
PRINTABLE WORKOUTS
I typed up these day-by-day workouts that you can simply click and print. These include a bunch of my favorite exercises that Steven put into workouts for you guys!
I also want to stress the importance of stretching and foam-rolling, this will help loosen your muscles and get your body ready to work out! Since it's so important, we did a whole separate video on how I stretch and roll. These stretches have really been helping my preggo back lately!