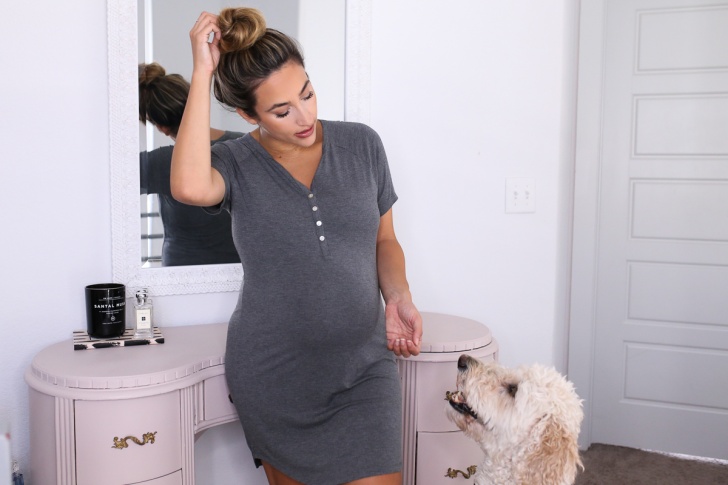 As Alex and I were cleaning, purging, and nesting yesterday, I started to think about all of the (exciting) changes that will be taking place in the next two months as we welcome our sweet baby girl into the world. I started to think of all of the things that would be different soon, and it hit me that I'd be nursing this fall! I've of course thought about it many times but yesterday, it really started to sink in. Then, I got to thinking about what our life changes are going to mean for my wardrobe and one thing came to mind: I need to stock up on comfy around the house wear – fast.
I've always been a fan of comfort and tend to gravitate towards mostly cozy pieces, but when it comes to at-home lounge-wear, I usually throw on one of Alex's t-shirts and call it a day. While I love a good t-shirt, I realized it was time to step my game up.
The criteria? Comfy, easy, and, when possible, nursing friendly.
I found some perfect pieces (some of which are on sale!) and thought it would be fun to share.