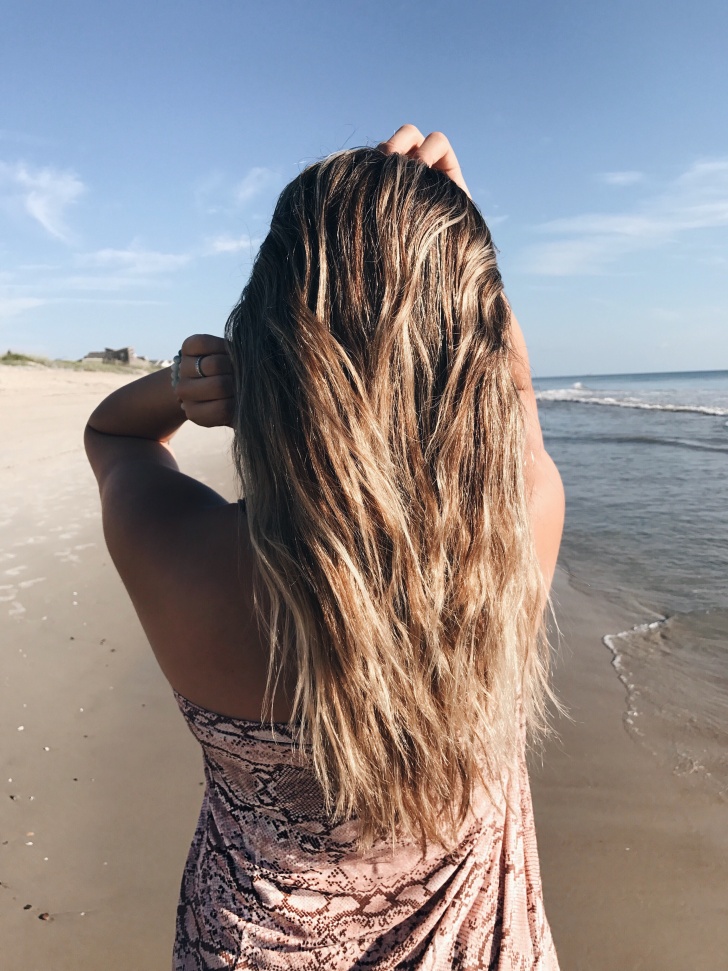 I've been making a big effort (or more accurately, little to no effort!) to keep heat off my hair this summer. You may have seen my "No Heat Waves for Summer" video tutorial. Since then, I've gotten tons of questions about my no-heat hairstyles, so today's post is a recap of all the super easy, heatless styles I did on my trip. These styles have been my summer go-tos as of late!
All of these hairstyles require no heat and take less than 5 minutes. Can I get an AMEN?!
THE LOW BUN
The chicest of the no-heat hairstyles, the low bun, can be done on totally wet hair. I start out by brushing my hair out completely. Then, I like to add a little bit of my current favorite hair oil through the ends of my hair. After my hair is hydrated, I like to part it in the middle.  You could part it on the side if that's more your thing. My favorite hair brush has a built-in pick that perfectly parts my hair (the orange little tip at the end – you can pull it out and turn it around.) If you have a lot of fly-aways, add some hairspray as you slick your hair back. Once it's all slicked back (nice and tight) I twist it into a low bun.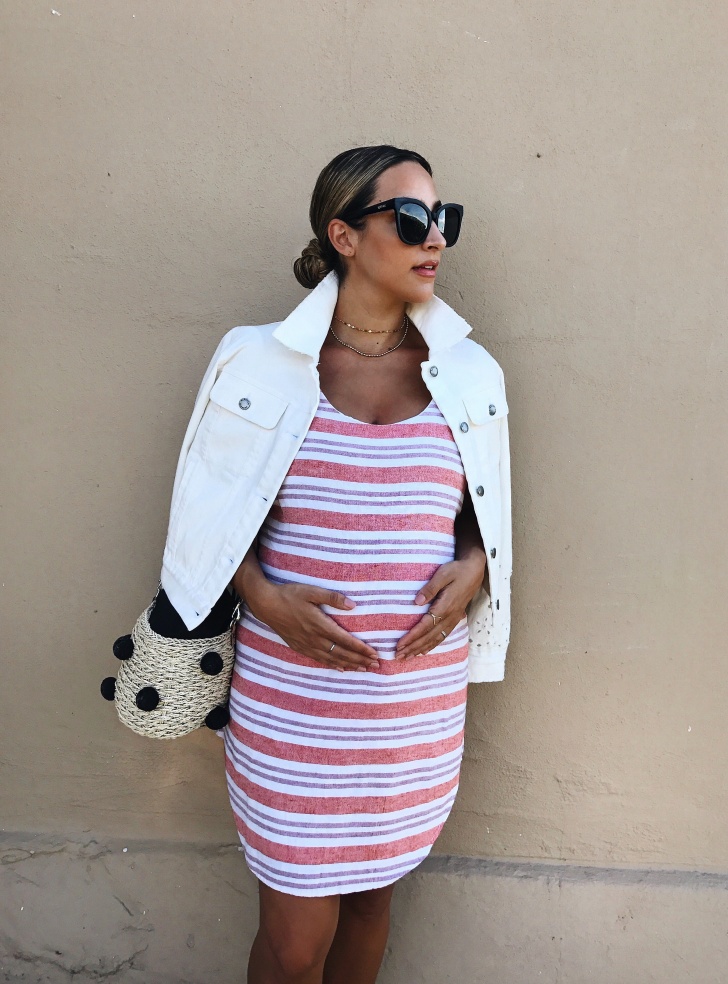 THE HIGH BUN
Probably the easiest of all, the high bun is a go-to for me year-round! This style is not supposed to be perfect, messy is good, so I ditch the brush and just add the same oil to the end of my hair (I do this with basically every style.)  Then, I pull it all up high and tie it into a bun. I like to twist my hair, wrap, and tie! Every bun turns out different, and, like I said, the messier the better! If you have less hair, once the bun is secured, pull it out a little bit to make it look bigger.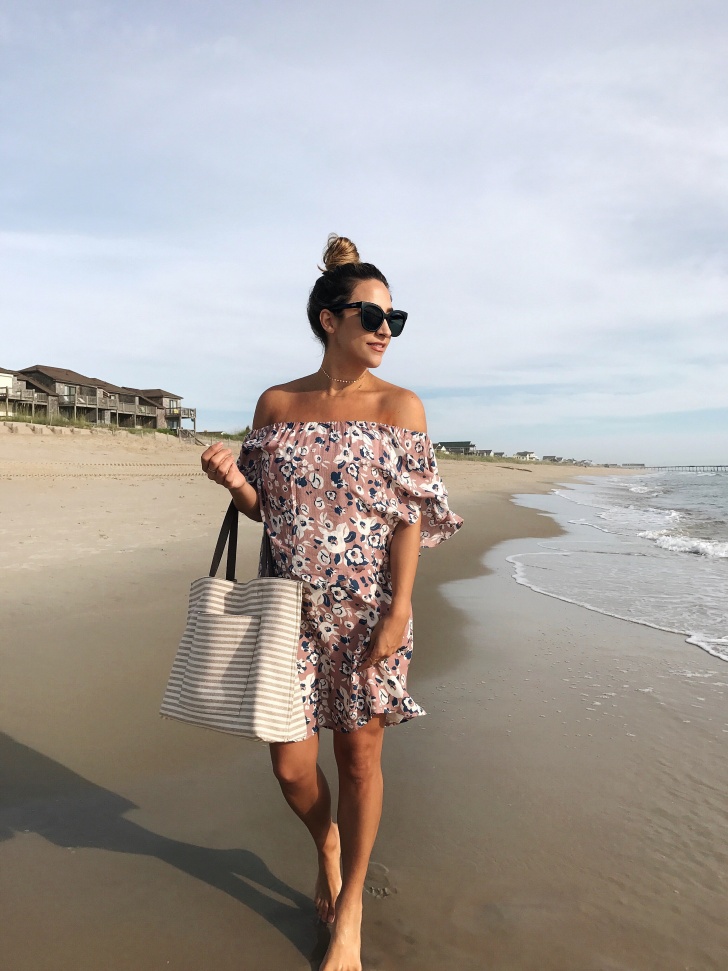 DUTCH BRAID WAVES
This style is really simple and another one of my favorite ways to create heatless waves. I simply part my hair into even pigtail sections and dutch braid each side. If you aren't familiar with dutch braids, they are basically like inside-out french braids! If you know how to french braid, it's the same thing, but instead of dividing into three sections and crossing each one over, you cross under. I can do a video on these if you guys want, comment on this post to let me know! Once I've braided my hair, I leave it alone, and let it get to the point where it's almost dry, I take the braids out (don't brush it!) and add a little bit of wave spray.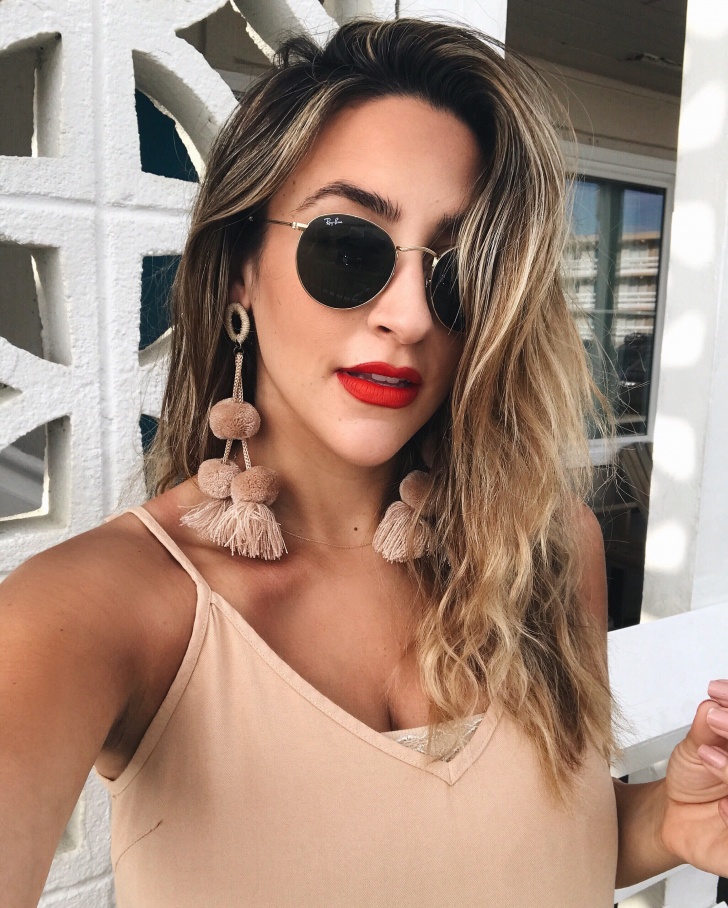 THE BRAID
Lastly, a quick braid is always an easy way to look put together with no heat! The options are pretty endless for braids, so maybe that is another post all together :).
What are your go-to summer styles?