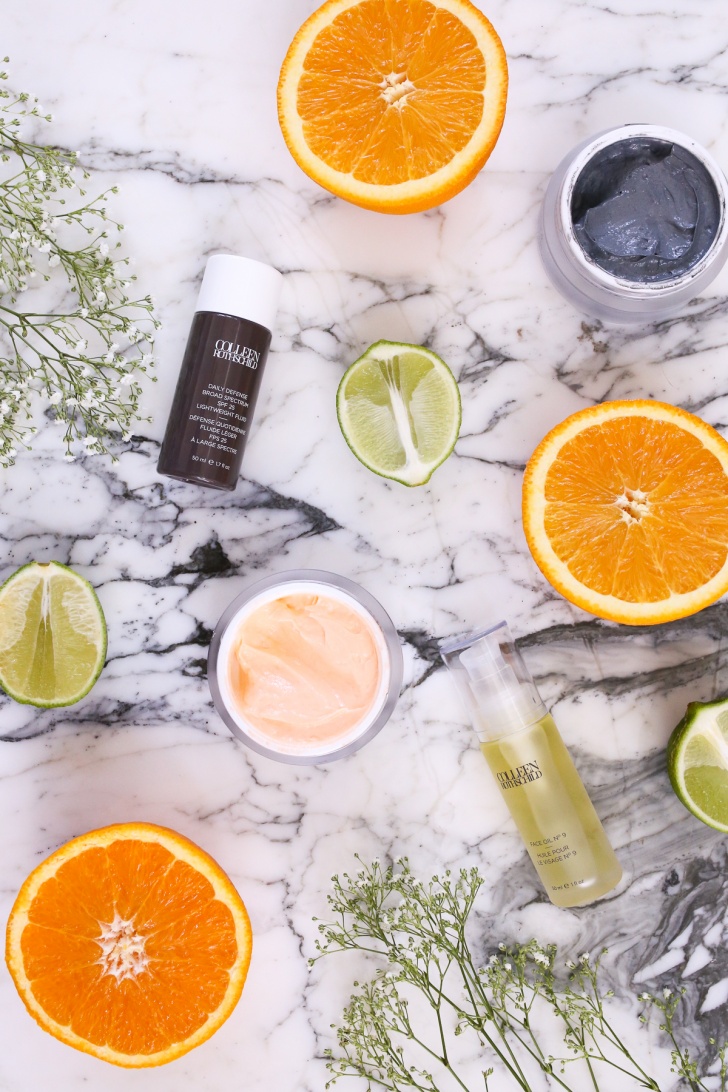 Lately, pregnancy has made my skin go a little crazy, so in addition to my normal skincare routine (still LOVING and using everything I've already shared), I've decided to add a few new products into my routine. Pregnancy hormones aside, summer is approaching, and you guys know I love adding in a new product here and there to adjust to the seasons! Just like we adjust our clothes in the summer, it's so important to do the same with our beauty routine. When on the hunt for a few new beauty finds to fill the gaps, I found and fell in love with a few of Colleen Rothschild's products and have been using them daily ever since! So, for everyone asking me to share the few new things I've added in to get that extra glow (aside from growing baby girl), this post is for you.
Here are the newest additions to my routine…
SPF is a must every day. It's important year-round, but especially in the summer. This is a daily SPF that is super thin and liquid-y, with absolutely no tint (recently shared my favorite SPF with a slight tint on Instagram).  It doesn't break me out and is so thin that it's perfect for daily use.  I wear it under my makeup!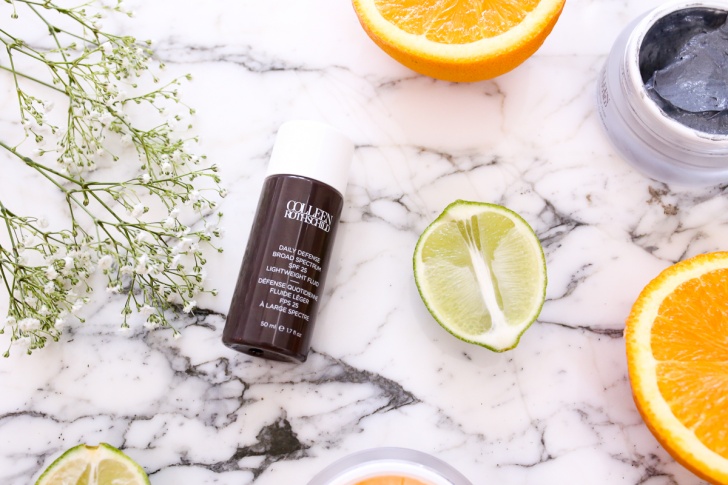 I've been on the hunt for a good facial oil for a long time now (I'm talking years), and I'm so excited to share that I finally found one that I LOVE. This oil is magical! It totally hydrates my skin and makes it feel so soft and silky. I think I've mentioned this before, but I have a personal pet-peeve with skincare products that sit on top of the skin, and always look for the ones that sink into my skin. This product meets all my criteria. It sinks in and makes my skin feel like baby skin! I've had a few breakouts recently, the annoying kind that you can feel under your skin — a totally new thing for me lol, thanks hormones! I decided to try putting the oil on the breakouts and it's totally helping to diminish them. I've been using it morning and night and can totally tell a difference in the over all glow of my complexion.
#BYOBtip: If you have oily skin, don't be scared of oils! This oil can actually help to balance out the natural oils in your skin. Especially this one by Colleen Rothschild because it's thin and absorbs quickly into the skin.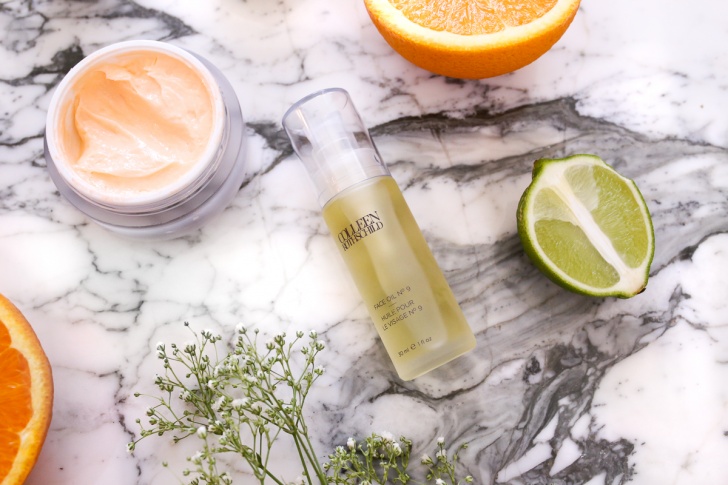 My goal as of late (well, really always) has been to have the clearest, smoothest skin possible so that I can keep my skin looking fresh and natural during the warmer months. This polish exfoliates my skin and keeps it looking glowy and youthful! It has just the right amount of exfoliation power – I feel it working, but it doesn't irritate my skin like some harsher exfoliators I've tried in the past.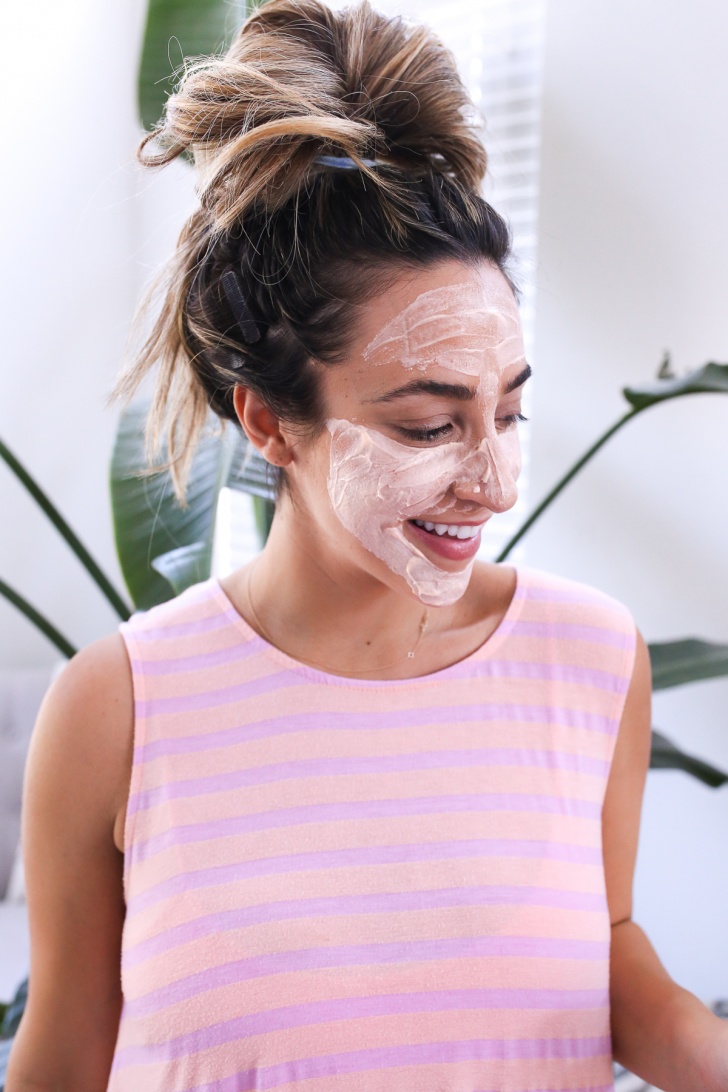 You guys know I love a good mask! Not only do I love the effects that masks have on my skin, but I also love the feeling of treating myself to at home spa-esque treatments throughout the week. This mask detoxes and helps pull the impurities (again, thanks hormones) out of my skin. I like using it as a mask or to spot treat when I see a problem area (or areas…eye roll, hormones). I've been using this baby about twice a week and loving the results!
DISCOUNT CODE: BYOBeauty20 to get 20% off all regular price items (valid 5/31 – 6/07)
What products do you add into your routine as the weather warms? I would love to hear!
Thank you to Colleen Rothschild for partnering with me on this post. All opinions are of course, my own.