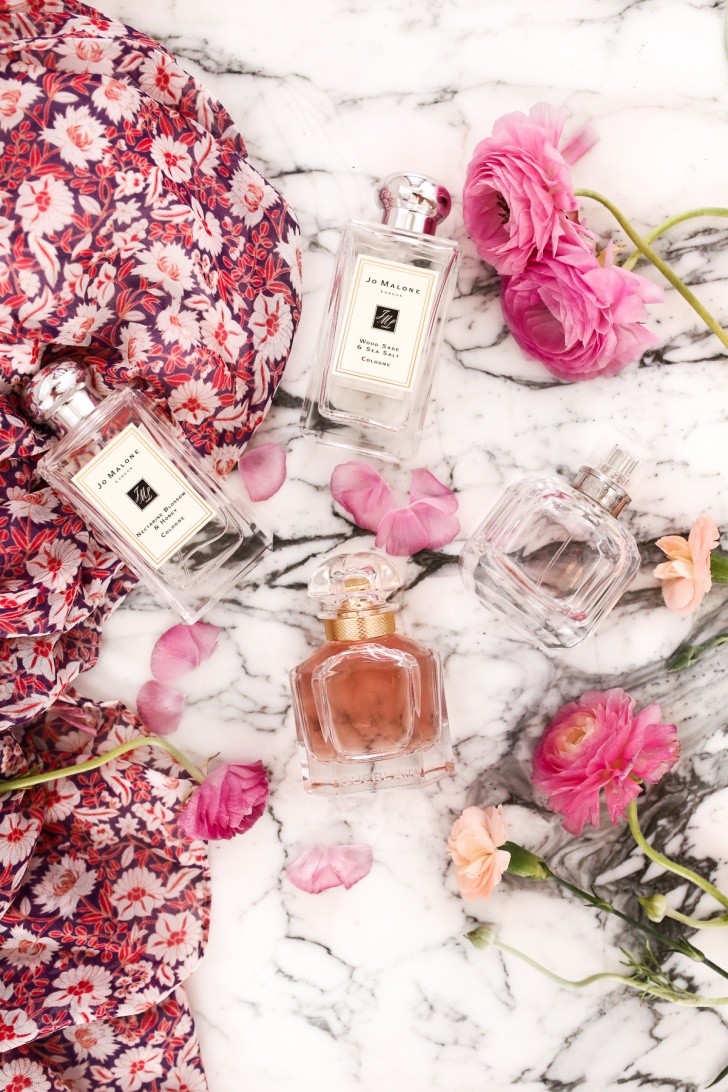 I love perfumes! Mostly, I love smelling good and having a signature scent. There's just something gratifying about topping off an outfit with the right fragrance. I remember sitting on my mom's bathroom counter, watching her get ready when I was little.  After she put the finishing touches on her makeup, she would always spray her signature scent. Lately, I seem to notice perfumes even more due to what I like to call my 'Spidey senses" (yes, that's a Spiderman reference ha), aka my increased smell due to pregnancy hormones! All of a sudden, I can't stand certain smells and really love others. Has anyone else been there?! Haha.
I know scents are very personal, but you guys are always asking what perfume(s) I wear, so I thought it would be fun to share my favorites. These are my current must-haves, the ones I reach for most and still like during pregnancy, which is saying a lot!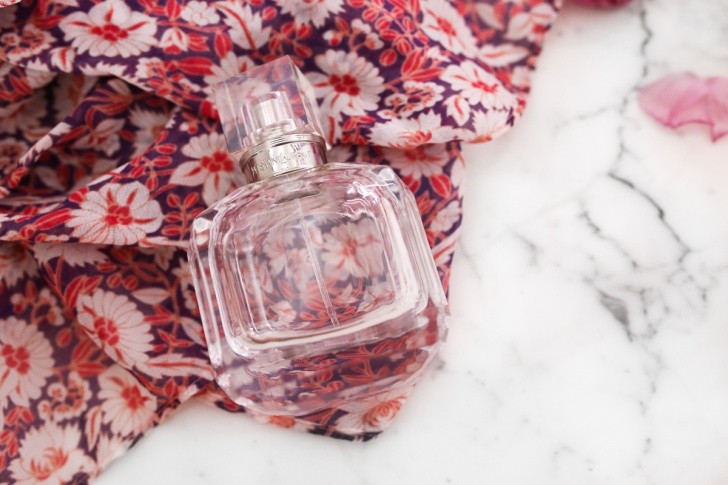 Yves Saint Laurent 'Mon Paris' Eau de Parfum
Before our trip to London last August, Alex and I decided it would be fun to pick up scents just for the trip. A perfume/cologne we could each bring and use on the trip that would instantly take us back every time we smelled it. We spent the afternoon in Nordstrom looking, spraying, and smelling all potential scents until finally, I found the one. I fell so in love with this perfume that I honestly had the hardest time waiting until our trip to use it. But, per our agreement, I did! I used it every day on our trip and I've used it nearly every day since! This just might be my all-time favorite scent. I know that everyone has different PH balances and certain things smell differently on everyone, but for me this is the one. It's feminine and flirty, yet sophisticated and all kinds of perfect!
Fragrance notes via the Nordstrom website.
Fragrance notes:
Top: Strawberry, raspberry, bergamot, calone.
Middle: Pear, orange flower, jasmine sambac, white peony, datura.
Base: Patchouli, white musk, ambrox, cedarwood, crystal moss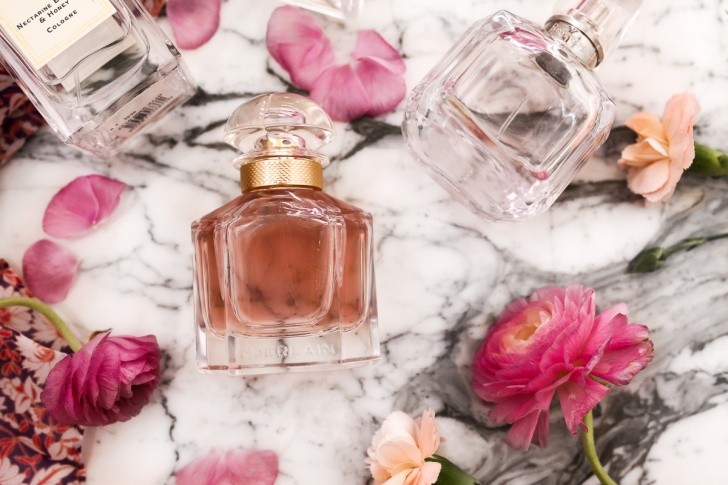 Gerlain "Mon Gerlain"
I don't know what it is with me and scents that start with "mon", but "Mon Gerlain" is another and more recent favorite of mine. This scent is brand new and smells so amazing! I would describe it as feminine and sexy.
Fragrance notes via the Sephora website.
Fragrance family: Warm & Spicy
Scent Type: Warm & Sweet Gourmands
Key Notes: Jasmine, Lavender, Vanilla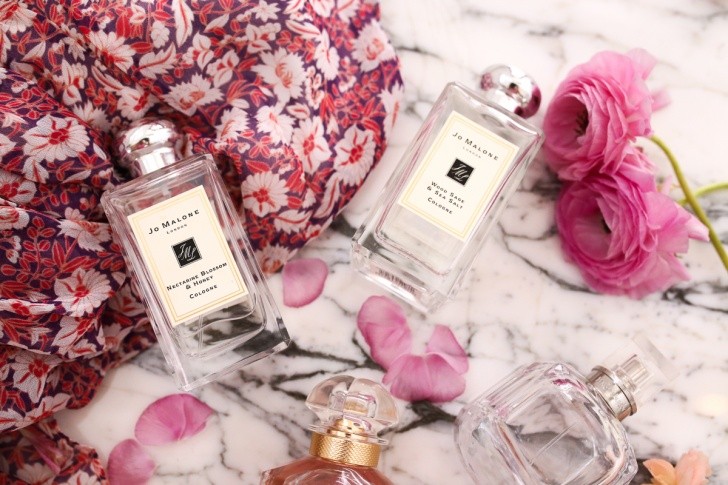 Jo Malone "Wood Sage & Seat Salt"
My favorite thing about Jo Malone scents is that they're all layer-able. They're designed to wear alone or mix and match and wear two scents together. "Wood Sage & Sea Salt" is a lot less sweet than the other two and more on the woodsy side. So, when I want something different, I go for this one! Jo Malone scents are also unisex and this one smells great on Alex too. The only downside to the Jo Malone scents is that they don't seem to last as long as the first two I mentioned (at least on me).
Fragrance notes via the Nordstrom website.
Fragrance Notes:
Top: Bergamot, ambrette seeds, buchu leaves.
Medium: Sea salt, mineral accord, dry fruits.
Base: Driftwood accord, guaiac wood, white must, sage.
Jo Malone "Nectarine Blossom & Honey"
I love wearing this scent during the day in the warmer months because it's clean, fresh, sweet and fruity! I like to wear it alone or layer it with "Wood Sage & Sea Salt". The combination is so yummy and unique!
Fragrance notes via the Nordstrom website.
Fragrance Notes:
Top: Cassis.
Medium: Acacia honey.
Base: Peach.
What are your favorite scents? I love smelling new perfumes!