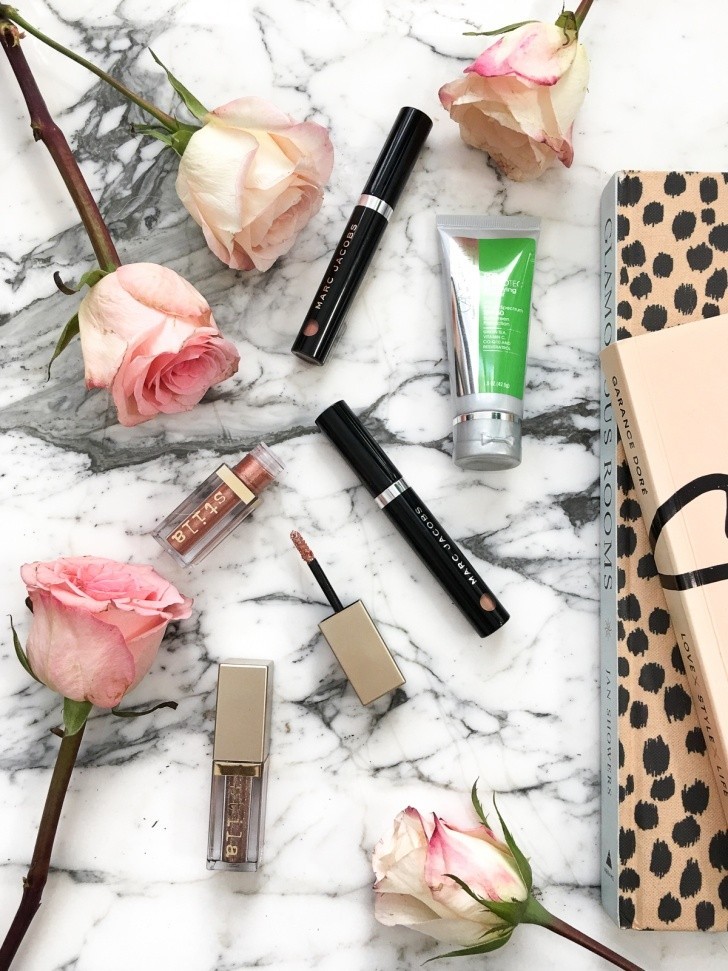 Happy Friday, babes! I wasn't planning on having a post up today (so I'm going to keep it short and sweet), but my Sephora order came in and I can't resist. I snagged a few new goodies that I am just dying to share with you guys! A few of which are so good and new that I have a feeling they might sell out, so I wanted to make sure and get this up for you ASAP.
I'll be sharing swatches on my Insta-stories so make sure to head over there!
Products mentioned //
Stila Magnificent Metals Glitter & Glow – I got the shades "Smoldering Satin" and "Rose Gold Retro". I can't get over how stunning and easy to apply these are!
Cane + Austin Prime & Protect Mattifying Primer with SPF 50 – I can't wait to try this primer! I've been looking for a new one, specifically one with a good SPF for the upcoming warmer months, and this one has great reviews. It's also formulated with Green Tea, Vitamin C and a bunch of great ingredients, including SPF 50.
Marc Jacobs Liquid Lip Crème – Y'ALL. I am so obsessed with these lip crèmes! I got the shade "Fawn Over Me" and wore it every day while we were on our last trip. The formula is super long wearing. They're not drying what-so-ever and the colors are gorgeous. I also picked up the shade "Yours to Try" and can't wait to see how it looks as well. Just as an FYI, they do transfer. It doesn't bother me at all because like I said, they are super long wearing and very hydrating, but I just wanted to mention it.