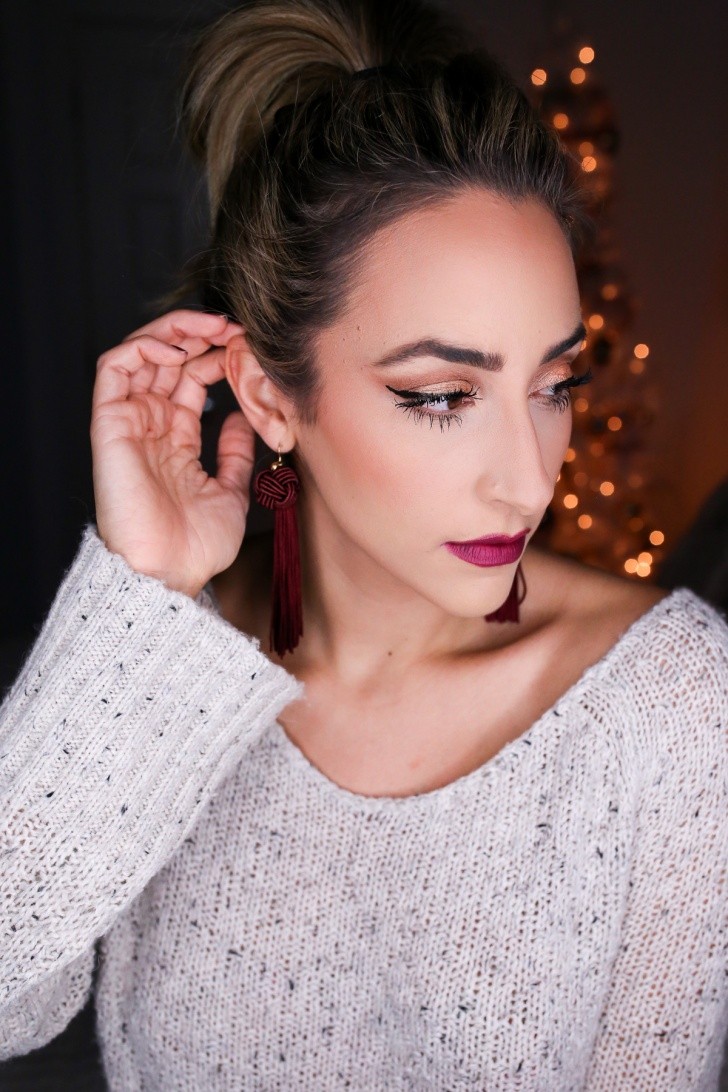 It's no secret that getting ready is one of my favorite times of the day. But, with a packed calendar and little to no free time this month, I like to make sure that if I'm pressed for time, I have a go-to look that is both quick and festive.
So, after a little trial and error, I came up with a look that helps me feel "put together" and holiday ready, but is quick and easy! One of my favorite things about this look is that it doesn't look easy. Today, I thought it would be fun to share a step-by-step of how you can achieve this look yourself.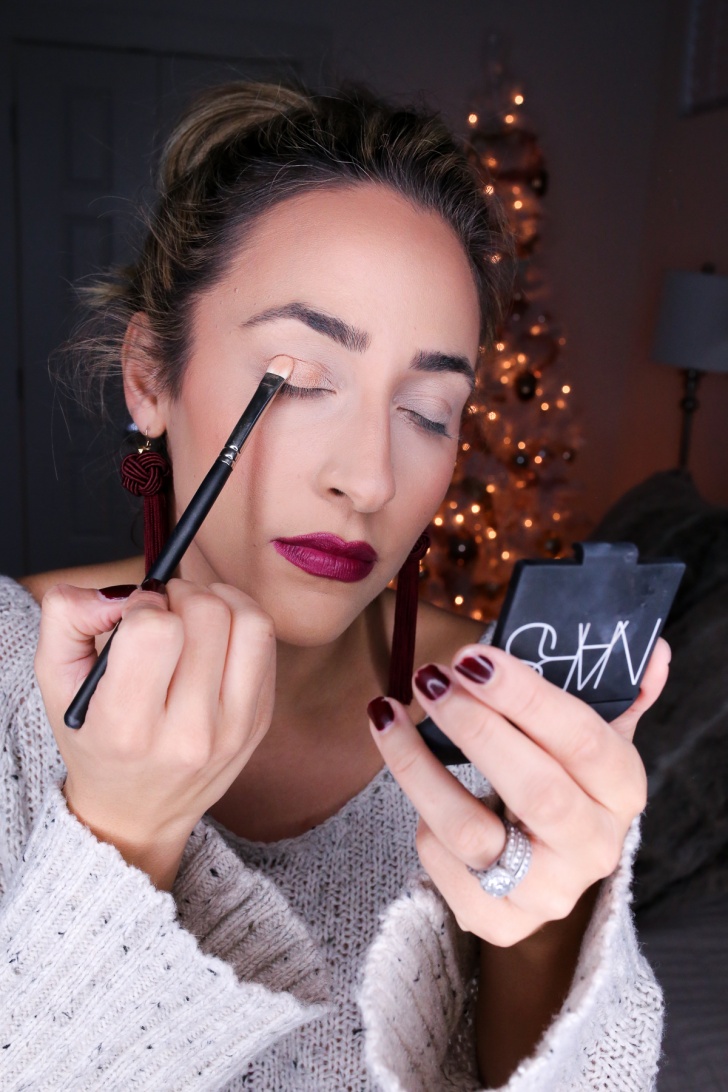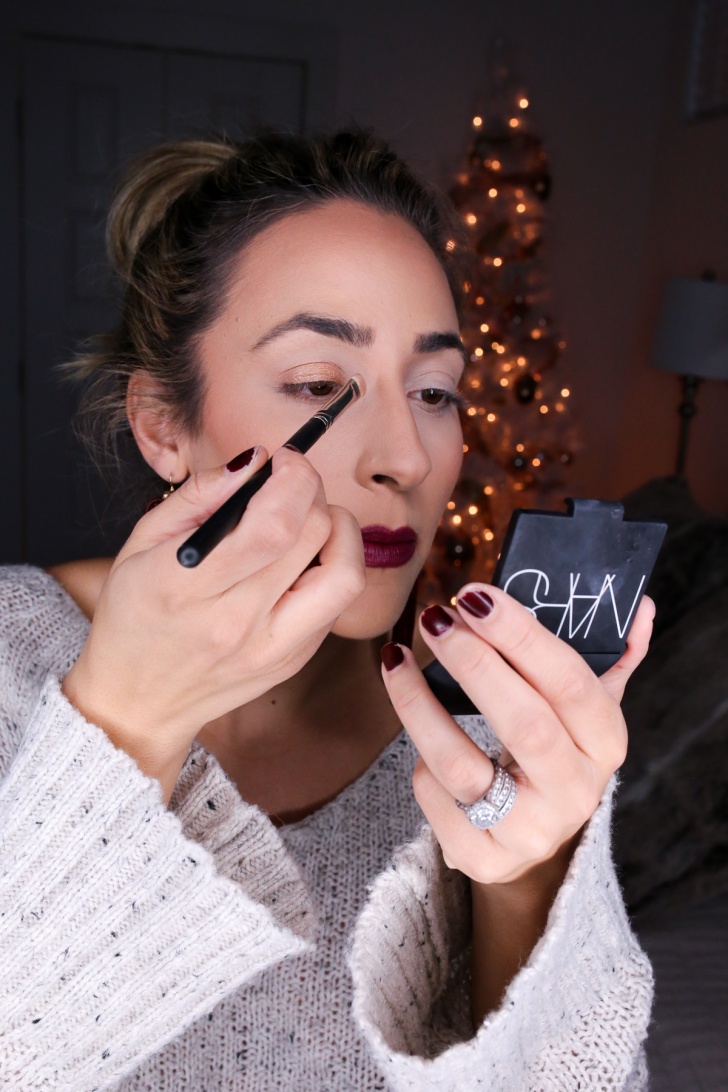 Believe it or not, this look only uses two eyeshadows! Crazy, right? I recently fell in love with this eyeshadow duo from Nordstrom in the shade "Isolade" and have been reaching for it non-stop. The colors are so warm and beautiful.
STEP 1 / THE LID
Dip your brush into the golden shade on the left and press it all over your lid. I love this brush because it's short bristles allow you to pick up a lot of product with minimal fall out.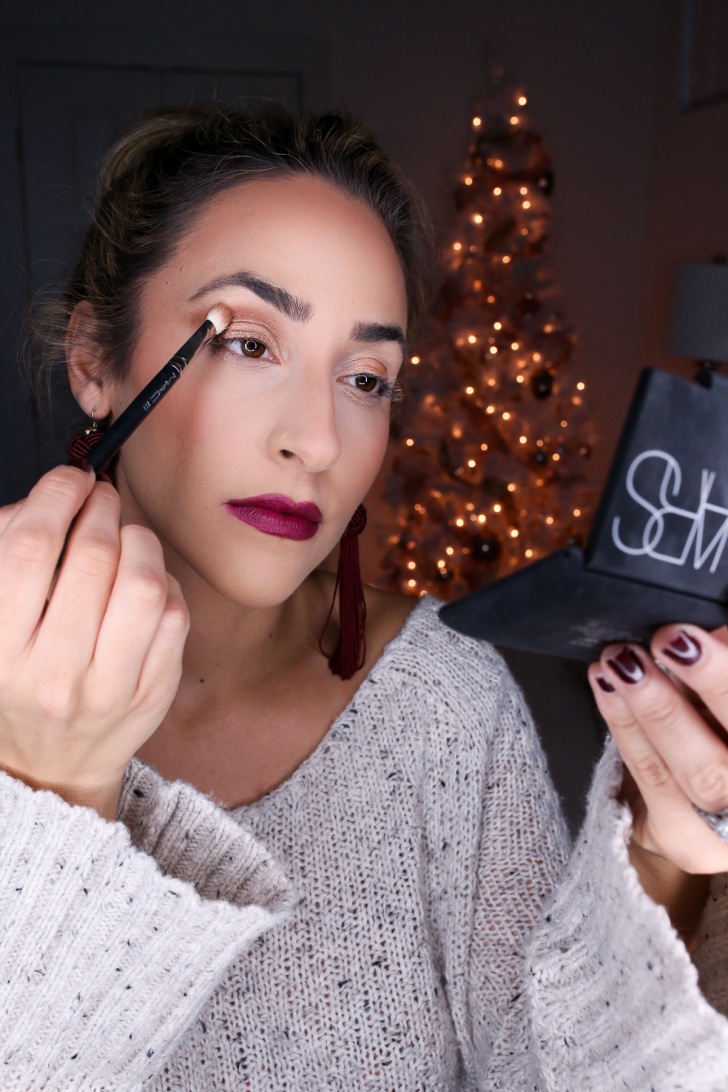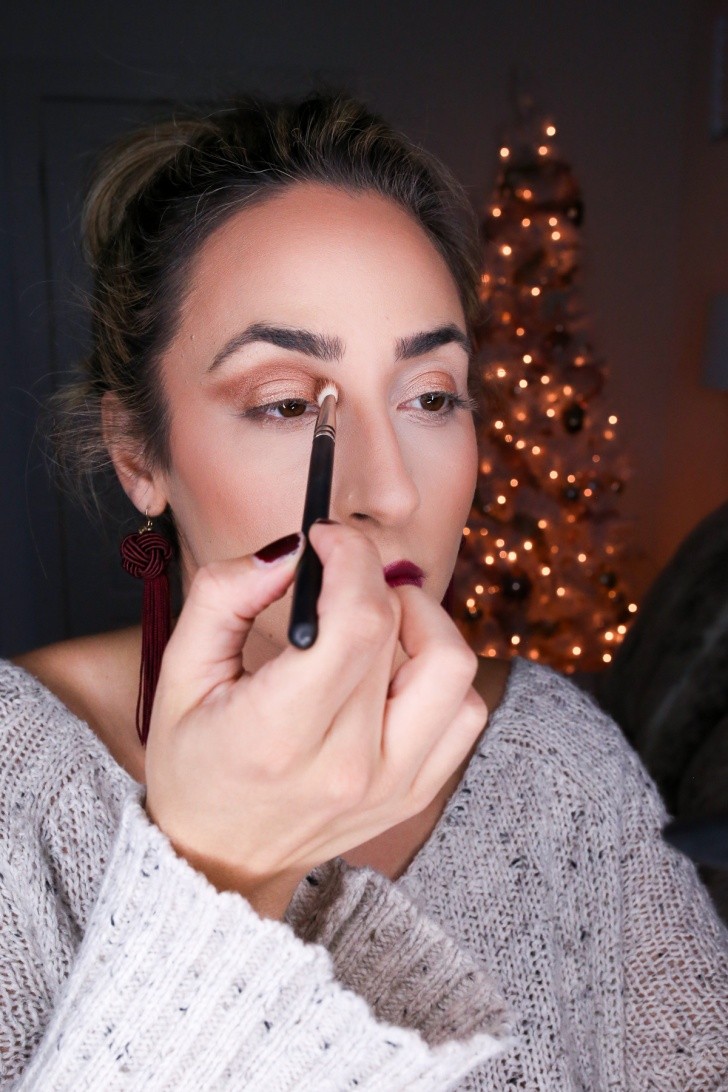 STEP 2 / THE CREASE
Then, I take a fluffy blending brush, dip it into the shade on the right and run it back and forth in the crease in windshield wiper like motions. I don't typically use colors with shimmer in the crease, but this one is a beautiful compliment to the lid shade and gives the prettiest blown out, all over glow to the eyes.
Create a triangle shape, dragging the shadow out to give the illusion of a more elongated eye. It may look a little odd at first, but comes together perfectly when you put winged liner on.
Tip: Once you've placed the color down, turn the brush vertical to help blend!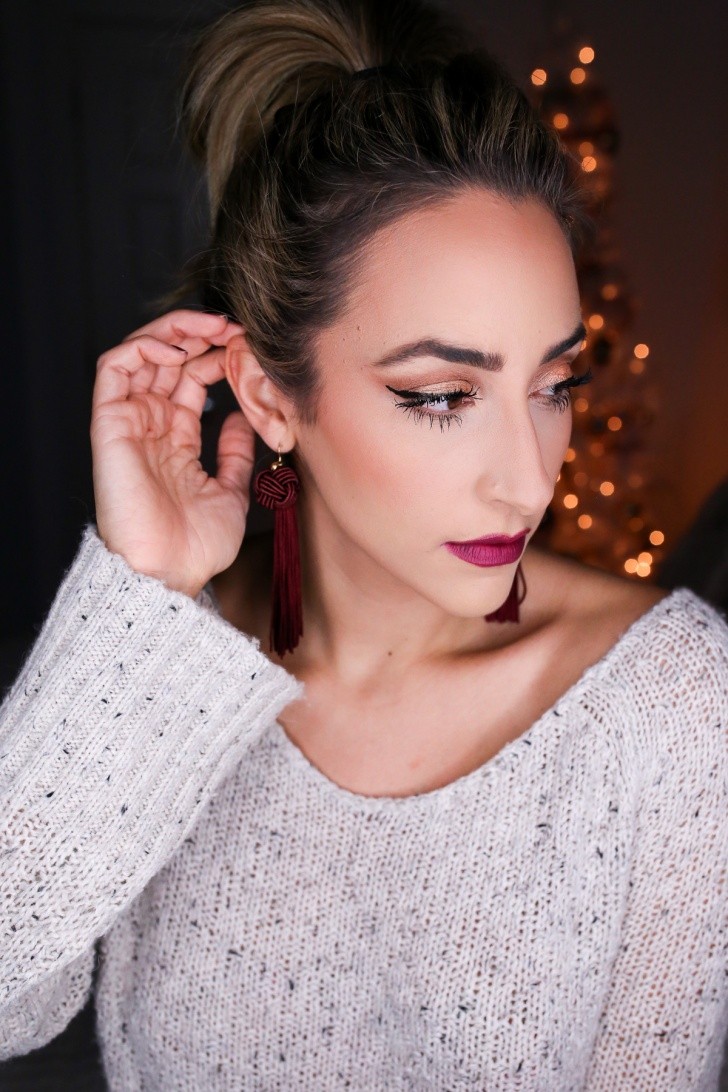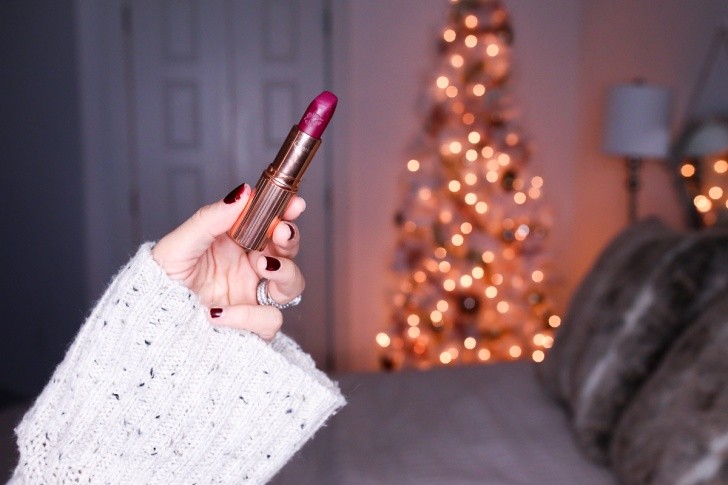 Step 3 / THE BOLD LIP
I love pairing this eye with a statement lip like this one in the berry shade "Hel's Bells" (LOVE this color), but you could easily transform this into a daytime look by swapping it out for a pinky/nude, like this in the shade "Kim KW".
Step 4 / FUN EARRINGS
These tassel earrings have been on major repeat lately! I absolutely love them, not to mention they are super light-weight!
What are your go-to products?
Shop the other Nordstrom favorites that I have been using to create this look below 🙂
Thank you to Nordstrom for sponsoring for this post, all opinions are my own!