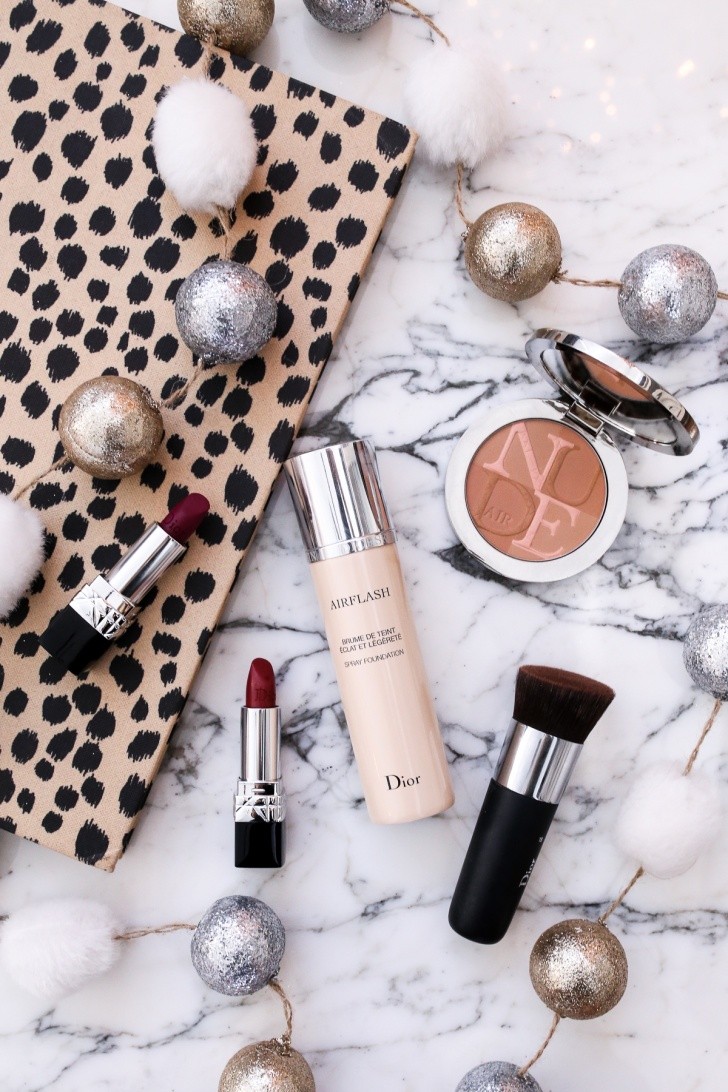 Holiday parties are upon us and like any true beauty loving gal, I love getting pretty. Call me crazy but getting ready relaxes me.  Over the years, I've begun to notice that it's my 'me time'. I just think there's something about feeling like the best version of ourselves on the outside (i.e. Bring Your Own Beauty) that helps us feel good on the inside. I love lighting my favorite Christmas candle, turning on some tunes and really taking my time doing my routine.
During the holidays I like to give my routine a luxurious upgrade by treating myself to a few of my favorite and more spurge worthy products. Today I'm sharing a few tips on how to get flawless holiday skin using some of my favorite Dior products.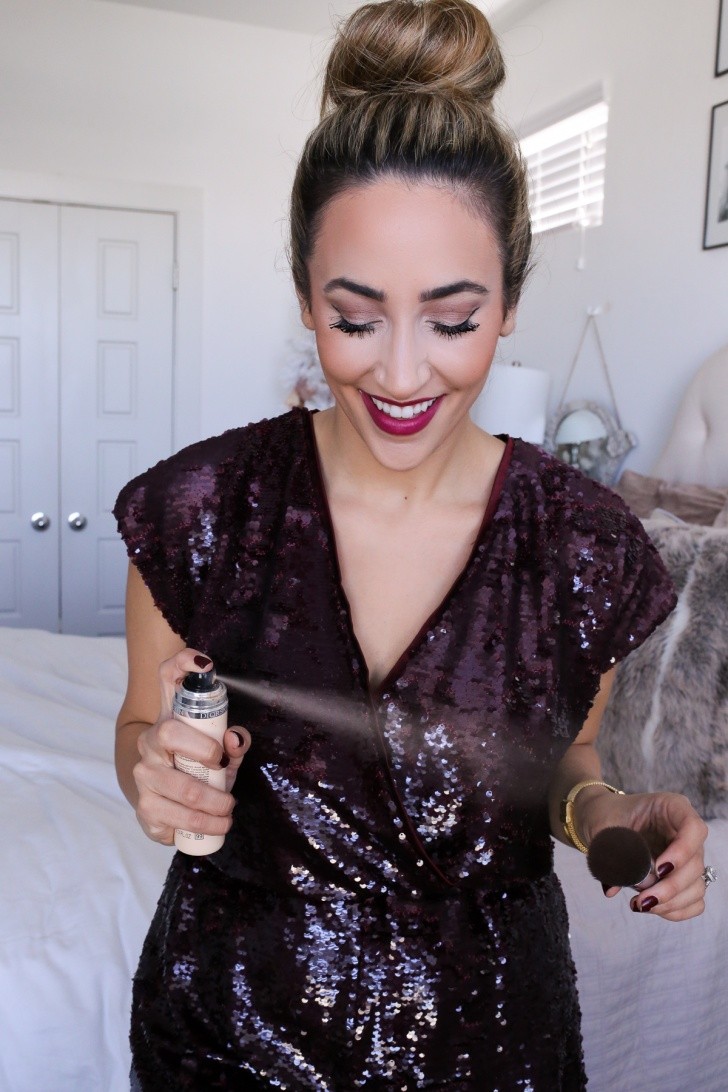 Fun fact: I've been using Dior's Airflash Foundation since High School (which admittedly is a while) and to this day, it is one of my all-time favorites. I have vivid memories of standing in my bathroom getting ready with my friend Jayna, both using this foundation.
It's what I call my special occasion foundation – for anyone curious, I use shade '300'. The spray-on application gives the skin the most beautiful and airbrushed look, perfect for the holidays. It photographs beautifully, lasts all day and gives this amazing, almost velvet like look. I love applying it by spraying it on the kabuki brush and applying it to my face.
As you guys probably know, brushes are pricey but, right now, Dior is offering this mini kabuki brush (as a gift with purchase), as well as a complimentary gift wrap when you order the foundation!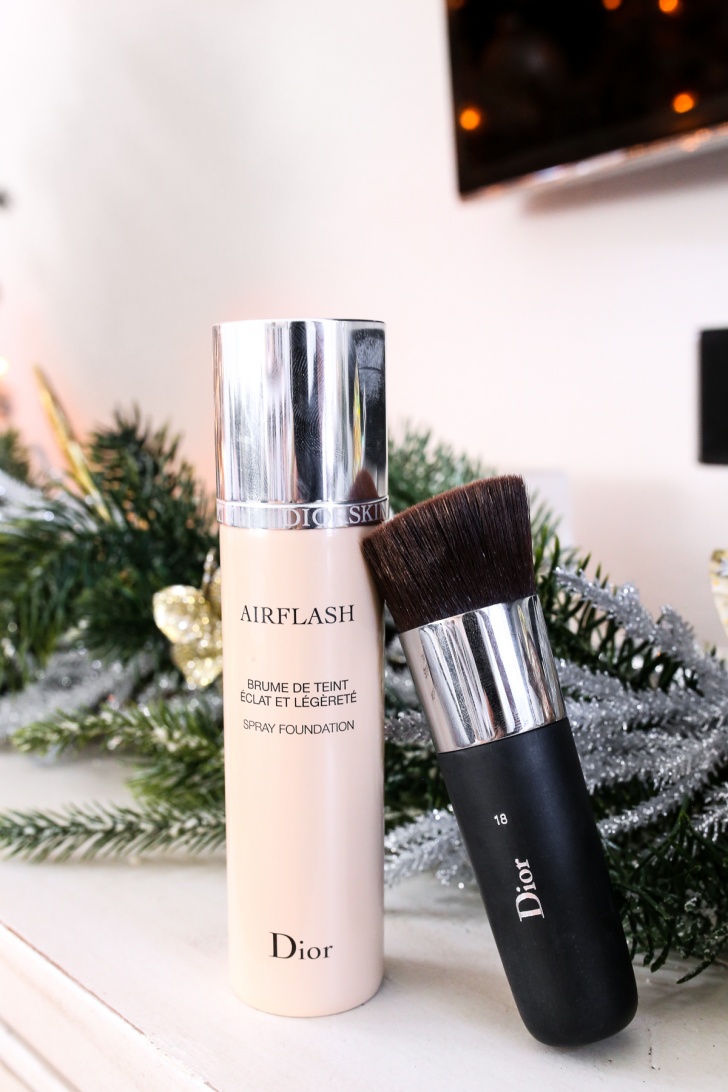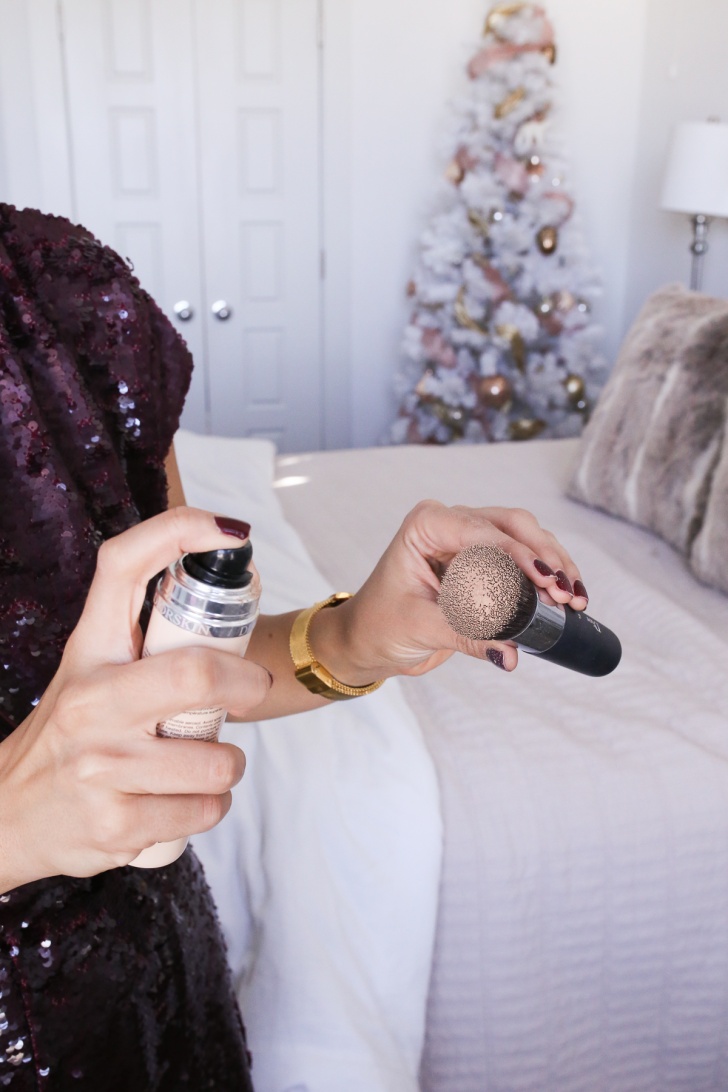 Once I've finished my foundation routine, I like to add a little extra dimension by contouring with the Dior Sculpt in the shade 'Beige Contour'. This shade is unlike any other contour color in my collection and adds the most perfect shadowed look. It's a recent discovery that I've been reaching for  non-stop lately!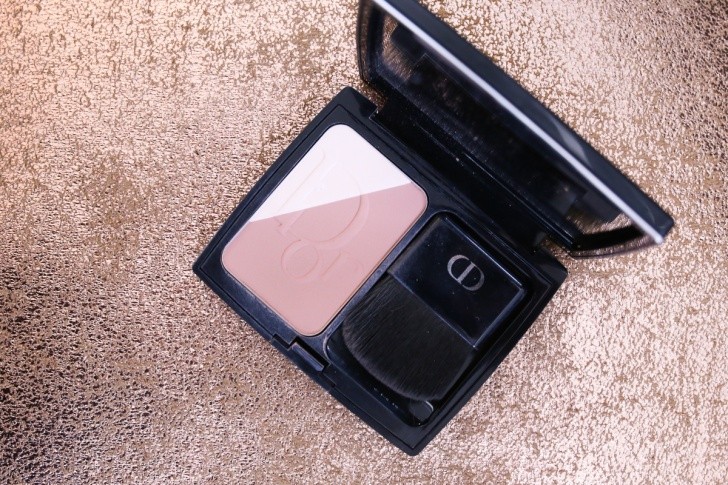 Tip #3 is all about that bronzy glow! I donno about you guys, but my tan has completely left the building and while I'm not a fan of self-tanning, I do like to add a little warmth into my skin a-la a faux glow. The Diorskin Nude Air Glow Powder in "Fresh Tan" always does the trick. It's a bronzer shade with a bit of pink veined in to add that sun-kissed glow. Plus, I welcome all of the two-in-one products I can get this time of year!
Bring on the holiday parties! x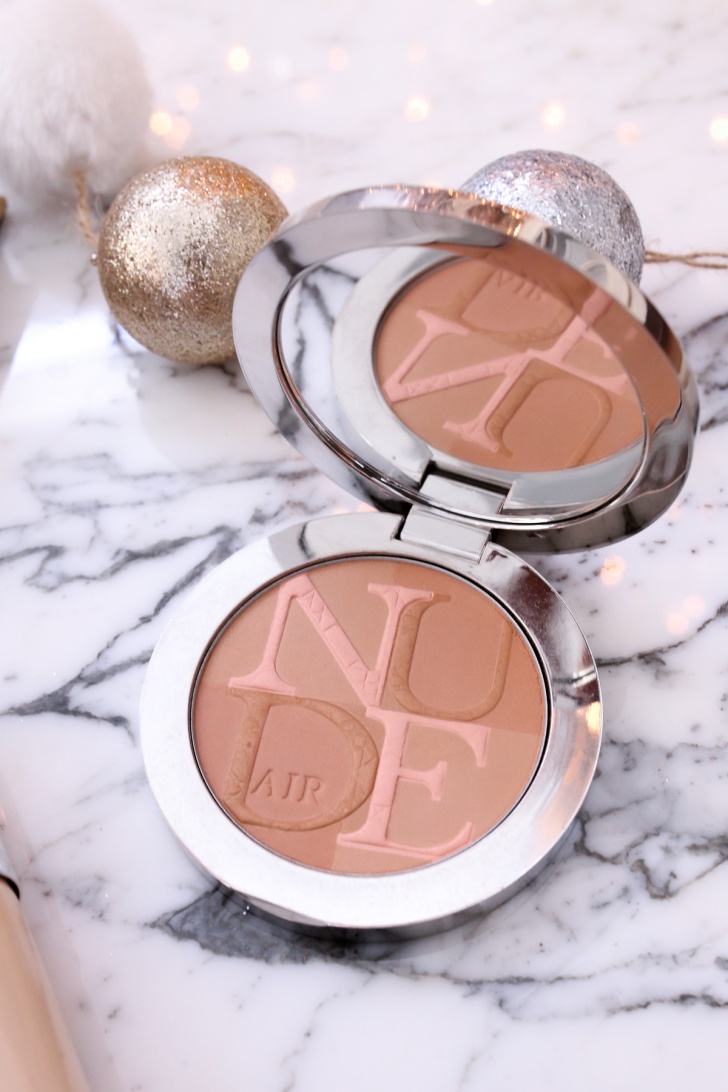 What is your go-to occasion foundation?
Thank you to Dior for sponsoring this post, all opinions are my own.