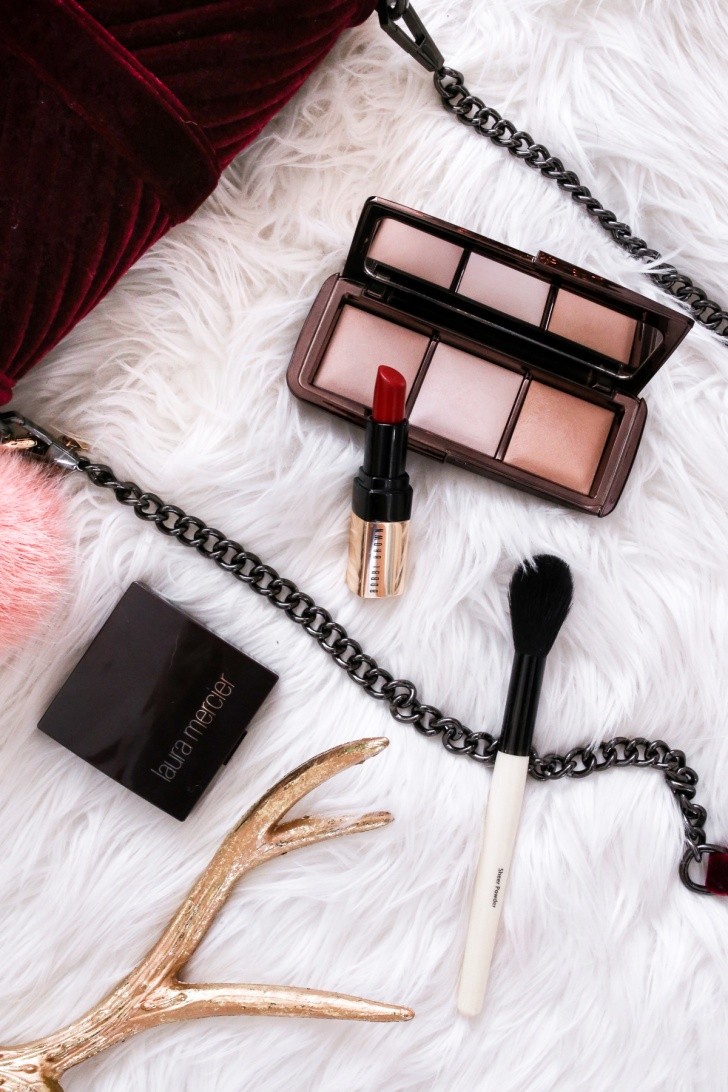 If you guys are anything like me, while the holidays are literally the best time of year, they are also one of the most hectic. Last minute festivities seem to pop up left and right, and more often than not, I find myself unprepared and scrambling to put together a quick, beauty look on-the-go. Whether you're in school, working in an office all day or a Mom, I think it's safe to say that life gets crazy during the holidays!
This year, I have a new motto: Always be prepared. So, I scoured my collection and  browsed the warm and oh-so-festive aisles of Nordstrom to pick out three must-have's for your purse. Think of these three beauties as your emergency holiday kit. They can touch-up, freshen up and transition your day-to-day routine into something more festive on the go!
This concealer is a new discovery and my current obsession. It's different than any other concealer in my collection for a few reasons:
The consistency is more on the dry side because it's meant for the face rather than under eyes, so it's ideal to keep with you for during the day touch-ups. It will help freshen up your skin without making it look cakey!
It has two different shades that are meant to be mixed together to find your perfect shade. I use #3 (pictured below) and can really get an exact match by mixing the right amount of each side. There's something about mixing colors that makes me feel like a scientist – If only my 9th grade chemistry teacher could see me now!
I like to take a concealer brush and dip into both sides (you can also use your finger if you don't want to carry a brush), warm it up by dabbing it on the back of my hand and then apply it to my face where needed. If you've found that your makeup has worn off throughout the day in certain spots like around your nose etc., you can spot treat those little areas. I also love this concealer for a no-makeup-makeup look, which I'll share soon!
Another way I like to use it is to take the same concealer brush, a tiny bit of the lightest shade of the two concealers and lightly pop it on the very inner corner of my eyes. This will help to brighten up your eyes and make you look more awake!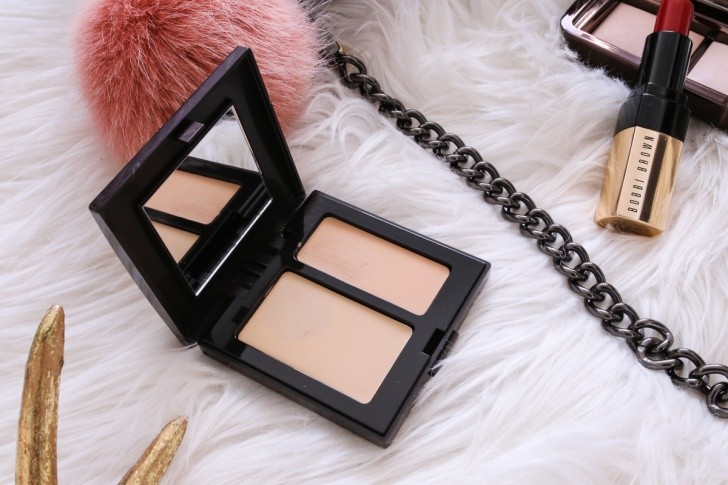 A red lip can amp up your everyday makeup and get you party ready in seconds, which is why is important to always keep one if your bag. Trust me when I say that this little baby has come in handy countless times!
I have a few favorites: This formula in the shades "Parisian Red" and "Flame". They're both very vibrant and perfect for the holidays! I also love this formula because it's really hydrating and almost has a glossy finish that gives my lips a plump, more pouty look. If you're looking for something on a little less vibrant but still beautiful and rosy, I love Rouge Dior "644 Sydney".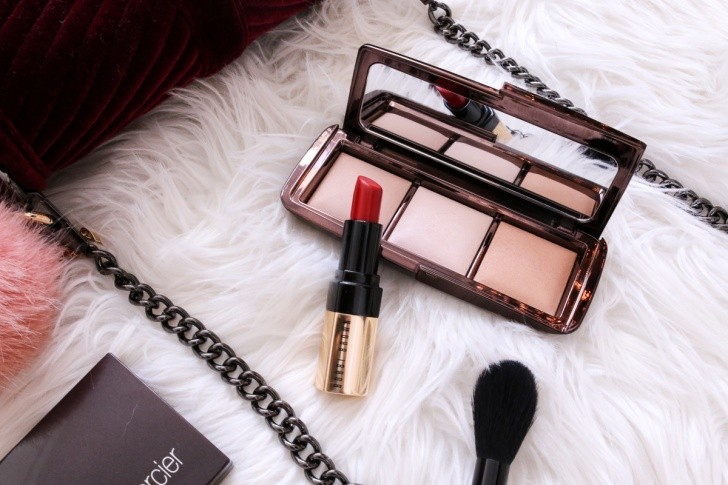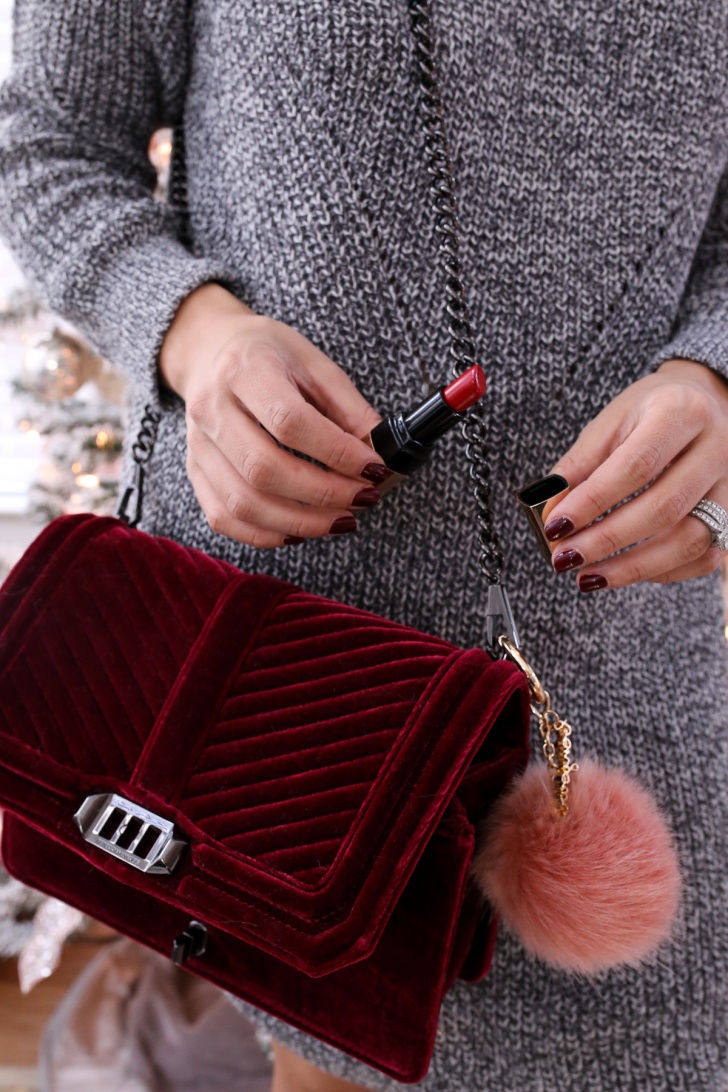 This powder has to be my favorite of all time. I kid you not when I say that I've already gone through about three of these palettes over the years. I just ordered this brand new one from Nordstrom last week and have been so excited to use it! It's the little things in life, right?
I love this powder so much because it gives my skin the most gorgeous "lit from within" look while setting my makeup – perfect for the holidays. I usually just swirl my powder brush in all three, then dust it over my whole face. Typically, I use it in the morning, then throw it in my bag and use it to touch up through-out the day. If you guys have been following me for a while, then you know how picky I am with powders, but this trio is the best!
This trio of must-haves will keep you prepared for whatever the Holiday Season may throw your way!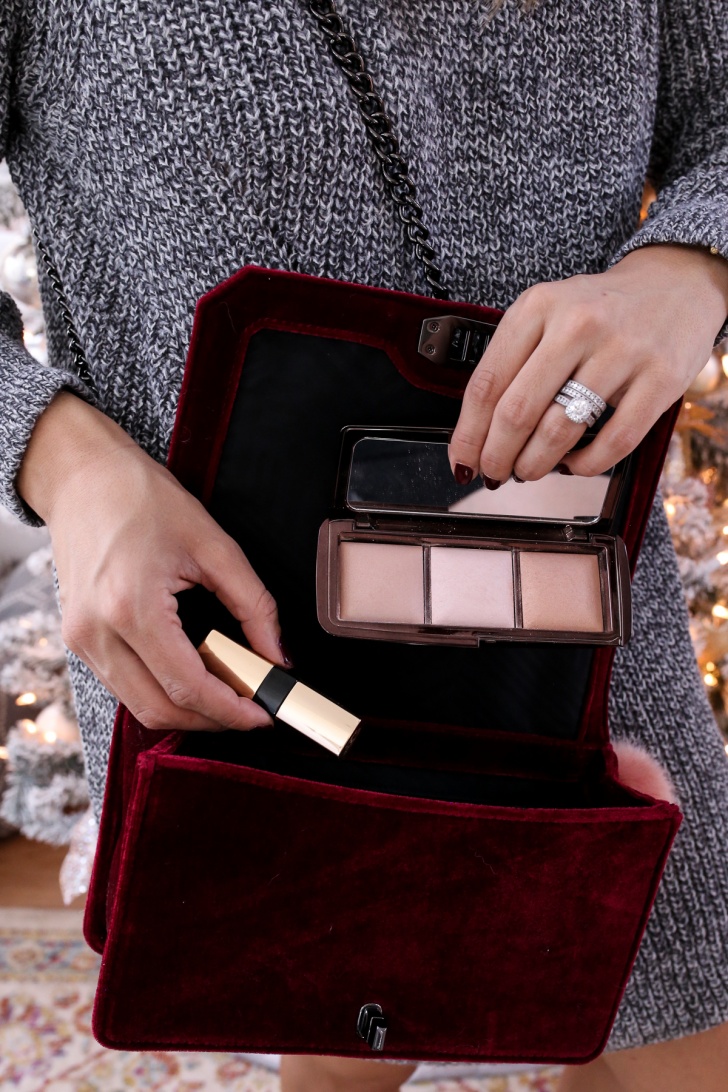 Thank you to Nordstrom for sponsoring this post, all opinions are my own!