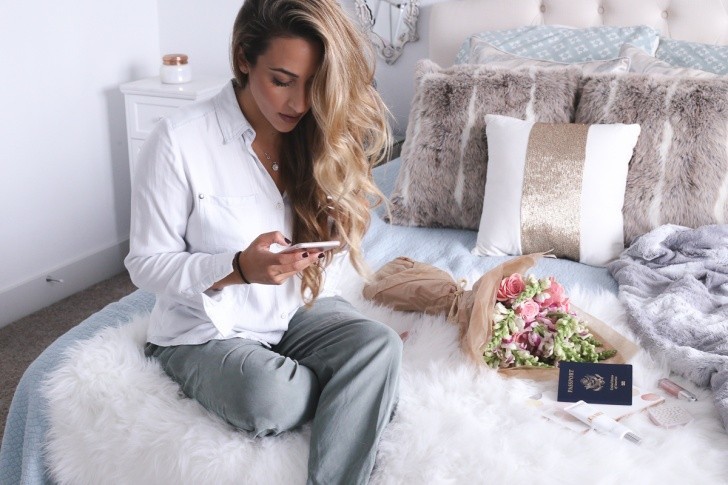 Alex and I are heading to Europe on Friday and we couldn't be more excited! We've been looking forward to our trip since we planned it back in January, and I can't believe it's finally here. We're spending the first half of the week in England, then boarding a train to the green hills of Ireland for the second half. Neither one of us have been to either England or Ireland before, so we are beyond ready for our adventure.
Long flights can be a bit daunting, and while there's no quick fix for the sheer hours (can someone invent teleportation already?!), being properly equipped with in-flight beauty essentials surely helps.
Let's be real, there's nothing quite like an 8 hour flight across the pond to make you scrutinize your pack list. When it comes to in-flight must-haves, I try and think of my possible needs and pick products that help meet them. So, I thought it would be helpful to put together a list of things that I consider my absolute essentials while high in the sky.
Water /
Staying hydrated while traveling is key! If you've been following for a while, then you already know how big I am on staying hydrated. Drinking ample amounts of water is always very important, but especially important while flying. Water is amazing for your body, skin and in this case, totally essential to feeling and looking your best.
Tinted moisturizer  /
There's something about being 39,000 feet in the air that skin just doesn't love. To combat this, I add a little something extra (like a beauty oil), into my skincare routine that day and wear something very light and moisturizing on my face. This tinted moisturizer is my favorite for travel days because it feels weightless on the skin, has very light coverage but still evens out my skin tone and adds that extra bump of moisture that my skin needs while flying.
Lip balm /
Sticking with the hydration theme, I always have some kind of lip balm in my bag – always! I'm not being dramatic when I say that imaging being stuck on an eight hour flight with no chapstick is literally my nightmare. This one is ultra creamy and has just the right amount of color to add a little somethin' somethin' to my pout. My current favorite shade is 'Petal'.
Facial mist /
Think of a facial mist as a little spa in a bottle! Not only does it add a spritz of refreshing and on-demand hydration, but the scent and over-all sensation of misting yourself always seems to liven my skin back up. Ever since my trip to the beach with my family, I've become completely obsessed with this one. It has coconut water, rose water and tons of amazing nutrients that help boost your skins immunity while helping the hydration. It's unlike any facial spray that I've ever used and is a bit hard to explain, but feels creamier than others while having tons of benefits that set it apart from any sprays I've used in the past! Use code 'CourtneyShields25' at checkout for a discount and free shipping. 
Hand cream /
I'm a bit of a germaphobe and all about bringing a hand sanitizer/washing my hands often while traveling. However, while both of those things are great for fighting off germs, they strip our skin of the good bacteria we need as well. Lately, I have been obsessed with the new Tula hand cream because it helps restore the balance and just feels amazing!
On a side note, I get a lot of questions about my skin care and if you're fairly new then you might have missed it, but I did a full video all about my 'Anti-Aging Skin-Care Routine", here. I love getting messages from you guys about trying and loving their products. If you are a first time Tula shopper, use code CourtneyShields25 at checkout for 25% off and free shipping!
We'll be gone for about 9 days, so I'll of course be packing my full routine and luckily Tula has travel sizes – which is amazing! #BYOBtip: I like to get a travel size container of the products that I know I can't be without, and then once they run out, refill them with my full sizes for my next trip.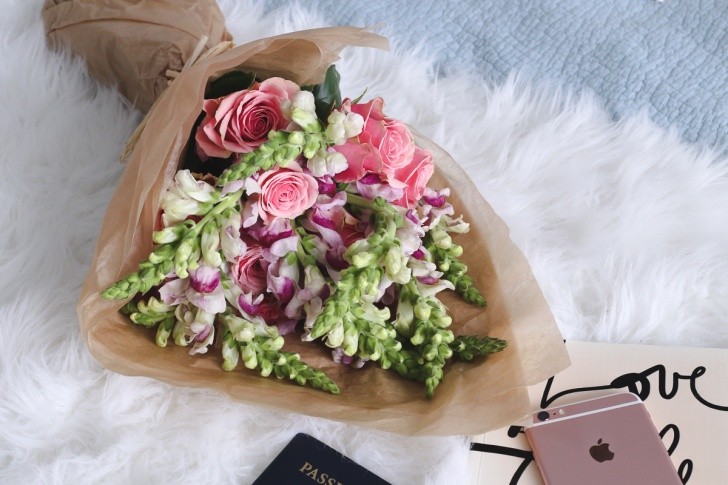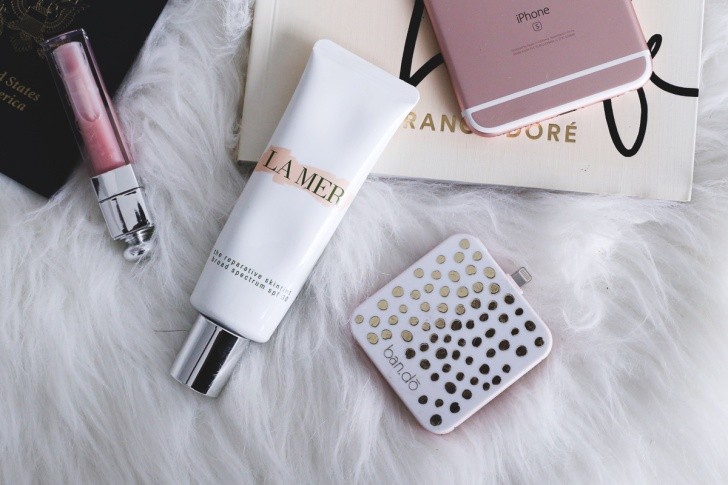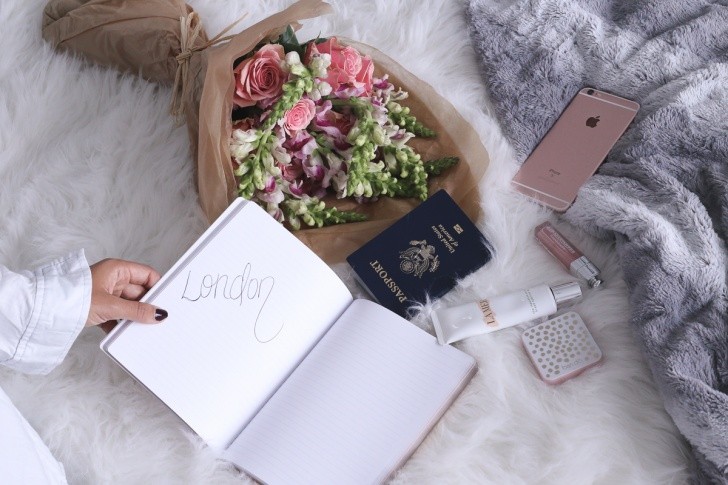 That's all for now beauties! I'll be snapping here and there, but it'll be a little harder, so be sure to follow along on Instagram to stay updated on our travels :).
What are your in-flight essentials?
Cheerio!