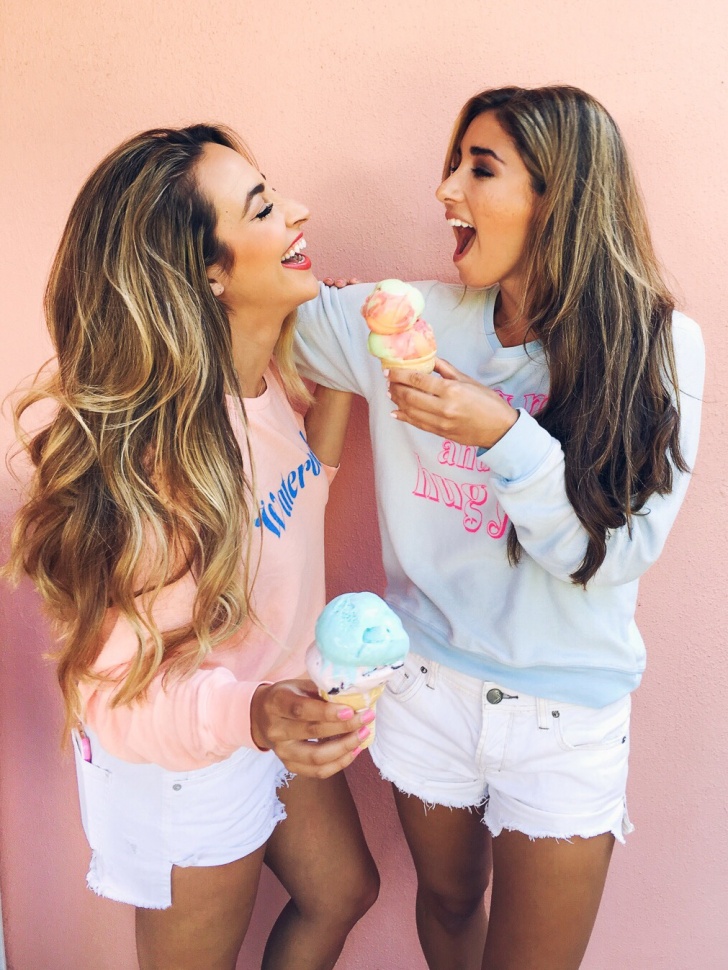 There's nothing like the perfect weekend getaway with your bestie to really jump start the Summer feels! Jessi and I have only been home for a few days and I'm already going through major withdrawals, for real. The beach is one of my absolute favorite spots in the world. Fun fact, Alex purposed to me on a Florida beach :).  There's something about a beach that makes me feel at home and adventurous all at once. It may have to do with the fact that I've always thought I was at least part mermaid.
Cold white sand, tanned skin, walks on the beach, pool side food service (hello fish tacos), face masks at night, a never ending supply of fruit infused water and the best kind of girl talk with Jess! Speaking of girl talk and besties, let's chat the importance of great friends. Friendship is something that I have always held to the utmost standard, because let's face it, life is so much better with good friends by your side. So, today, I wanna encourage you guys to choose your friends wisely, love them unconditionally and cherish them daily! Can I get an amen?! Shoot your tribe a text telling them you love them today :).
To all of mine, love you guys! xx
If you were one of the babes that emailed me saying you didn't get any links in your LTK email, so sorry! I believe they've fixed it, but I wanted to throw together an instagram roundup of a few of my recent posts incase you missed any of the looks that you wanted to shop!