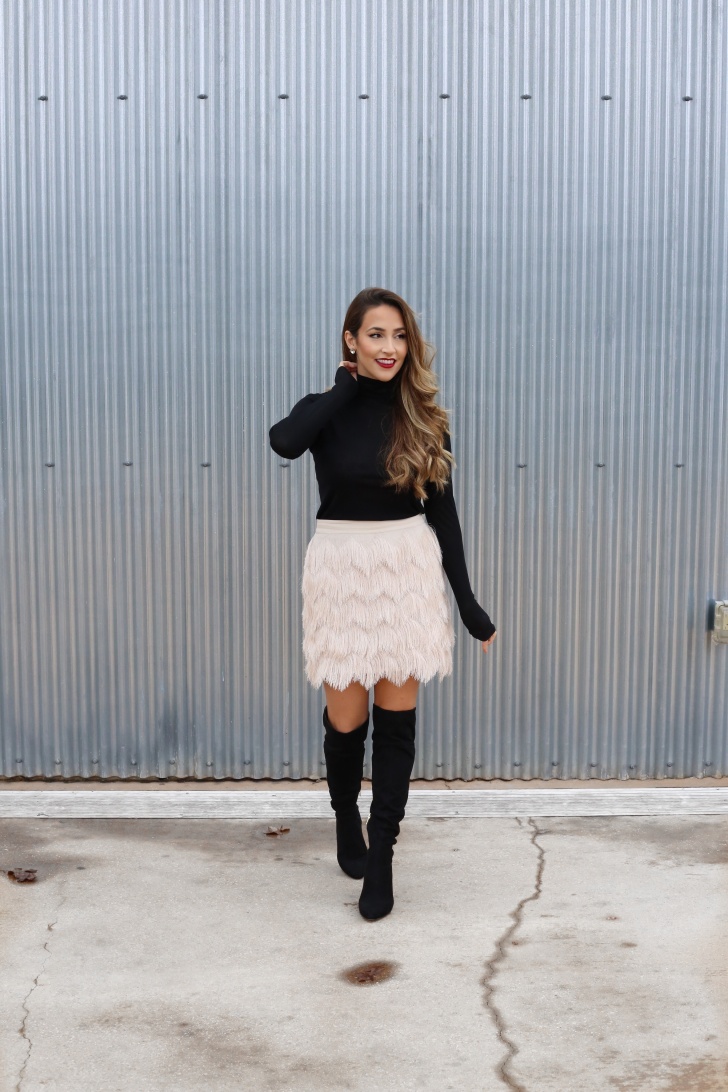 Ahh, the holidays. Hot chocolate, a fire in the fireplace, chilly temperatures, festive decor, family time and of course – holiday attire. Today is a very exciting day here on the blog because it marks the first of many holiday inspired looks this season.
I instantly fell in love with this skirt for obvious reasons! It's chic and feminine, yet fun and totally holiday appropriate! I also love the neutral champagne color because I know I'll be able yo style it so many different ways. For this look, I kept it classic and elegant with a fitted turtleneck. I love this one because it's cropped and perfect for tucking in (fyi, the top is a sheer material). I paired with my favorite over the knee boots – which by the way, are so comfortable. If you're in a cooler climate, you could also add tights to this look!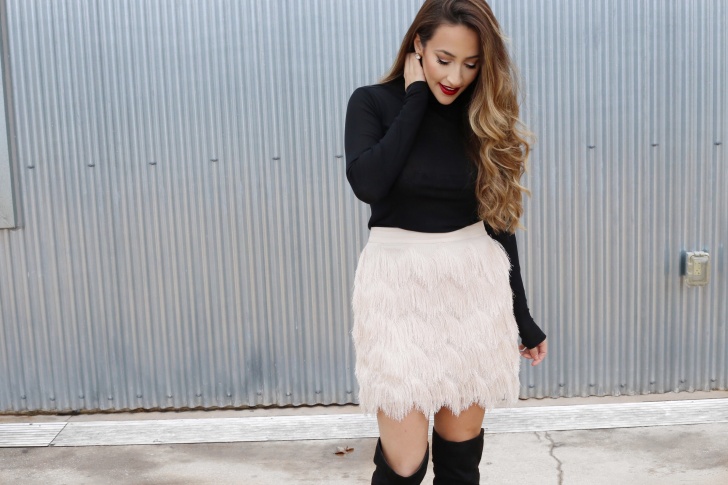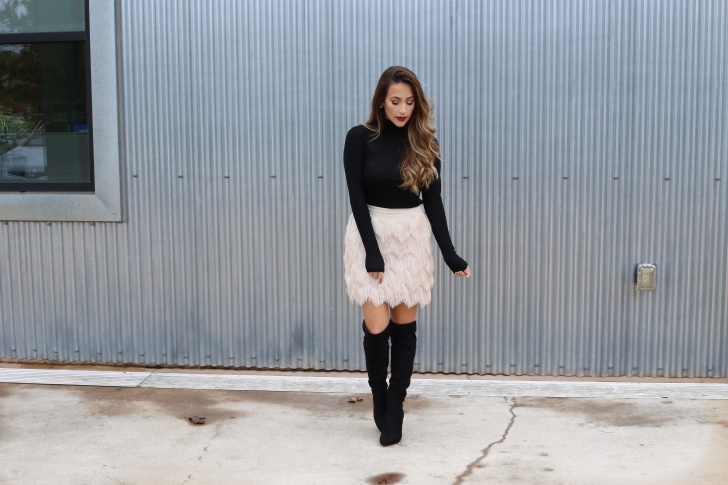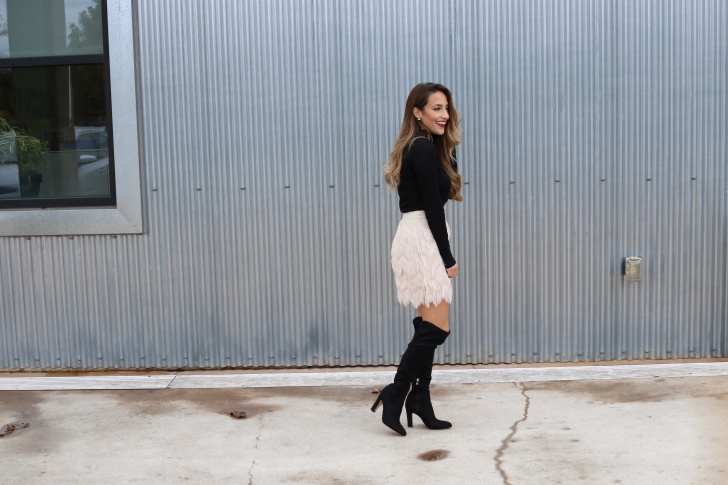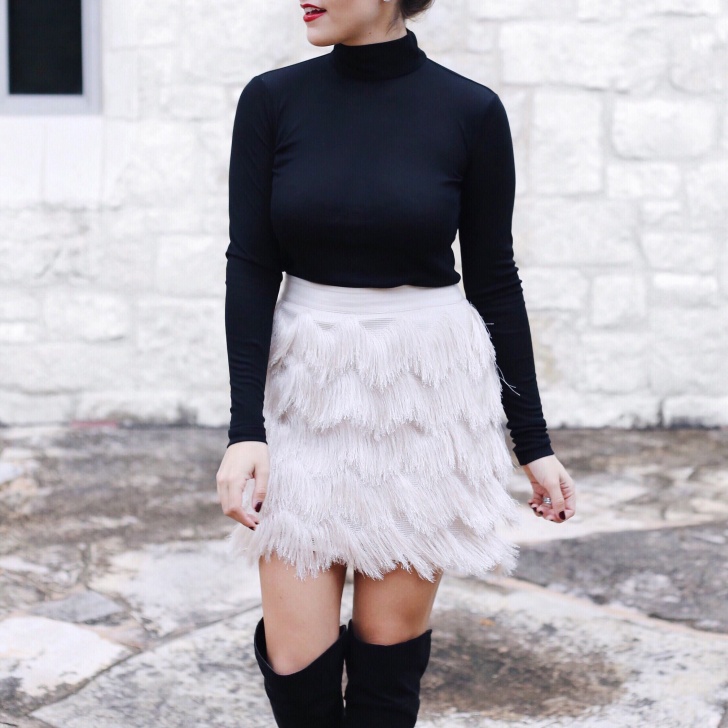 Enjoy your Wednesday! Lots more holiday inspired content coming your way.