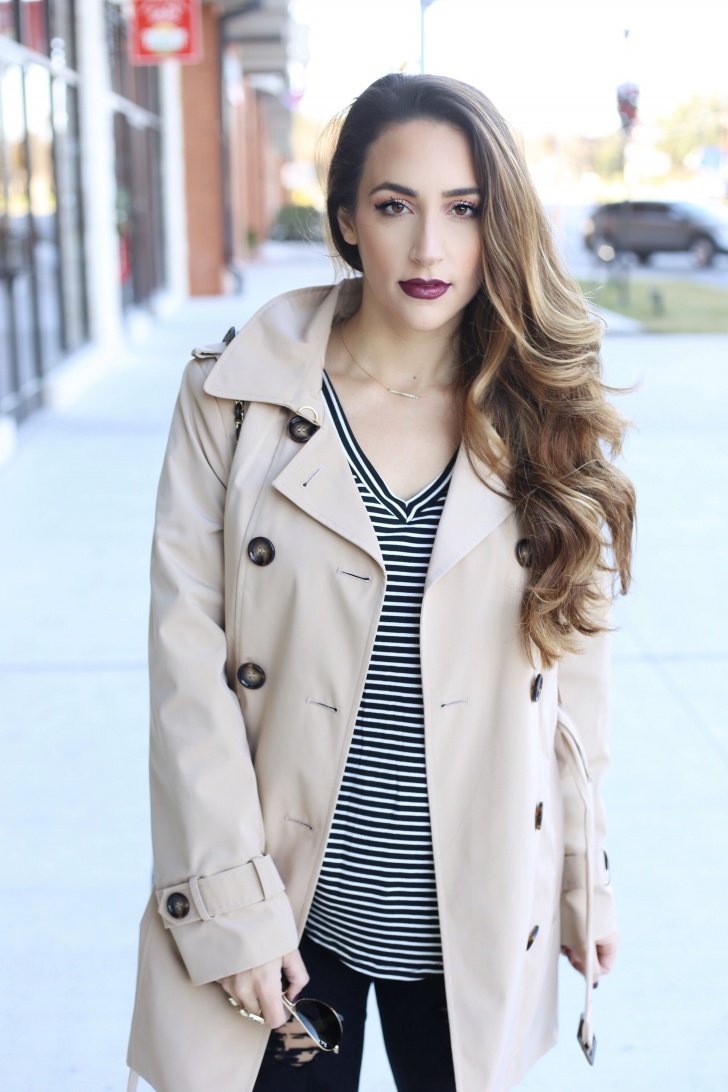 Happy 2015! I am a big fan of lists. There's something so satisfying about checking things off, one by one. 2015 has come with many personal goals regarding my music, this blog and farthing myself as a person. The consistent goal to shake the small things off and roll with the punches and always be true to who and I am and who I want to be. Amidst my list of aspirations comes a few less serious, but equally as fun to accomplish mini goals. One of this years mini goals, is to not be romanced by the moment's trends, but instead invest in the classics. I find that I feel most myself in classic, timeless pieces (with fun accessories). The neutrals and basics are what I constantly reach for in my closet. How about you? They can be worn and remixed in so many different ways. The trendy pieces are fun for a day or two, but I find that they don't hold my love for long. Let's just say I have a tendency to go on one date with my trendy pieces, but would rather tie the knot with my neutrals. Hence the overage of
unworn pieces currently hanging in my closet. So, this year my goal is to focus most of my efforts on the timeless classics that I know I will love, changing them up with shoes, accessories, etc. This isn't to say I won't occasionally fall victim to a sparkly new trend, but a girl can try.
Speaking of timeless, I can't believe I've made it this long without a timeless trench coat in my life, but I am excited to say that I have finally found the perfect one. I've spent years drooling over the gorgeous Burberry trench but couldn't bring myself to pull the trigger at that price point. Not only is this trench the perfect cut and color, but the price point is just right and the quality is amazing. Oh and bonus, there's an inside that zips out for warmer months! You can thank me later. 2014 was amazing – mine and Alex's engagement, our wedding, moving back to Austin. As you can image it's hard to top, but I must say, I think 2015 is going to be my year. I've just got a feeling :).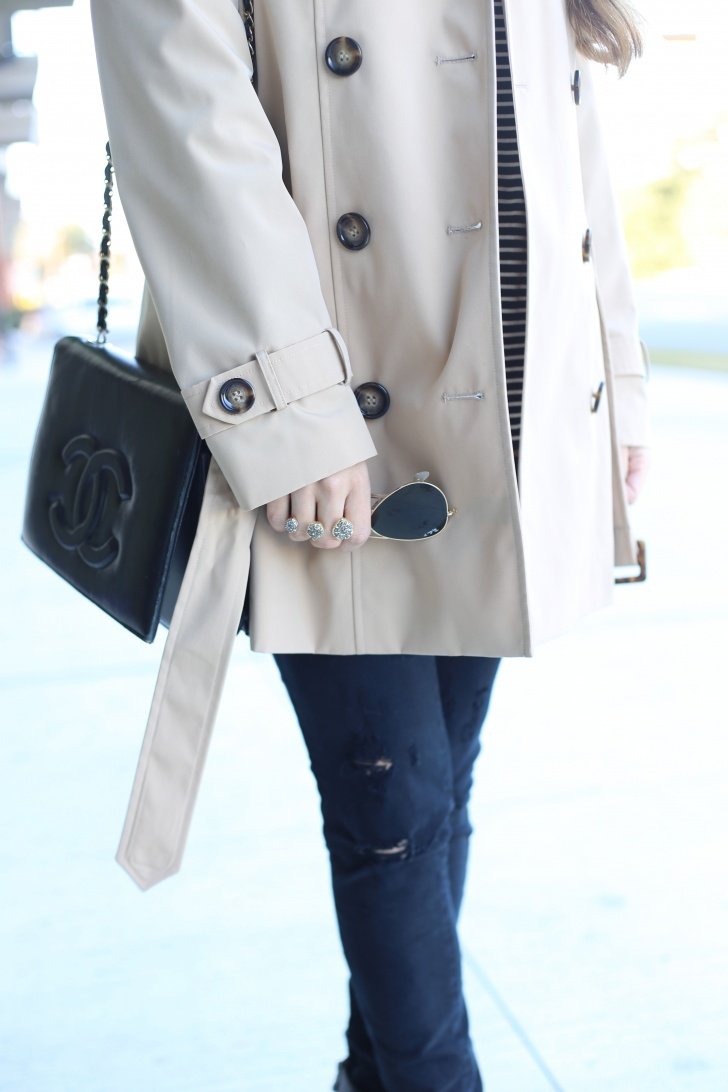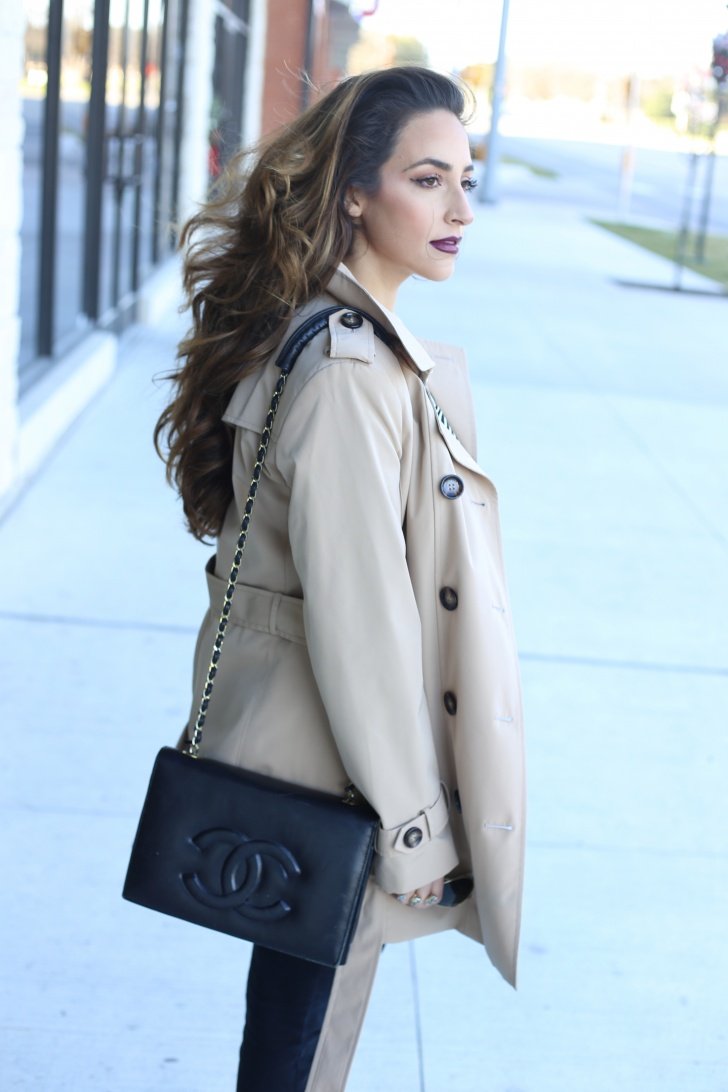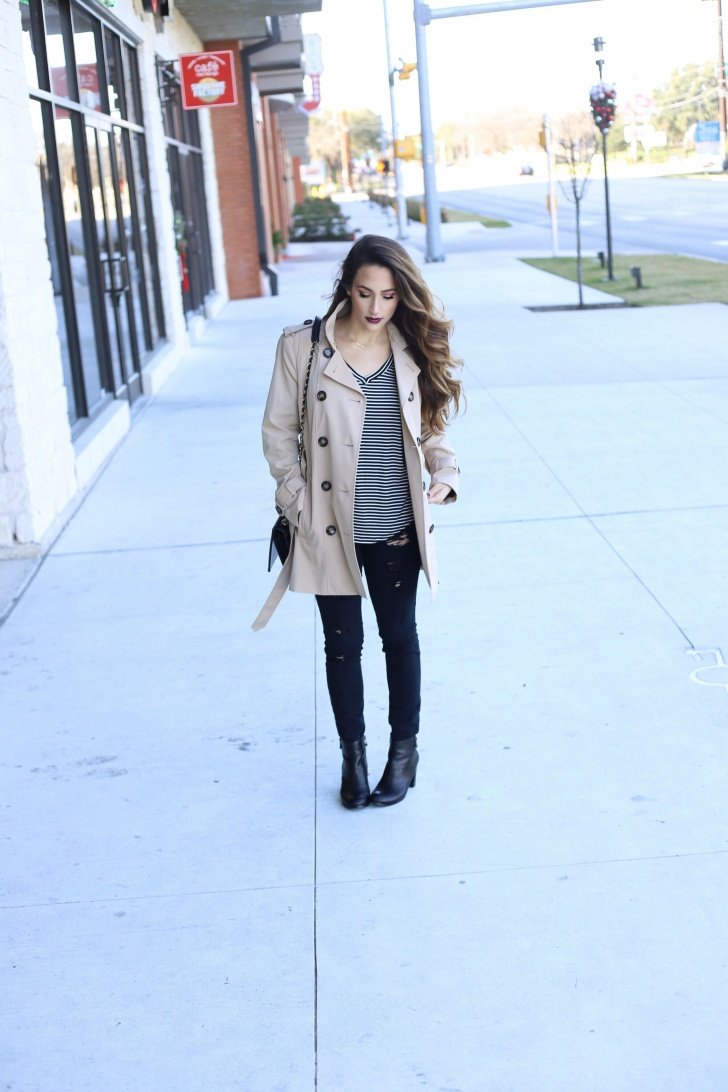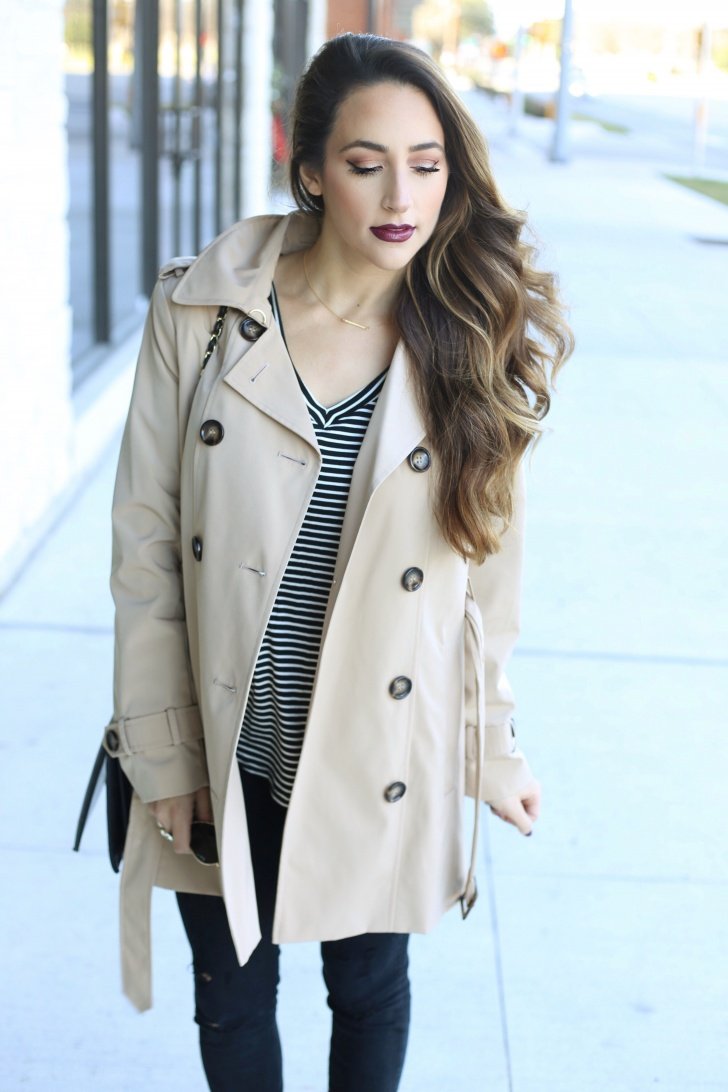 Get this look:
Black denim, similar here/ Striped tee (total closet must)/ The most perfect trench coat / Booties, similar here / Bag, vintage Chanel / Kendra Scott Ring