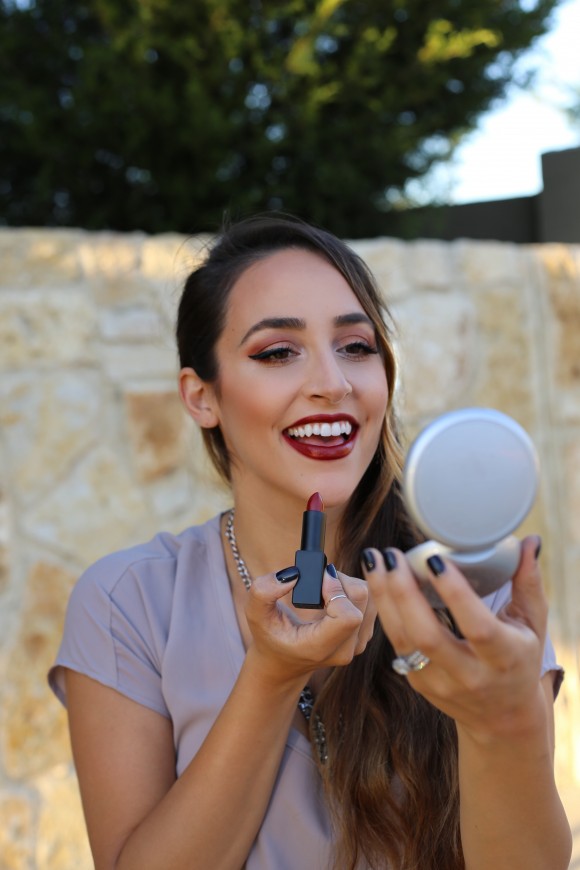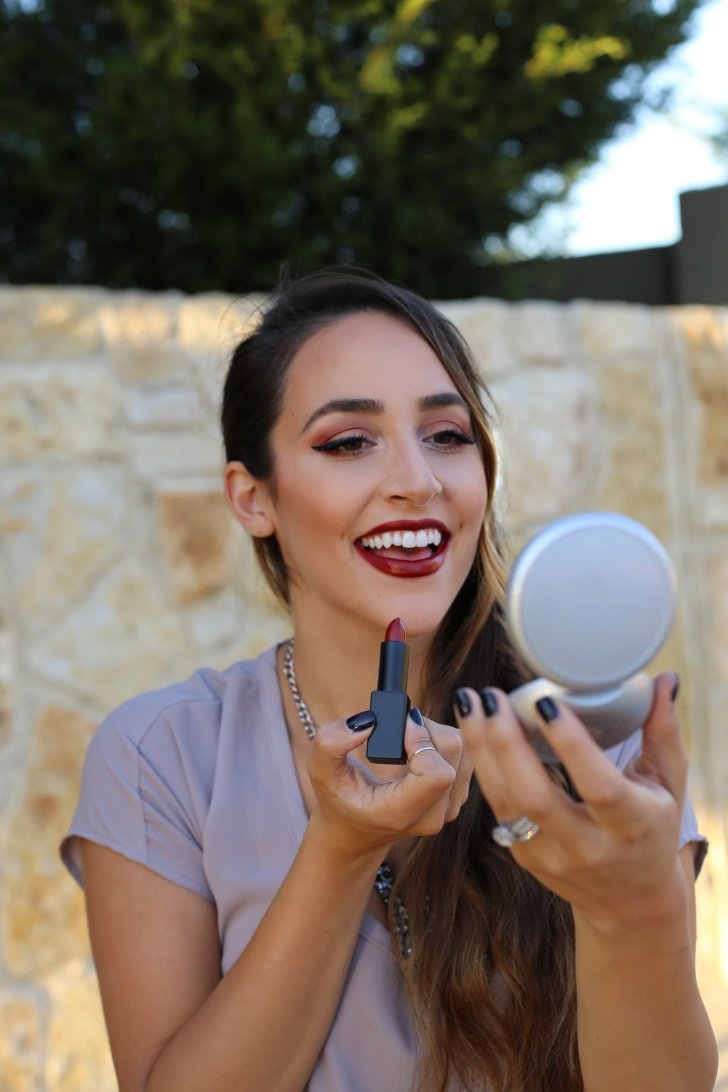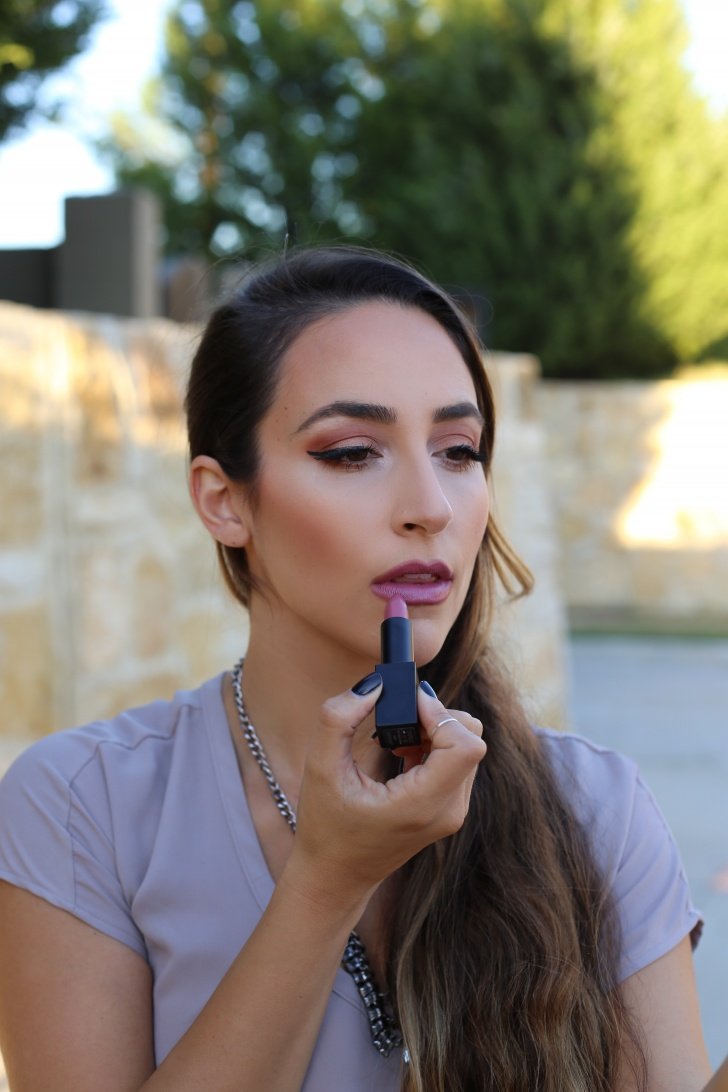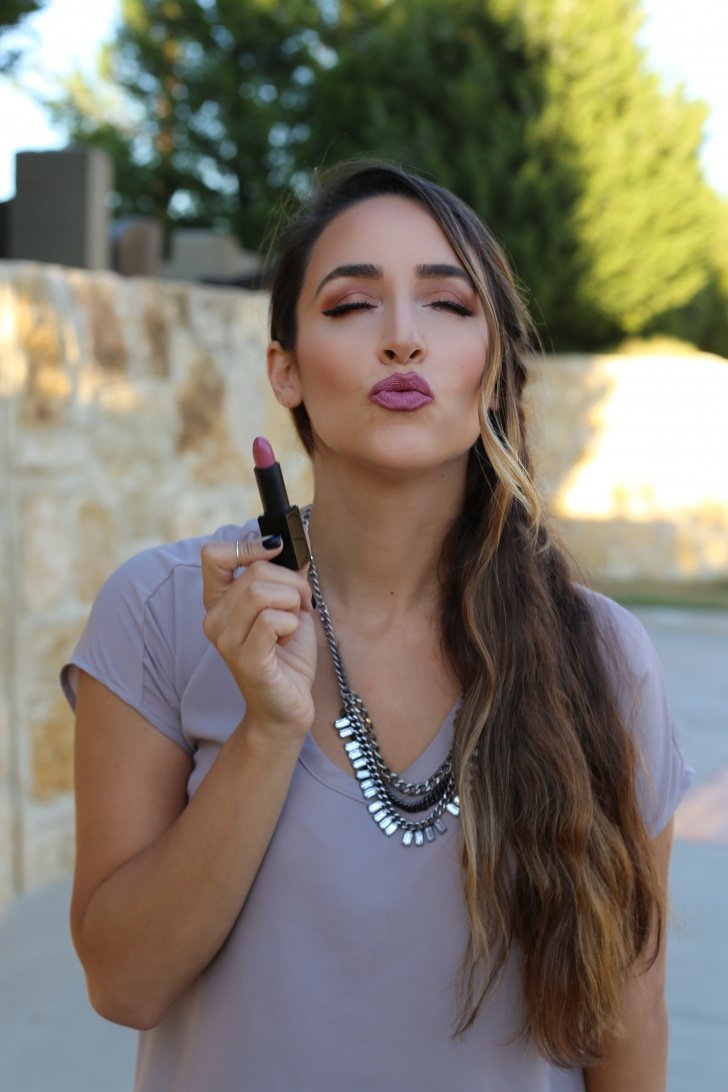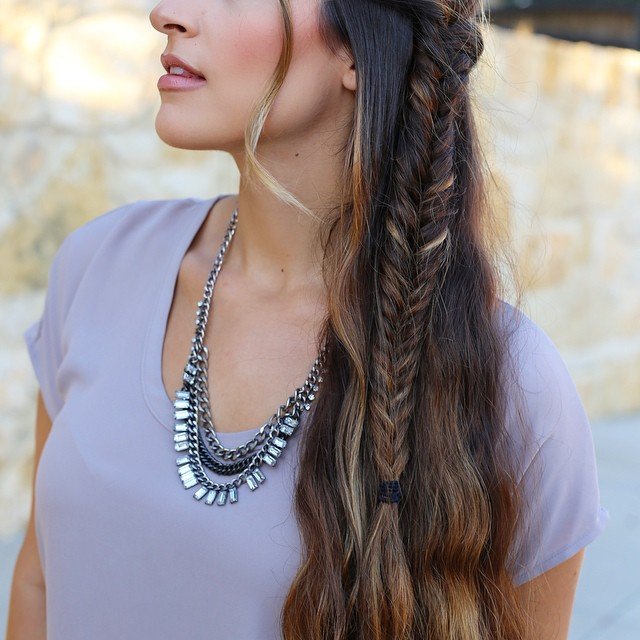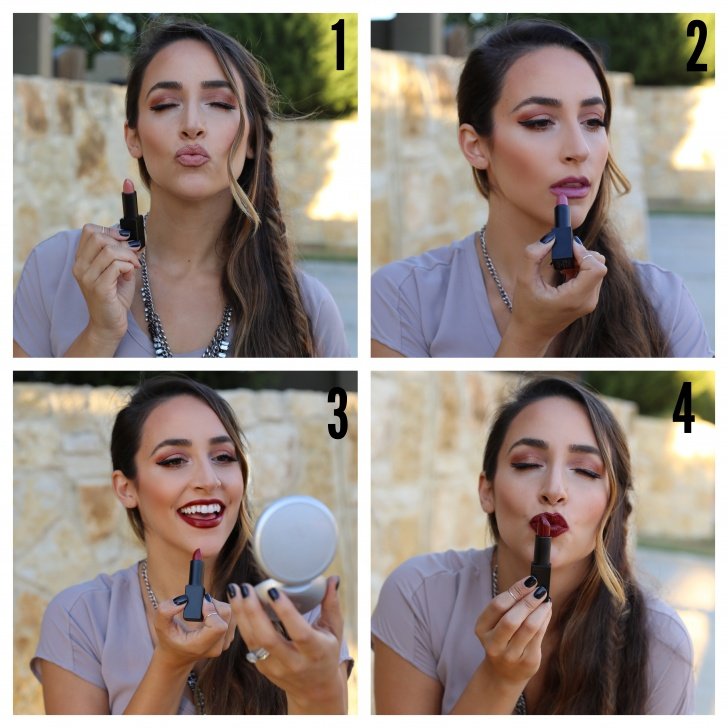 The new Nars Audacious lipsticks are all kinds of dreamy. The formula is ahhh-mazing. They are so creamy, long wearing, and pigmented. As I mentioned in my previous posts, we are in the middle of moving and crazy busy, so I'll be keeping it short and sweet this week, but I really can't say enough good things about these beauties and with Fall finally here, I knew I had to do a post with my 4 must-try colors.
1. Raquel – This pink beige is the perfect Fall nude. I love the warm undertones
2. Anna – This smokey rose color has been my go-to everyday color.
3. Olivia – This is my new favorite red. It's such a beautiful, rich garnet red that I just can't get enough of for fall!
4. Charlotte – This gorgeous oxblood burgundy is perfect for my daring girls wanting to try something bold and vampy.
I paired all of these lips with my current favorite eye look for Fall! I hope this gives you a little Autumn inspiration! What are some of your favorite lipsticks for Fall?
xo