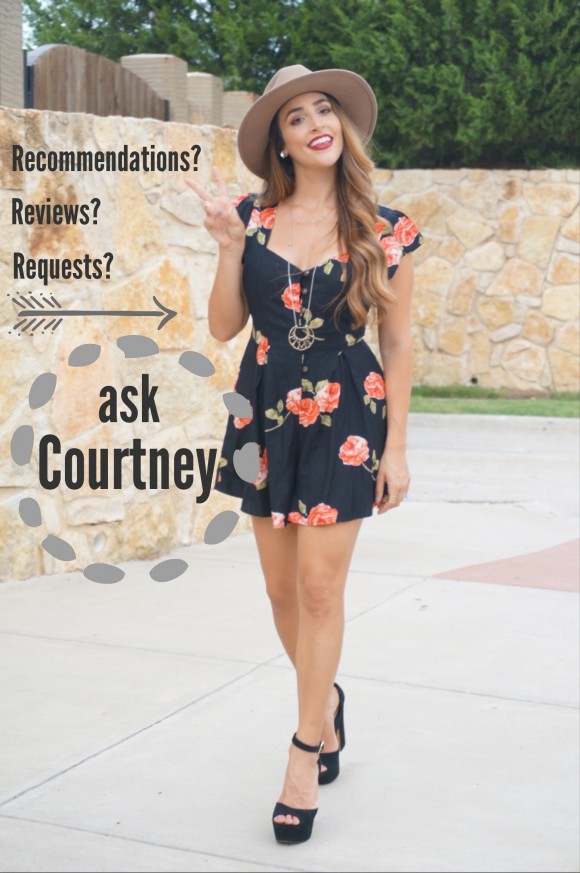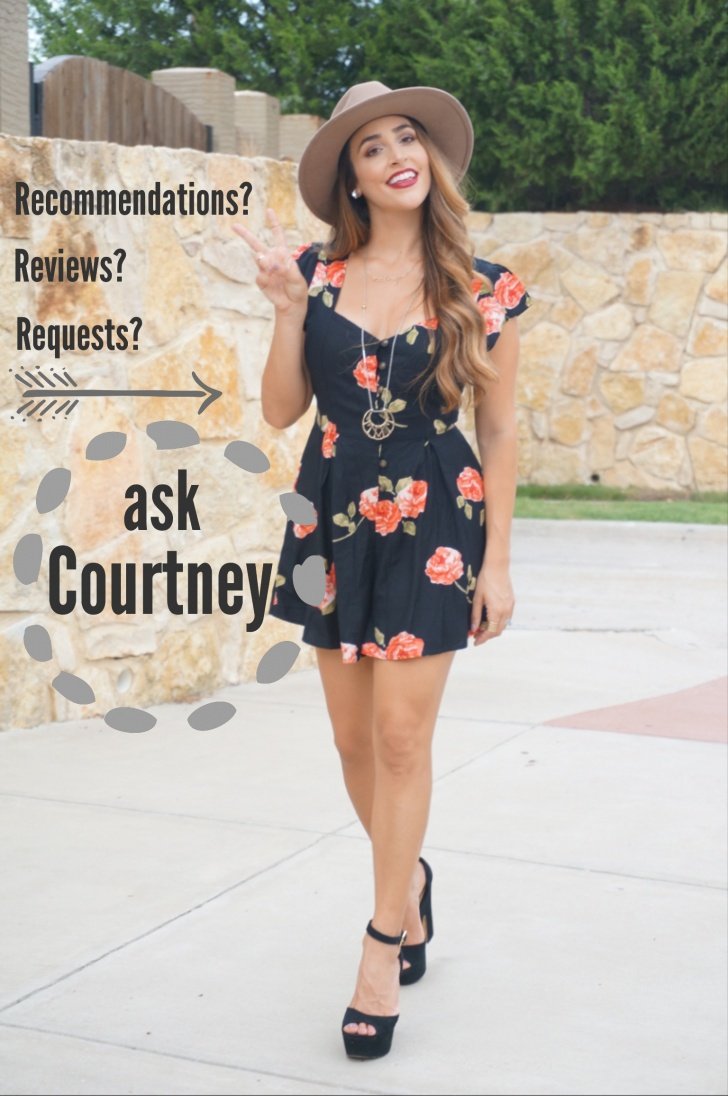 Hi friends! It's been a hot minute, hasn't it? We have been crazy busy over here! When did it become September? It's a mystery to me, but I'm into it. Pumpkin Spice lattes are at Starbucks early this year, so life is good :). Also, on a very exciting note…the hubs and I have decided to move to Austin (back to Austin in my case, I grew up there) and we literally can't wait. I can't even put into words how much I love Austin. I am exploding with excitement and of course, living on Pinterest.
Now that you're updated, let's get to the nitty gritty 😉 – Todays post is a little different than the usual. "Ask Courtney" is a chance to ask me for recommendations, specific questions for your needs, about products, reviews, requests etc.,pretty much anything your  little heart desires! I get a lot of emails, texts, Instagram inquiries, Facebook messages etc. asking specific beauty questions, so here is your chance to ask away and I'll answer the best I can! 🙂 Everyone is different and unique and so are our beauty needs and that is exactly why I decided to do this post. Basically, you can virtually take me to Sephora with you.
Favorite foundation?
Eye Cream?
Best mascara or lengthing?
Non-creasing concealer?
Fall makeup tutorial?
Hair tutorial?
Fall beauty trends?
The best setting powder for dry skin?
How to's?
August/Sept. favs?
Summer to fall transition?
♡
If you guys like this post idea, let me know in the comments below and I can start doing it monthly. Looking forward to hearing for you guys and hopefully helping. So, ask away pretties!