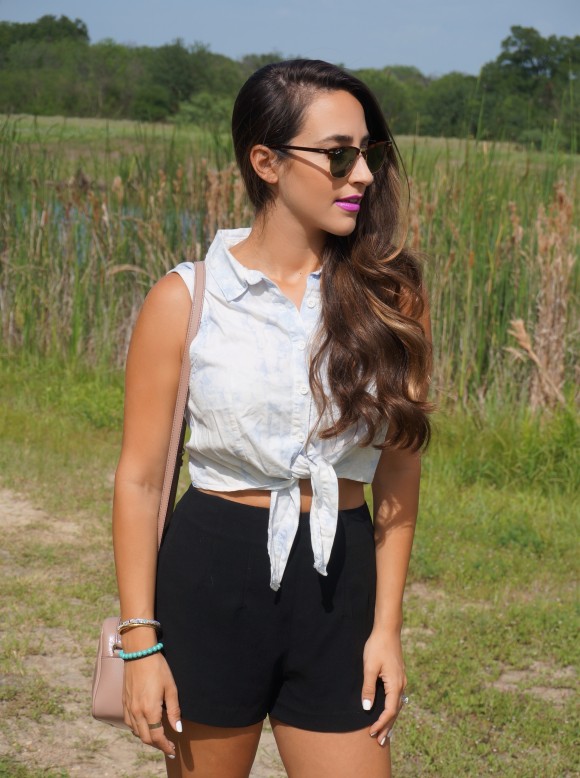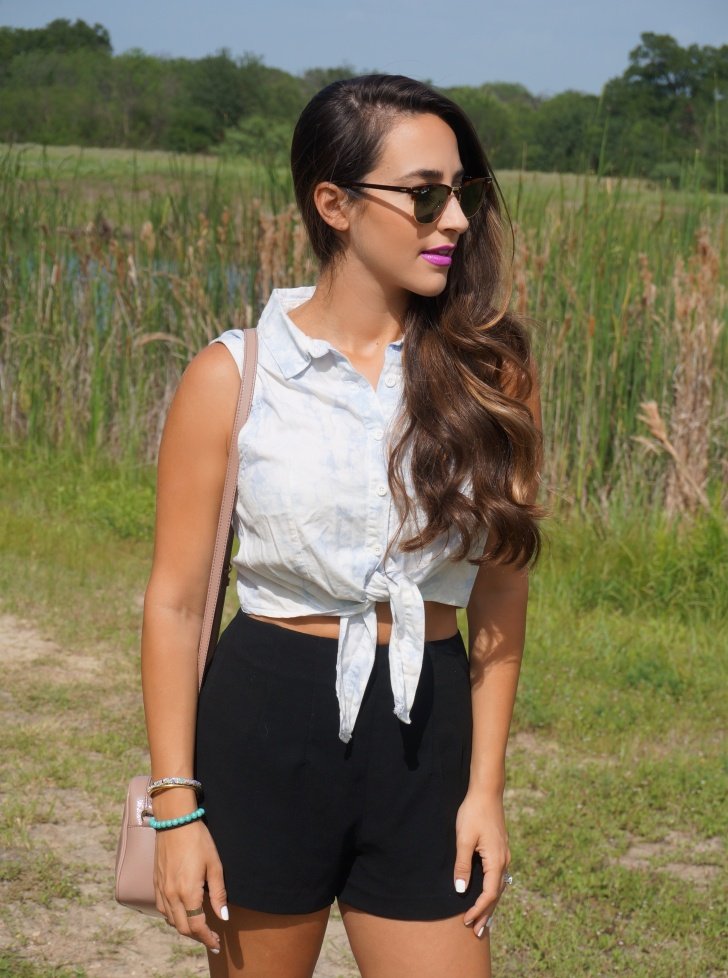 Hey, peeps! Just a quick and easy casual Friday look for you today. Lately, with the hot (and always rising) Texas temps, I've been keeping my makeup on the light side but a bright lip is always a fun and easy way to add a pop to any summer look. Here, I'm wearingthe Too Faced Melted Liquified Long Wear Lipsticks in the color Melted Violet. I have been really into these lately. They have amazing pigmentation and are very long wearing. On another note – Alex and I and the pups are heading the the farmers market today to get some fresh fruit and veggies and I'm prettyyy excited. It's the little things, right?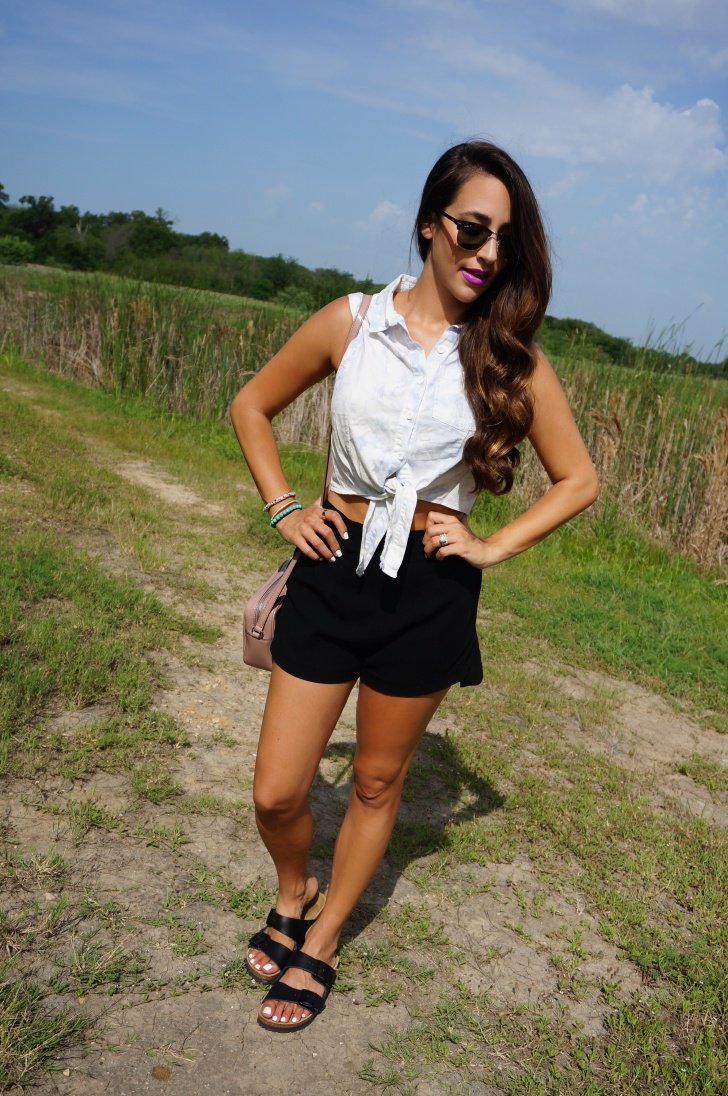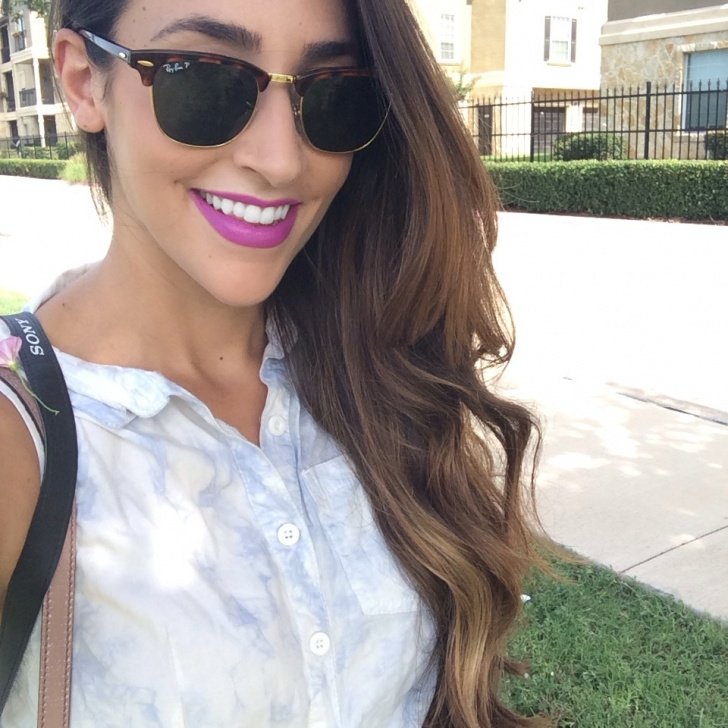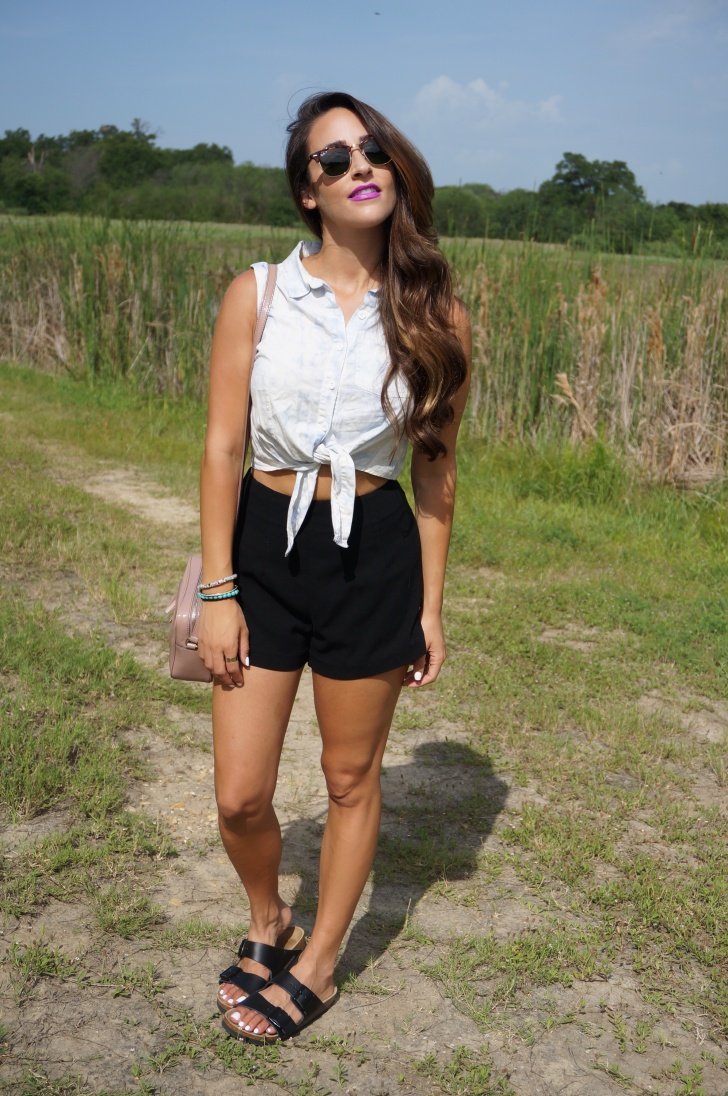 I did a tutorial a little while ago on how I get my signature beachy waves, you can check it out here if your interested.
Any fun weekend plans?