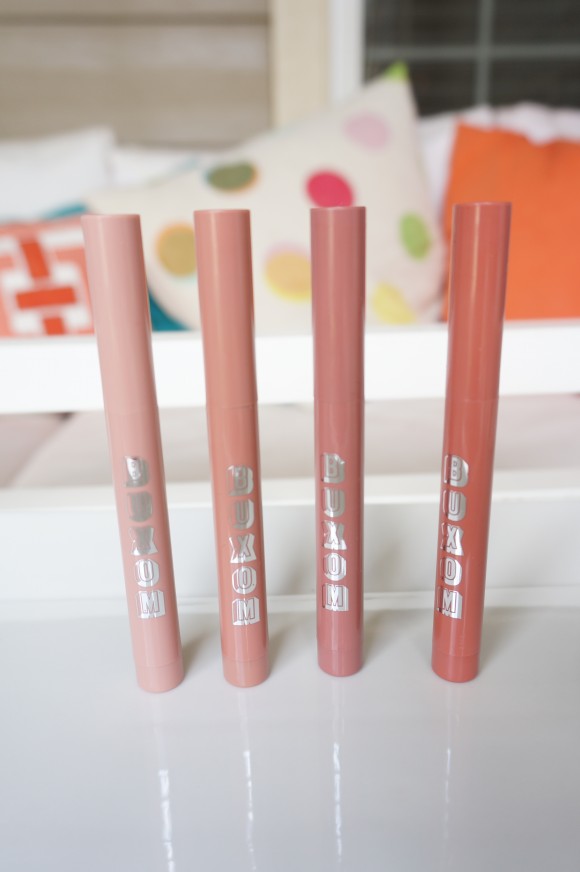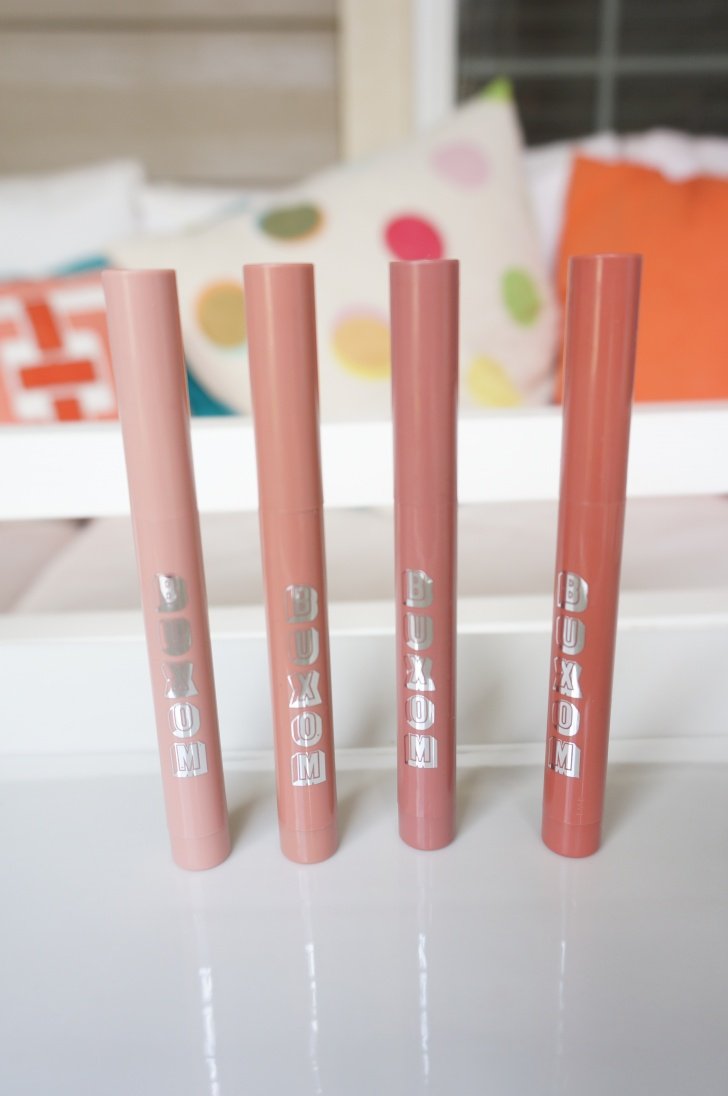 Hey loves, I hope you had an awesome 4th of July! So, I was in Sephora yesterday (surprise, surprise!) and stumbled on these brand new Buzom True Nude Lip Foundations and boy am I glad I did. There are 6 different shades of nude and one clear. The idea is that there is a flattering, perfect nude for everyone. The 7 shades are…
Naked (clear – universal colorless)
Buff (nude beige)
Nude (beige pink)
Undressed (mauve pink)
Au Naturel (cinnamon pink)
Bare (chestnut brown)
Revealed (deep rich brown)
I picked up the four lightest nude shades – Naked, Buff, Nude and Undressed and I am in love!
Why they make the perfect summer nude lip
They are matte but not drying. Which, if you have tried a lot of matte lip products is damn near impossible! A summer miracle if you will 😉
They don't budge! Once they are on, they stay put.
They are extremely long wearing!
They are very opaque
You can use these three main ways
Apply by itself for the perfect matte nude lip
Wear under your favorite lip gloss
Use it to mute out the natural color of your lip and apply lipstick of gloss over it to get the true, out of the tube color.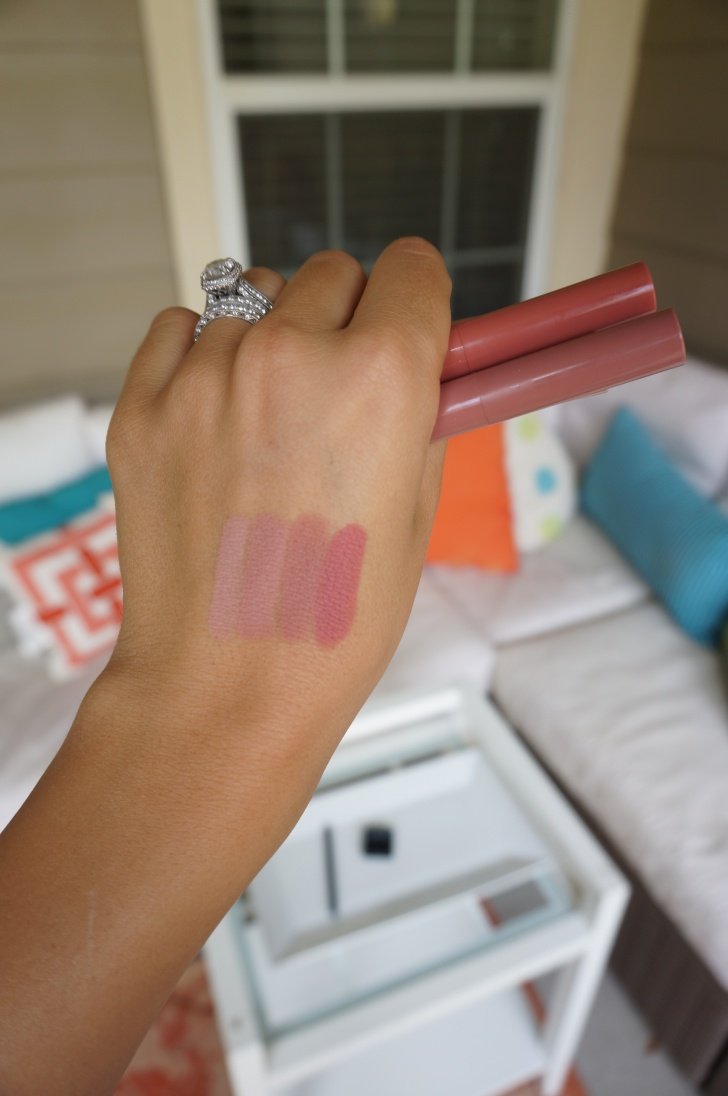 From left to right – Buff, Nude, Undressed, Au Neutral 
Tip: When trying to pick your perfect shade, match the color to you lips, not your skin.
Check them out here