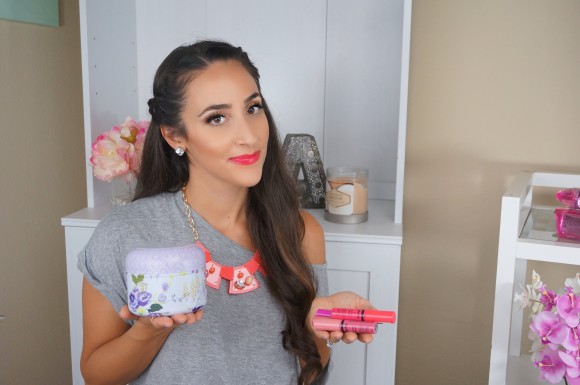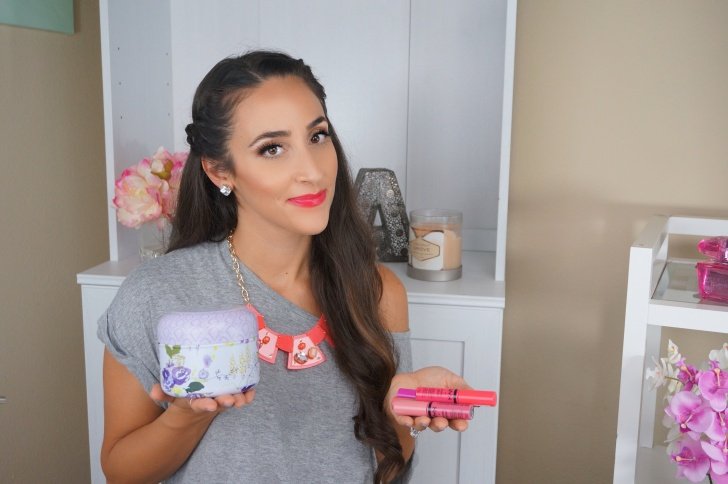 Happy hump-day kids! Today, I'm sharing a few products that I have been absolutely loving lately. All these goodies are just so great that I couldn't keep them to myself! Hope you enjoy 🙂
1. Anthropology candle Coconut Milk Mango – Ok, I'm gonna say it…this is the best candle I have ever smelled. I truly can not get enough of it right now! Not to mention, the packaging is adorable and there's even a little message on the inside of the lid :).
2. Kate Somerville IllumiKate CC Cream – This is my new obsession. It is pricey, but worth every penny! I can't say enough good things about this product. It protects the skin (SPF 50+), gives beautiful coverage but feels extremely light/hydrating on the skin and blends out like a dream.
3. NYX Butter Glosses – These glosses are amazing! They are creamy, pigmented and smell amazing. Oh, and did I mention they are $4.99! I mean come on, what's not to love?
4. Bobbi Brown Shimmer Brick in Beige – This highlighter is BEAUTIFUL. It's a gorgeous, light golden shade that I can't get enough of right now.
5. Bobbi Brown Moisture Rich Foundation – This is a perfect foundation for summer. It's hands down the most moisturizing foundation I have ever used, so if you're a dry skinned girl, you're gonna love this!! I wore this foundation yesterday and paired it with the hourglass mineral veil primer, and it was perfection. The mineral veil primer gives the skin a perfect base and satin finish and then the foundation moisturizes and gives a beautiful natural but flawless finish on…ahhh, a match made it heaven.
On another note…I can't believe we are leaving to Paris on Friday! I've already started putting outfits together in my head. Am I the only who does that?
xo, Court