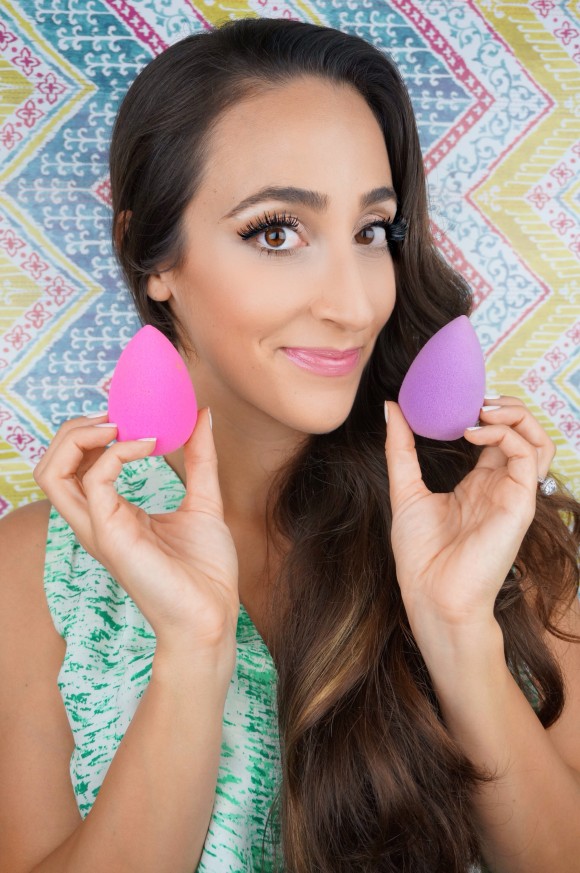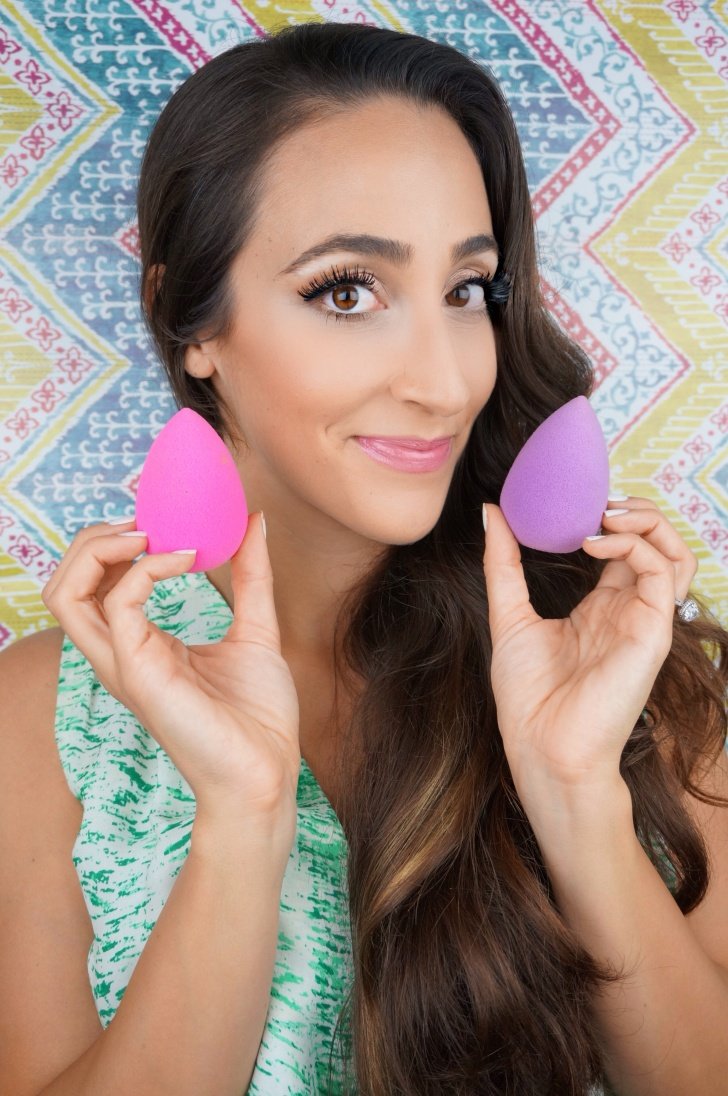 Ahhh, I really can't tell you how excited I am to post about Beautyblenders because I love them that much. There are a couple go-to beauty products I reach for on a daily basis, my ride or dies…the Beautyblender definitely tops that list. This little spongey slice of heaven will legit change your makeup routine.
Why I love the beautyblender
It blends foundation and concealer out SO beautifully and SO quickly.
Unlike most brushes, the beauty blender has no edges, which means no harsh lines!
Something about the sponge pushes the product into the skin and gives it a natural but flawless look.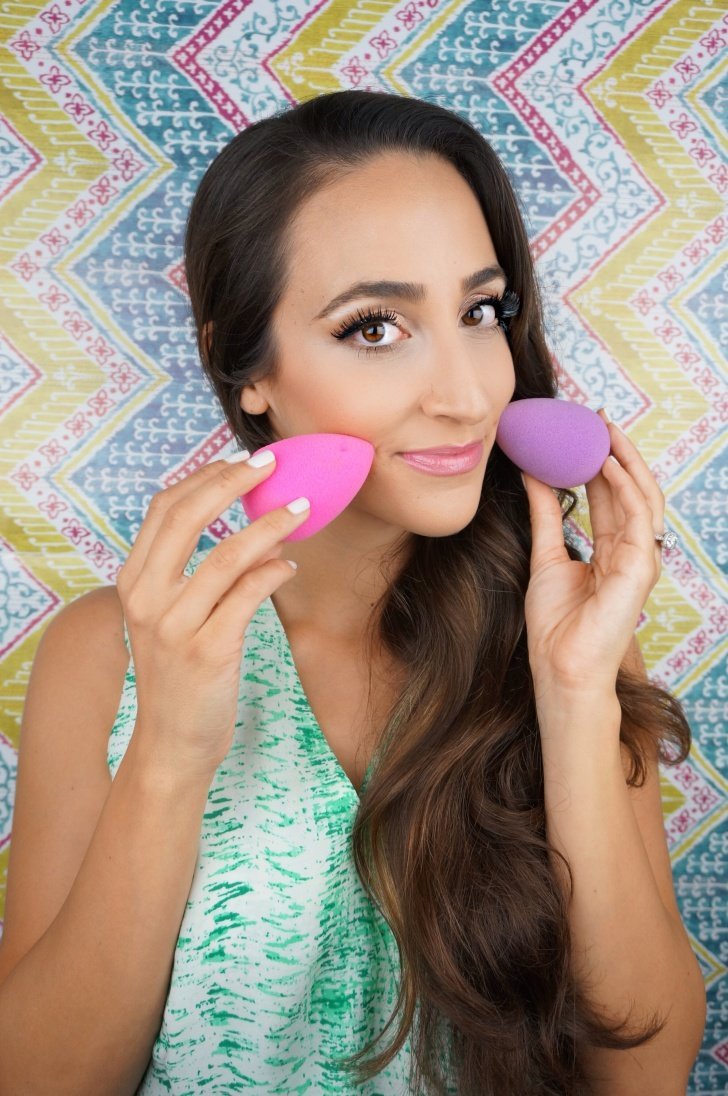 How to use
One of the biggest mistakes people make when they first start using a Beautyblender is using it dry. It's meant to be used damp and I can promise you that it makes all the difference in the world.
Run the Beautyblender under the faucet, squeezing it so it absorbs water. You will notice that it expands! It should almost get to double the size it was when it was dry (shown in the picture above). Give it a couple of squeezes, rotating it, making sure that you get it completely wet.
Squeeze it out as much as you can with you hand
Wrap a towel around it and give it one last squeeze!
The goal is for it to be damp without being dripping wet. No water should come out when you squeeze it. Easy enough?
Ways to use
Use it to apply foundation

: Use the big end for this – I like to dot the foundation on my face, then stipple it in with the Beautyblender.

Use it to apply concealer

 : Use the small, pointed end – Apply the concealer under your eyes and stipple it in to your skin in a bouncing/patting motion. This will help melt the product into your skin and give that flawless look.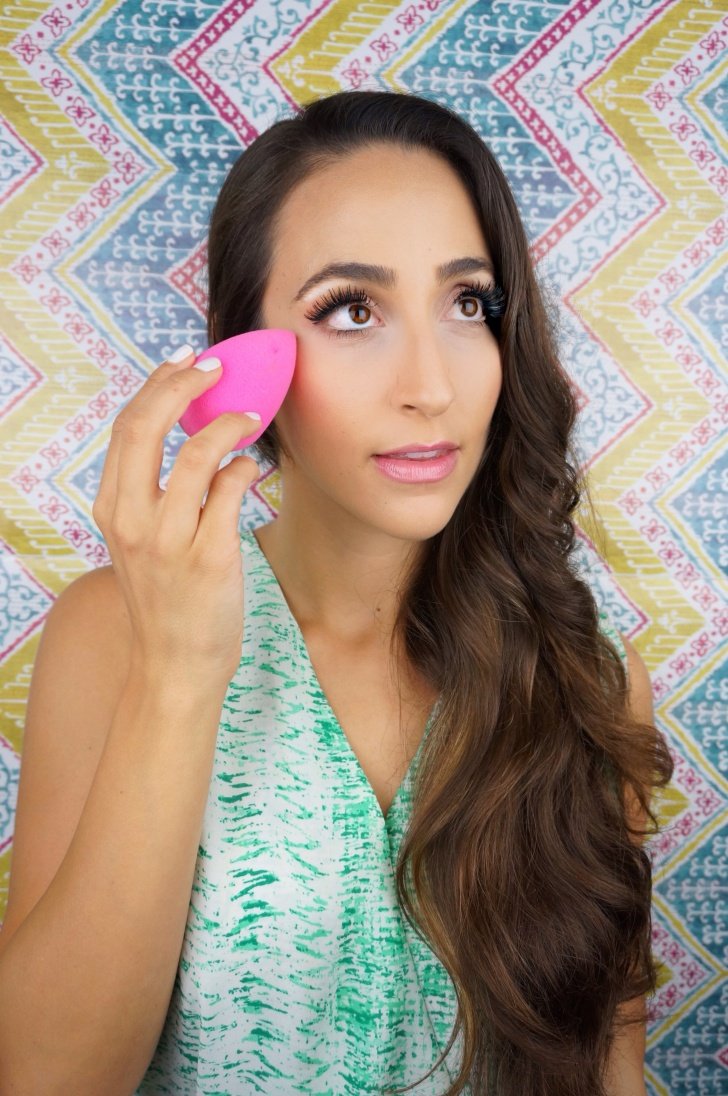 I also highly recommend the cleanser. It's like a bar of soap specially for the Beautyblender. It really cleans it and leaves it looking brand new. They have a solid form and a liquid form – they do the same thing, it's just a matter of preference. We travel a lot, so I have been loving the solid one, purely based on convenience.
Beautyblender  / Beautyblender cleaner 
Trust me, you need this in your life. Can't wait to hear what you guys think! What's your must-have beauty tool?