Happy Monday! Welcome to Currently Obsessed. I'm very excited to be starting a few reoccurring blogs here on B.Y.O.Beauty, and this is one of them! I am in love with these YSL Rouge Pur Couture Glossy Stains. They are gorgeous, super long-wearing (I'm talking hours), very glossy and hydrating. There's usually two reasons why people buy lip stains – 1. For the lasting power. 2. So they don't transfer onto your glass (or boyfriend). If you are more concerned with #1, this is the stain for you! They last SO long, but I do find that they still come off on my glass etc., especially at first because they are so glossy. The gloss lasts a really long time, but once the shine finally wears off the stain is still there. I found this out the hard way after I swatched them on my hand to take these pictures ha…
Ok, who's ready to get bossy and glossy?
1. 104 Fuchsia Tomboy
Such a perfect spring color, this is a beautiful fuchsia with a GORGEOUS gold sheen to it.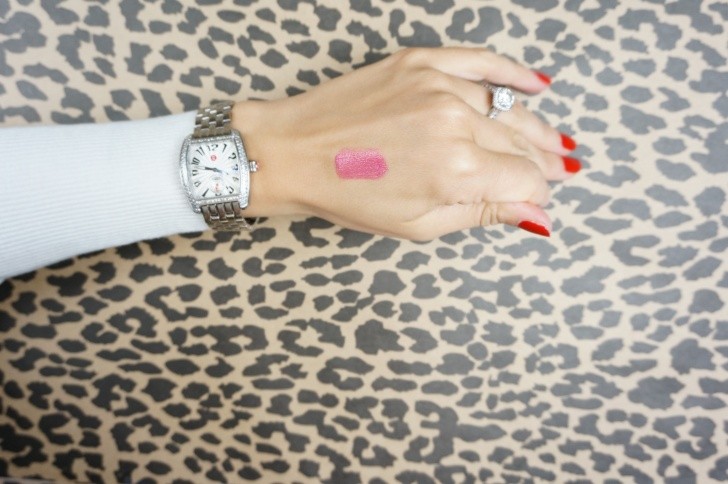 2. 9 Rouge Laque
This is a really pretty true bright red. For some reason the reds in these pictures are looking a little bit orange, but it's a true red in person. Perfect for day or night.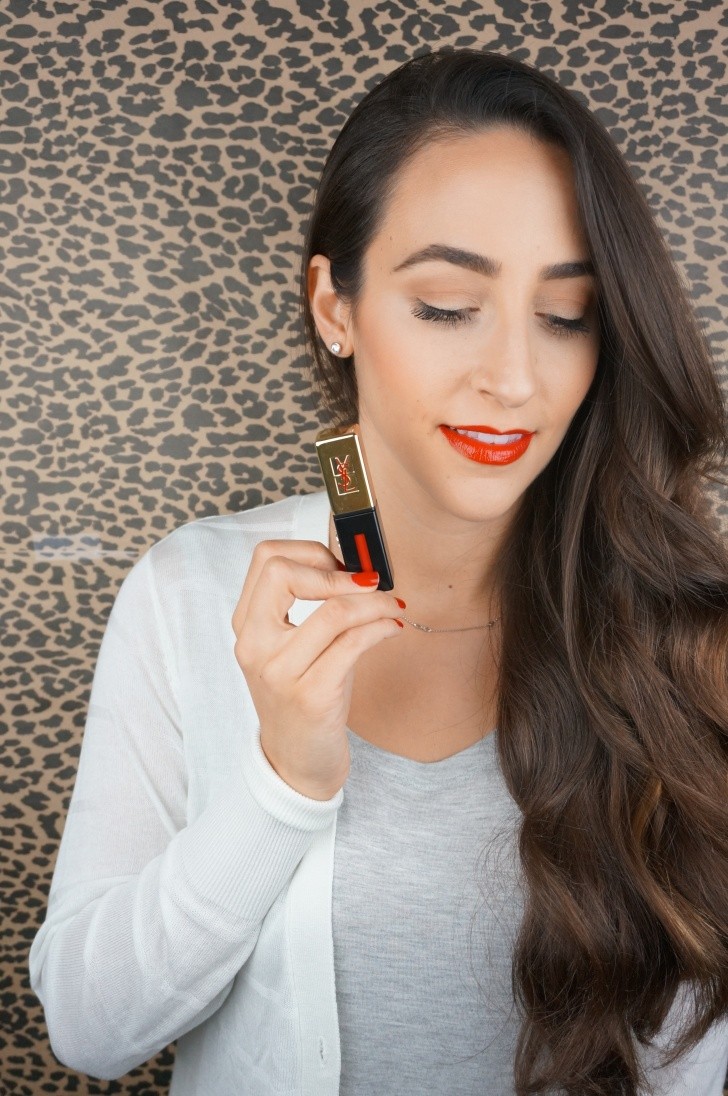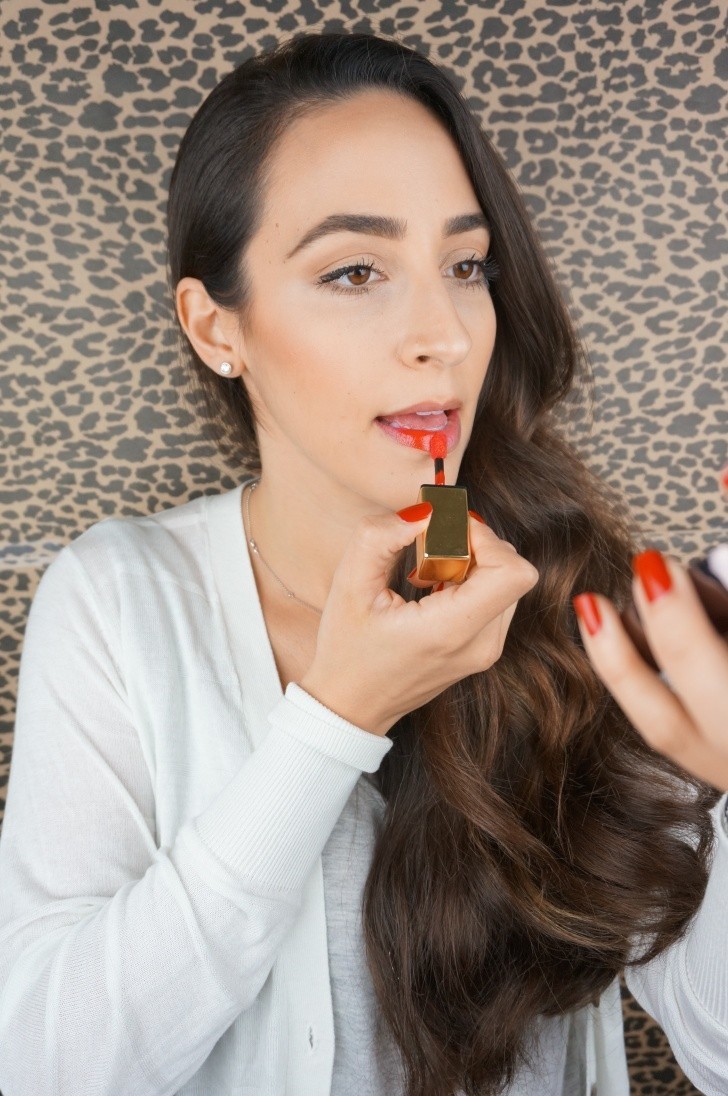 The colors are showing up true to color in this pic below…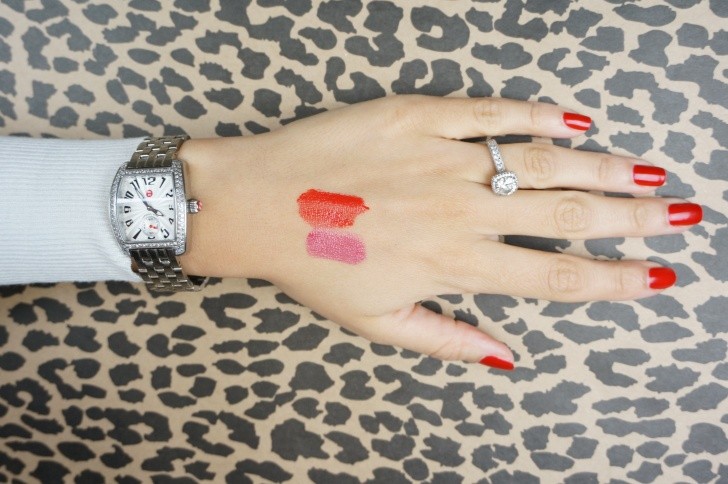 3. 12 Corail Fauve
This is a great everyday color. For some reason, this one is also looking on the orange side in these pictures but it's really pretty a coral color with deep pink/red undertones in person.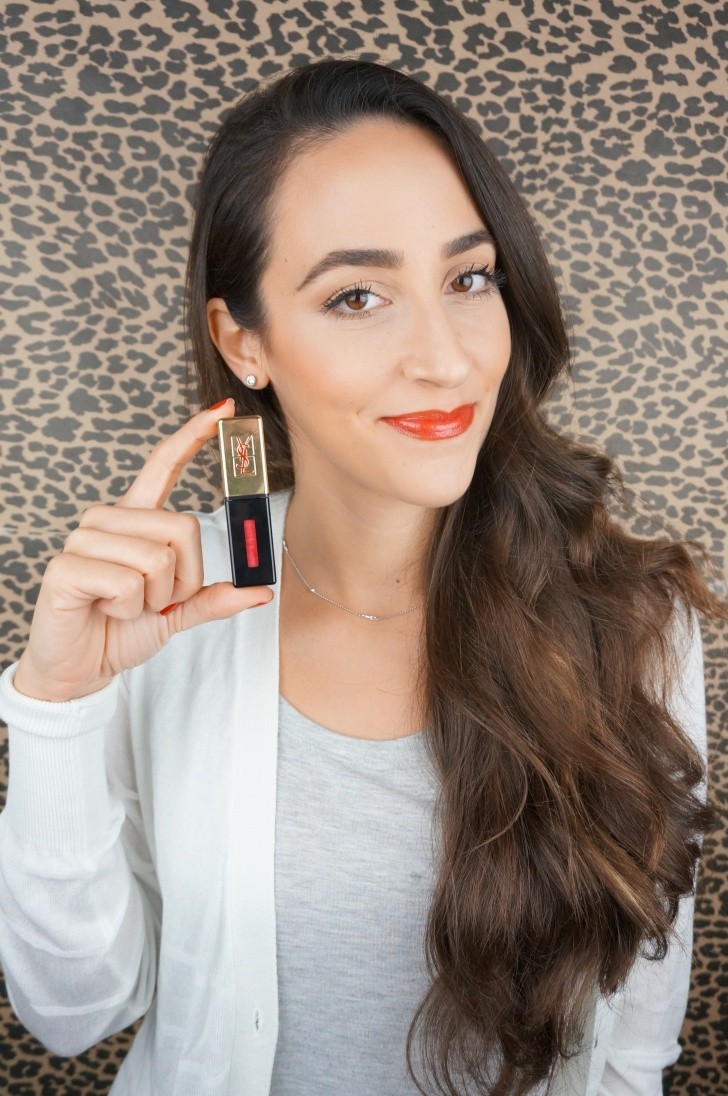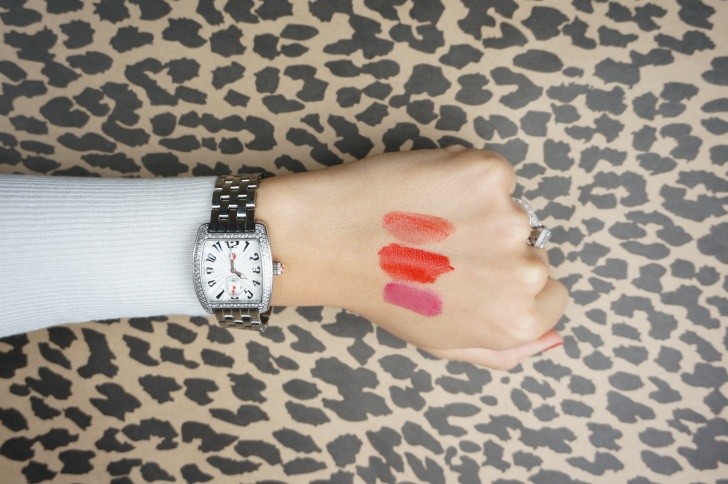 They aren't cheap, at $35 dollars a pop, but totally worth it in my opinion. These are the 3 I have right now, but I definitely have my eye on a few more. 🙂
What are you currently obsessed with?
Shop the look