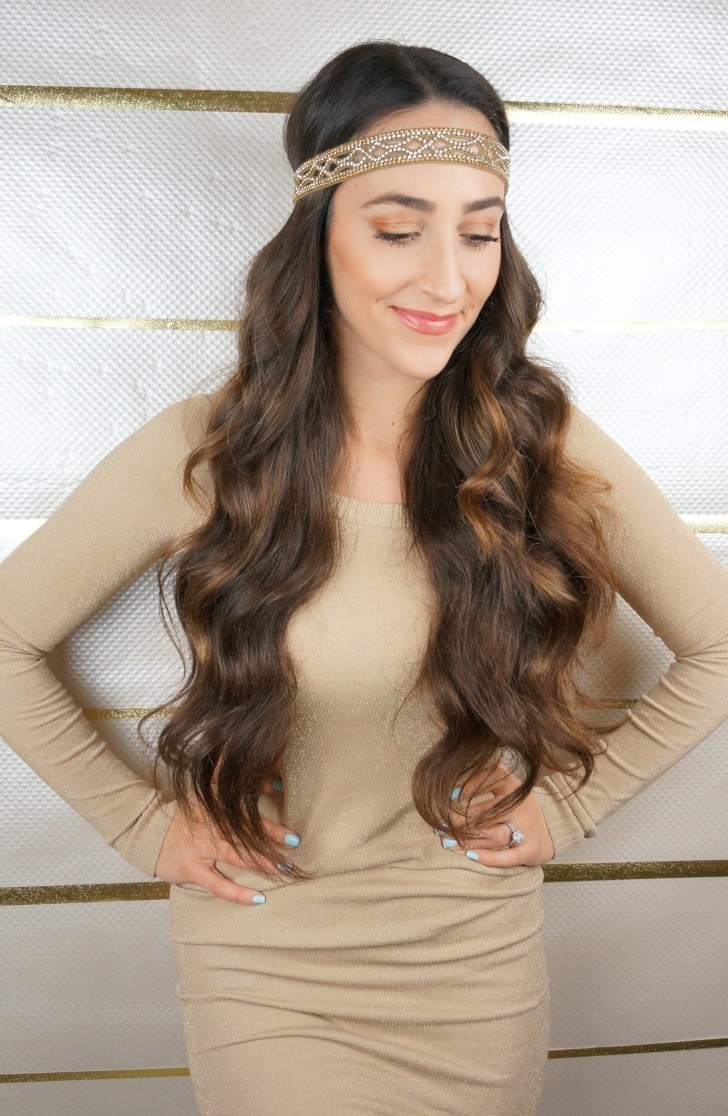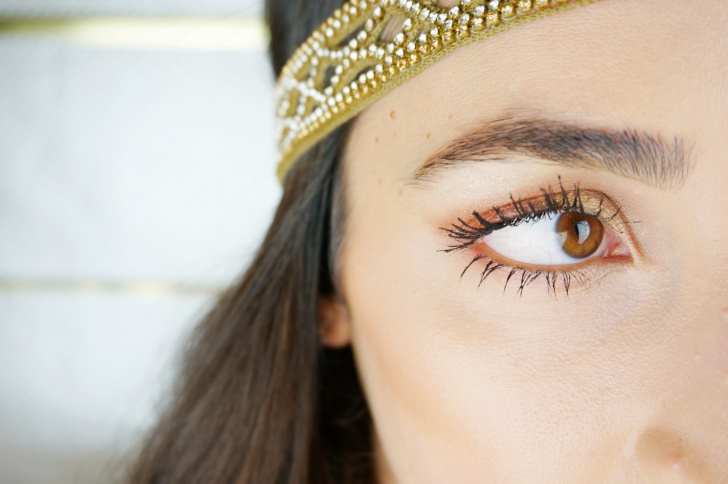 Hi friends! Happy Tuesday. Who has been watching the Olympics? I mostly watch the skiing, snowboarding and ice-skating. I get so tense when I watch. I think I actually get nervous for them. Cheering on my couch…ya, I'm a nerd, I know. You can thank me later for that mental image btw! This gold and copper eye makeup was inspired by the Olympics – All gold er'thang. The best part is that this look is something that will flatter all eye colors. For brown eyes this will bring out that golden, honey color and for green and blue eyes, this will make your eyes nice and bright! Not only is this really easy to achieve, but it's also super versatile! Perfect for any season, day or night. I decided to ditch the liner for this look and focus on the shadow and lashes. I'll be showing you how to create this easy golden look with both high-end and drugstore makeup :). Alright, let's do this.
EYE SHADOW
LID – Apply Maybelline Colorstay Tattoo in the color "bold gold" all over the lid.
CREASE – On a fluffy brush, apply Mac "Amber Lights" in the crease and a little bit above.
OUTSIDE OF EYE – Apply Mac "Coppering" eyeshadow and make a V shade at the very edge of the eye. Draw the top of the V in the crease, then drag this same color in about half way on the upper lash line.
LOWER LASH LINE – With a pencil brush, drag the same color (coppering) right under your lower lash line. This will tie the look together!
BROW BONE HIGHLIGHT – Take any light champagne color under the brow bone to highlight.
MASCARA
Top this whole look off with mascara, top and bottom, and you are good to go!
Drugstore version of this look –
If you don't have these Mac shadows but want to try this look, you can use any gold and copper that you like! Maybelline has a quad called "Copper Chic" (below) that is s great dupe for this! The color on the left is actually what I used in this tutorial to highlight under my brow bone. The second color from the left could be subbed in for "Coppering", and the gold color could be used in the place of "Amber Lights".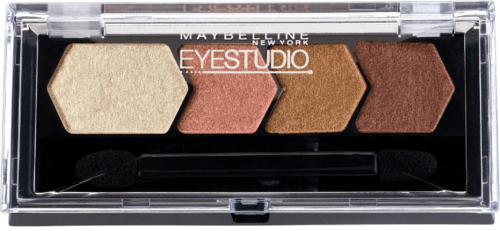 Oh, and don't forget to have fun 🙂
If you follow me on instagram, you've already met Berklee, our goldendoodle. Well this is her brother/best-friend/partner in crime, Chase! 🙂 As you can see, he's helping model this look. 🙂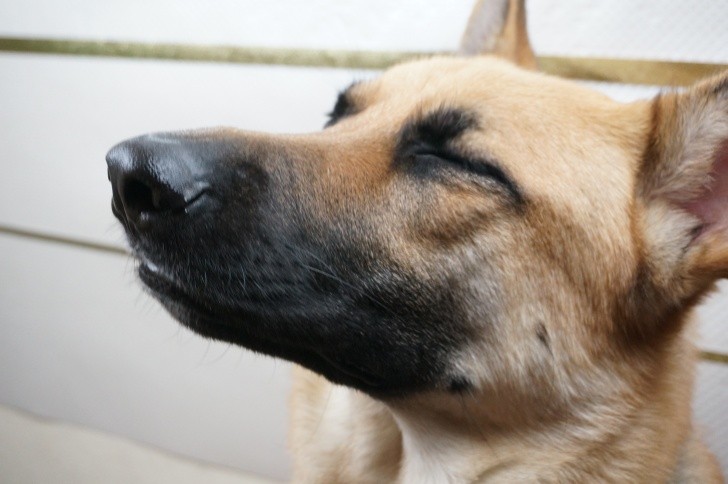 Bonus – Copper is a Spring 2014 makeup trend, and gold is always beautiful, so if you invest in these colors they will be put to good use!
Well, that's it for now! What are your favorite events in the winter olympics? Am I missing anything good?