It snowed in Dallas a few days ago. Umm what?…I know haha, what did I tell you about Texas weather, it's fickle! Alex and I went to workout in the morning and had to run a few errands straight after. Got me thinking…when I have errands to run and don't have time to go home and shower (come on, you do it too), I have a few easy ways to fake looking put together. Great for post gym days or lazy days, these tips work with workout cloths,  jeans and a tee or whatever other casual get up you want to dress up.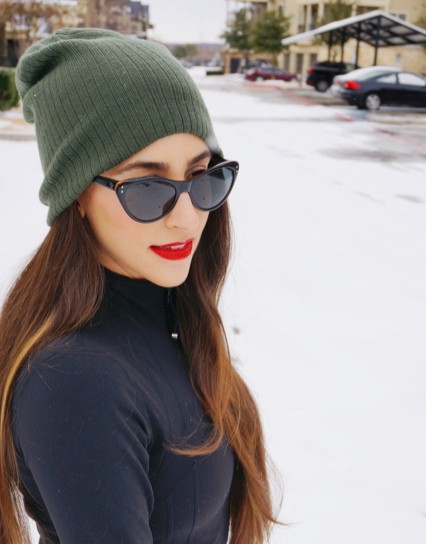 Here are a few things that will help you step your game up with minimal effort.
Lipstick – throw on some lipstick and you will automatically give you a pop. I went with red because I was feeling spicy, but any lipstick will work.
Sunglasses – who cares if you have no make up on! Put some sunnies on and you look more put together.
Hat – a beanie can hide your gym hair like a champ.
Scarf – warm, cozy and gives your outfit a little somethin somethin.
I hope these quick tricks help you look and feel fly with minimal effort. Do you have any tips you like to fake looking put together?