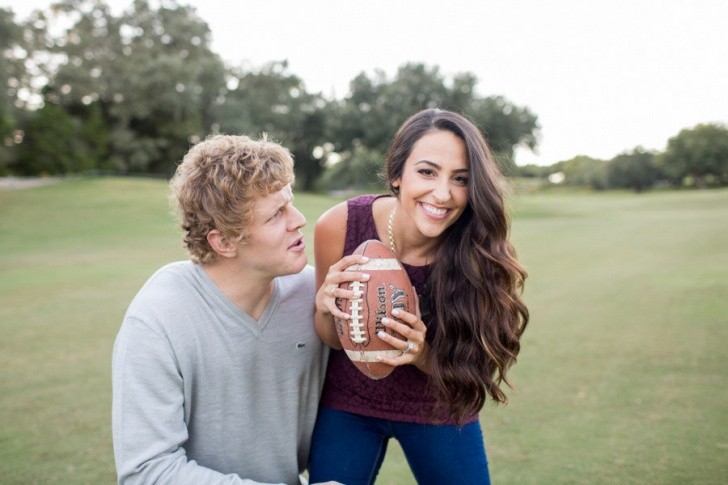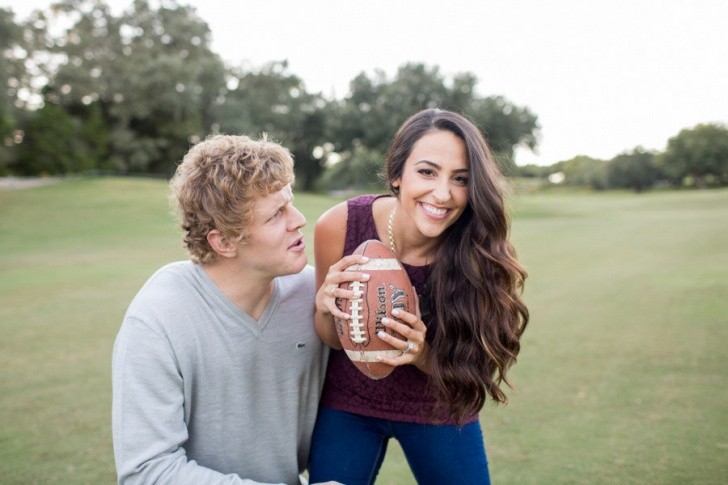 Super Bowl Sunday is right around the corner, but if you have a Dad, Brother, Boyfriend, Hubby or know any males at all, then I'm sure you already know this! Growing up with a Notre Dame grad (and major fan) for a Dad and now being engaged to a guy who's life revolves around football, means that I've picked up a few things along the way :). So, I am speaking from experience when I say that if you understand the game, it's much more fun to watch! I teamed up with my hubby to be and translated the basics.
Alright babes, ready to learn?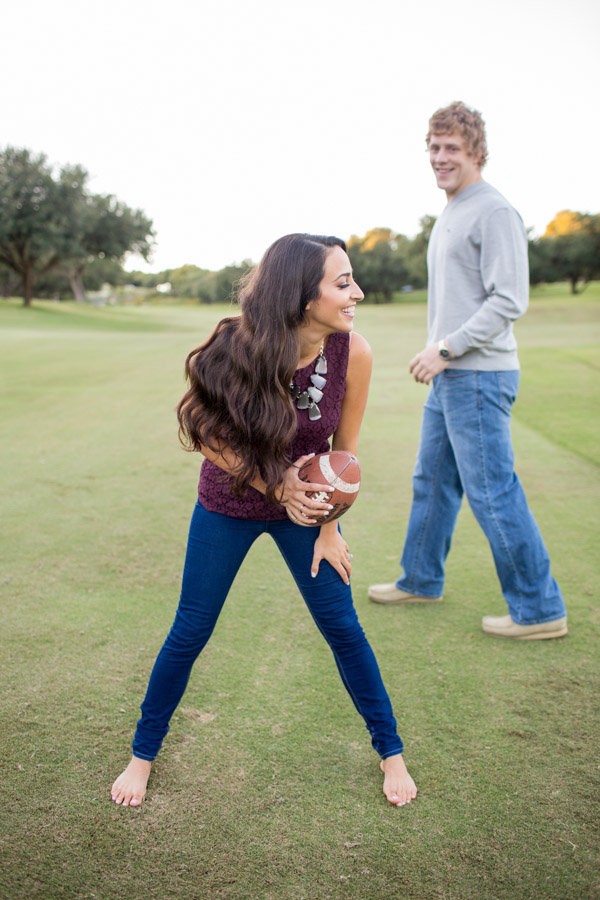 The Basics
First things first  – Who the heck is playing? The Denver Broncos VS. the Seattle Seahawks
Basically, its going to be a game between the best offense in the league (the Broncos) VS. the best defense (the Seahawks) – so it should be a good game!
Teams colors for all of your fashion needs :
Denver = Navy + orange.
Seattle = Navy + lime green.
Number of people on the field :
11 on each side, 22 total
Understanding the point system :
Touchdown

– Passing or running the ball into the endzone (6 points). After a touchdown the team chooses between two things, an

extra point

( kick for 1 point) or a

2 point conversion

(2 points).

Field goal

– kick that can be from anywhere on the field and is worth 3 points.
Key players :
Broncos

: 

Payton Manning (QB #18),

Eric Decker (wide receiver #87)
Knowshon Moreno (running back #27)

Seahawks

: Russell Wilson (QB #3)
Marshawn Lynch (aka "beast mode"- clearly an Alex contribution, running back #24)
Richard Sherman (cornerback #25)
Defense -Just like it sounds… they defend!
Offense – Scores the points.
Special teams – Changing possession of the ball.
Penalties- 
Off sides – When someone on the offense starts too early (before the snap). Opps…whats a snap? – hiking the football which signifies the start of the play!
Holding – Offense can't garb onto the defensive players.
Pass interference – When the ball is in the air you can't push or move the other person out of the way.
What is a "down"? – The team has 4 tries to get 10 yards. If they get the 10 yards, they can keep going and have a fresh start – they get 4 more downs. If they don't then they punt or kick a field goal.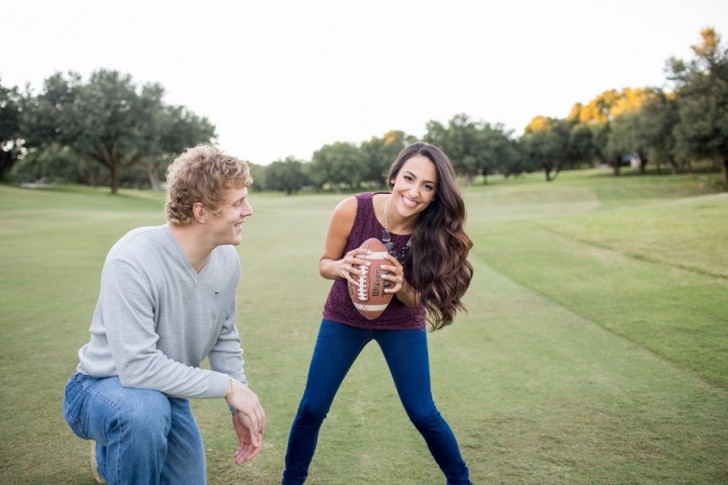 "Football food" Suggestions –
You know what they say… when in Rome! Or in this case, when watching the Super Bowl? Do it like tailgaters do.
If you watching it with some girlfriends, grab some strawberries and wine and enjoy! If not, here are some suggestions for easy to bring game food
Chips + Queso – As a proud Texan, I definitely enjoy my fair share of queso. Here is a link to an easy recipe you can try using Velvetta, but there are tons of different recipes out there (with meat, without etc.) so check it out and see what appeals to you!
Chips + Salsa – Easy to share and delicious.
Veggies + Dip – This is a healthier option that is also very yummy. You can get your own veggies and chop them all up, or just pick up one of those pre-made plates with the dip in the middle! Depends how much time you have.
Popcorn – Because who doesn't love popcorn?
7 Layer Dip – YUM. Beans, guacamole, lettuce, cheese…  7 layers of goodness, you get the idea
Hamburgers – If you're feeling a little more hardcore, fire up the grill and throw a couple burger on.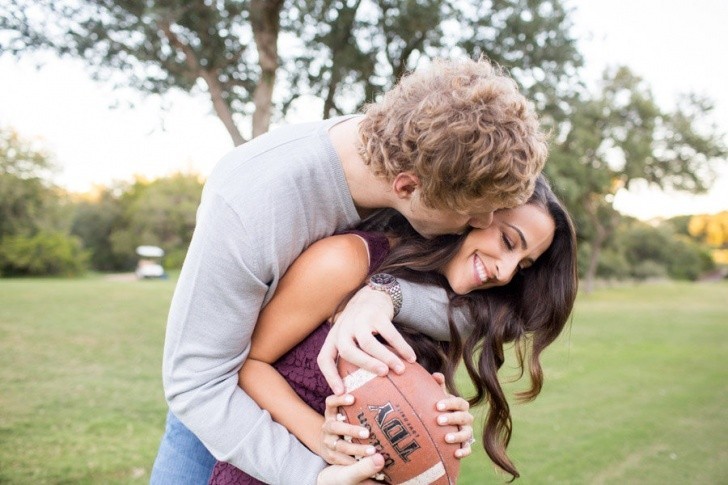 Hopefully this arms you with a little knowledge of the basics and helps you enjoy the day! Who are you rooting for? Any good Super Bowl plans?
Xo. Courtney