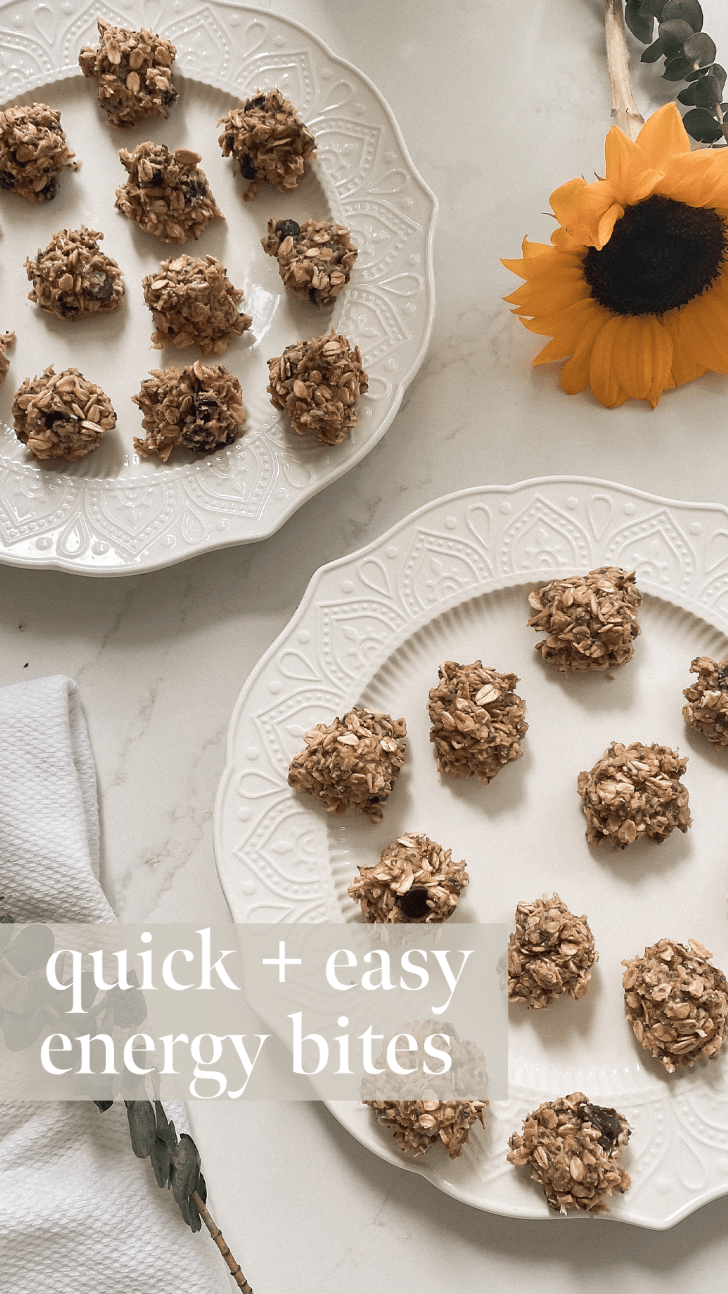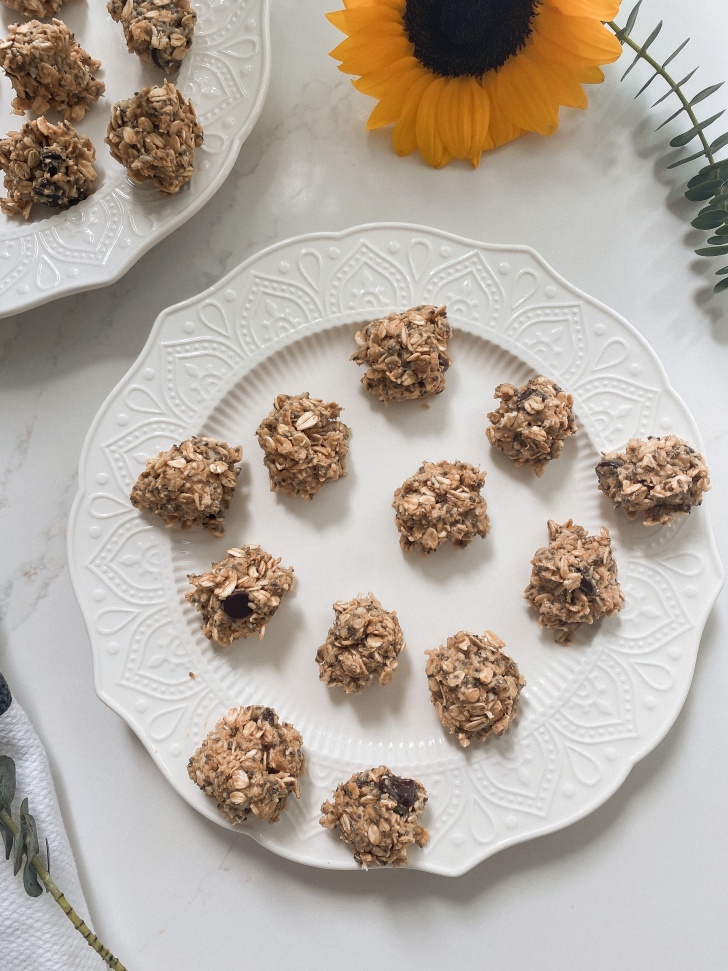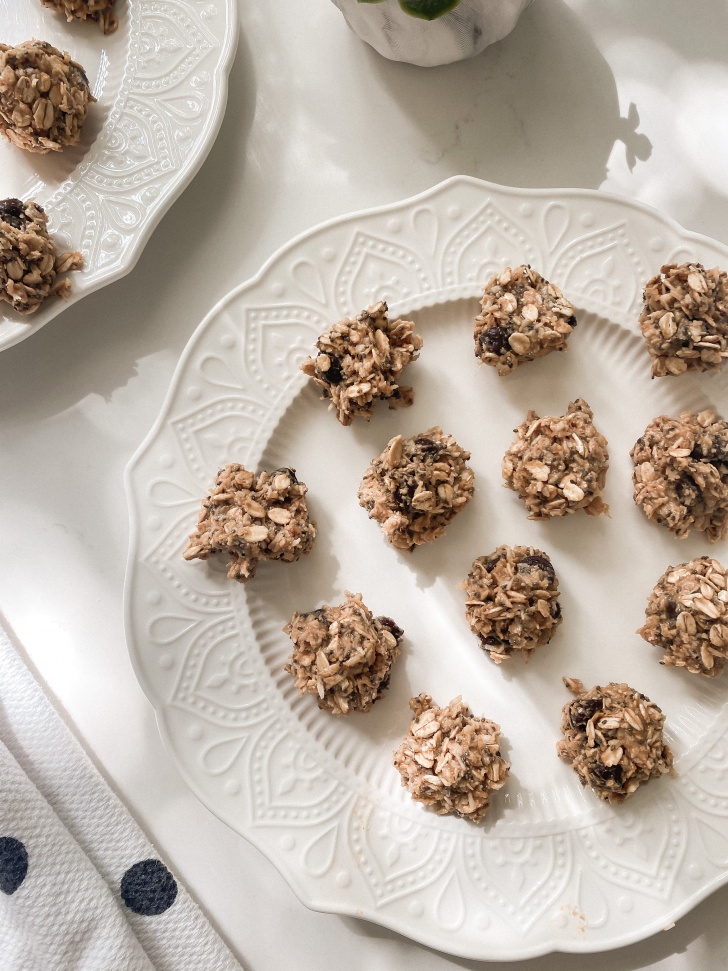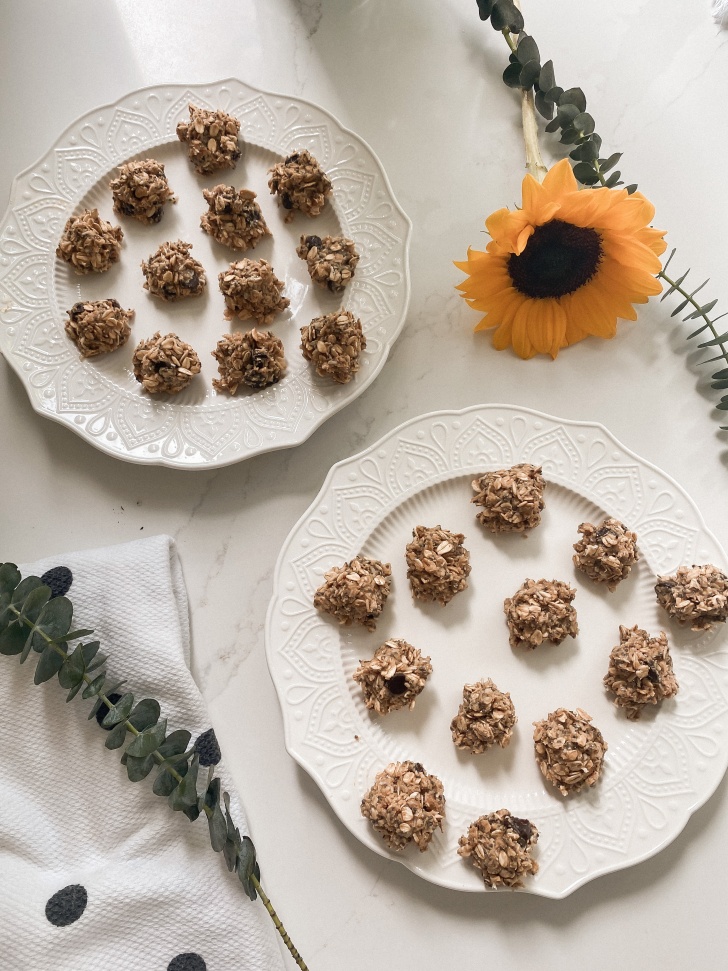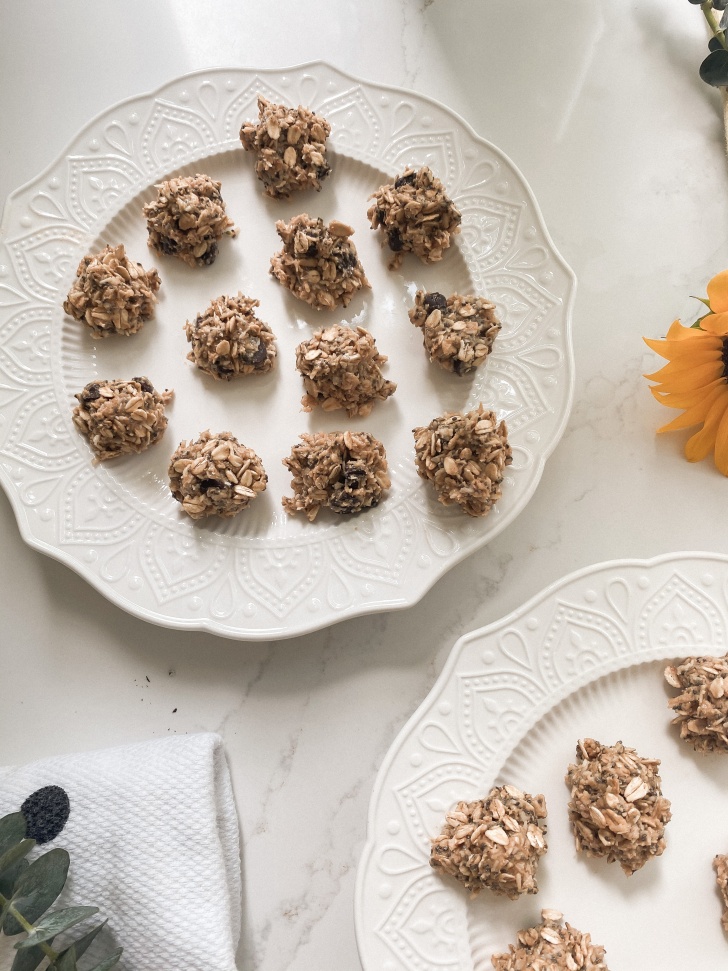 I've seen these delicious little energy bites all over Pinterest and have had them a few times, and we are totally hooked! I love them in the AM or for a little afternoon pick-me-up. They're crazy easy to make (Kins helps me mix the ingredients) and healthy but still make you feel like you're eating a treat. I shared them a few times on my IG story and figured it was about time they made courtneyshields.com. So, here they are…super easy to make and saved for you to reference!
Warning, you will NOT be able to stop eating these lol.
What You'll Need.
1 cup of oats
1 cup of shredded coconut
½ cup of peanut butter
⅓ cup of honey
⅓ cup of chocolate chips
½ – ⅓ cup of chia seeds
mix all ingredients
form balls (this made about 28 balls for me)
Pop into the fridge + enjoy!