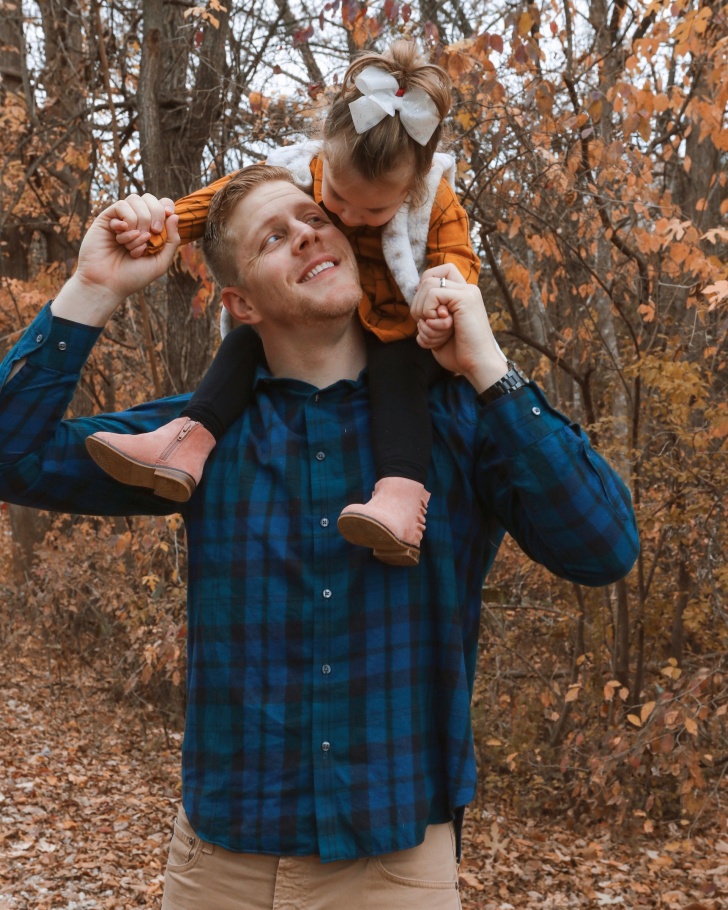 Happy Turkey Day, ladies! I know it may be a tad late (sorry Courtney!), but I am coming at you all with my annual Men's Gift Guide.  As you all know, nothing bores me more than, socks, wallet, shaving gear, whiskey, yadda yadda yadda, so per usual I tried to come up with some unique ideas for you all this year.  *I do like socks though*
Chef.
First up is something I knew northing about.  The Anova precision cooker uses sous vide cooking techniques. What the hell is that? Great question because I had no idea either.  On a very watered down level (*Dad Joke*) this product from anova is clipped onto the side of a pot of water.  You then place the item you want to cook to the pot as well.  The cooker syncs up with an app on your phone and you designate exactly how you want it to turn out.  The precision cooker then circulates and heats the water at the exact temperature and time needed to get you that perfect result. For example, I want to cook a steak medium rare.  I set the specifications to my phone and cooker and then leave it alone.   After the recommended time the steak comes out exactly how I wanted at which point I can drop it in a hot skillet or grill to get a quick sear on the outside.  Pretty freaking cool!
Have someone looking to get into growing his or her own food but not ready to do the full gardening experience yet?  Maybe you just want some fresh herbs around the house? This is the best way to get started.  Super easy setup, low maintenance, and a nice warranty.  Did I mention its on sale?
I love me some cherries, especially on those hot summer days when everyone is outside around the pool.  However, when the weather gets colder and you're having a more polite get together, this is the coolest little conversation piece that also keeps people from getting self conscious about spitting cherry pits all over your kitchen.  Courtney and I went to a friend's house and they put this out and I found myself thinking, "man, this is so simple, yet sooooooo necessary!" I realized I was eating way more cherries than I should only because punching the pits out was so satisfying.  Bonus-easy for kids to enjoy cherries safely!
The Outdoorsman.
So what if I told you I can get you a fire producing lightweight phone charger for your wilderness adventures? Most outdoorsmen would say hell yes after I said, "fire producing". This is a unique product that acts both as a campfire and a phone charger.  It packs up tight as well. There's no need for gas canisters and simply utilizes the loose sticks around you.
Small but powerful.  The Lifestraw filters bacteria, parasites, and microplastics to product over 1,000 gallons of drinkable water before it needs to be repurchased.  Perfect for anyone who is outside in the wilderness a lot!
College Student.
I don't know about most of you, but I went to college pretty far away from home (869 miles to be exact). It would by lying if I said I didn't get at least a little homesick and it was always nice to have things around that reminded me of home. Even as I've gotten older and now live in Texas (1,136 miles from home), I still open any care package with open arms.  I thought this candle was such a cool idea.  Each state has a different scent to reflect that region of the country.  If you have anyone who is far from home, this could be a cool reminder of where they came from when they get a little homesick.
This is one of my younger brother's contributions.  Courtney has actually been taking it because it is a unisex scent so I've had to start sticking in the higher up drawers so she can't reach it (sorry hunnie).  It has a faint scent of toasted marshmallows and I am pretty into it.  Replica Cologne comes in a decent sized bottle so even if I put it on every single day, it'll still last me quite a while.
Okay so this gift may be a little on the funnier side of Christmas, but still somewhat useful.  It provides a target to shoot at while those messy boys (not just toddlers) are doing their business.  There is a little science to this for those of you who aren't grossed out.  I was reading a book about the power of habits and in the Amsterdam airport they placed stickers of flies in the urinal, which was meant to be an aiming point for male travelers and it actually cut down on bathroom cleaning costs by 8%. Boys and targets…am I right?
Young Dad.
I may be in the minority here, but I have a problem.  A snoozing problem.  Courtney must get on me 3 or 4 times a week because I am one of those people who is constantly snoozing their alarm. It's a bad habit that I'm trying to break so I just got this in yesterday.  It is a wearable alarm clock that gives me a little shock in the morning to get out of bed.  No more loud alarms and no more snoozing.  Courtney will be very excited. 
We bought one of these for Kinsley's second birthday thinking it would be a really cute way to photo the event.  We did not anticipate how fun it was to actually use.  I think we have run through 4 or 5 different sets of film so far and have a mountain of pictures in our kitchen.  It pretty much stays there so we can capture a moment quickly. Courtney also put it on her gift guide and then launched hers before me (convenient…).  I would advise to take care loading the film properly. The first set of film I put in the camera only printed blanks and it was because I touched a portion of the cartridge I wasn't supposed to.
I've always been the kind of guy who doesn't let his drink get cold…until Kinsley.  Now that I have to stop what I'm doing to entertain a 2 year old, I have develop a habit of setting my drink down and forgetting where I put it.  That's where this bad boy comes in handy.  Nothing is worse than when I remember I have an ice cold Coke waiting for me only to return to a warm sodie pop.  Not anymore! 
The Catch Alls.
Bonobos has quickly become one of my favorite brands.  I am always happy to get one of their articles of clothing because they typically have a wide variety of cuts and designs and every piece is an upgrade to my wardrobe.  If you aren't ready do dive in on the pants yet, I suggest one of their button downs to get your feet wet. 
I wrote about this product in another gift guide (maybe last year?) and I continue to talk about it frequently. The Ullo filter/aerator is designed to pull the sulfates out of wine.  The sulfites are used to help preserve the wine, but also theyre what gives you the crazy hangover.  I've A and B'd the filtering process before and after and I must say there is a DISTINCT taste difference.  It makes a $15 bottle taste like as $40 bottle.  Whenever someone brings up that they don't have a good gift for someone I tend to push them towards an Ullo.  Each filter is good for one bottle, but it comes with a few to start.
I know Courtney has about 5 of these so they're all around the house.  I've always been more of cup with ice kind of guy, but I've found myself grabbing these from the cupboard more and more, especially when I travel.  Being the penny pincher in the relationship isn't and easy role (but someone has to do it) so when I'm in the airport, its pretty hard for me to justify paying $3.50 for a water bottle. This has become a travel must for me in my backpack so I can just use it at the watering stations sprinkled around the airport. Cutting down on plastic usage is a big topic right now as well so I keep a bigger one in my truck for day-to-day driving!
I have recently been reevaluating my shoe game. I realized I no longer can get away with one nice pair of shoes as a catch all for those tweener moments when sneakers are completely unacceptable and dress shoes are too over the top. Clarks has some fantastic options for anyone looking to build their show game up.  Here are some I recommend but they have a lot of great options.
Stocking Stuffers.
Uhhhh, Yes please! Anyone who grew up with super soakers as a kid…just buy this.
This is a cool little gadget.  No longer are you rushing to use superglue to try and do those little delicate repairs before the glue hardens.  This liquid solvent bonds only after UV light is applied.  It is then waterproof, heat proof and can be sanded down if there are some rough edges.  Put in my stocking now!
I have been getting on Courtney's brother for roughly 2 years about his movie education.  Each holiday we sit down and watch at least 1 movie I feel like he should have seen by now.  This is a cool little gift idea for those who are a bit behind.  The movies on the poster are considered to be 100 of the most influential movies ever!
The Pipe Dream.
By far the hottest sneaker release of Christmas.  If you want to prove you are the best Santa out there, here is your shot.  The release is mid December so mark you calendar.  They'll likely be sold out right away so stay up and hit refresh on that browser until you're in! These are the type of shoes people wait days in line for so good luck and happy hunting.  (12/14/2019 9:00am CST)