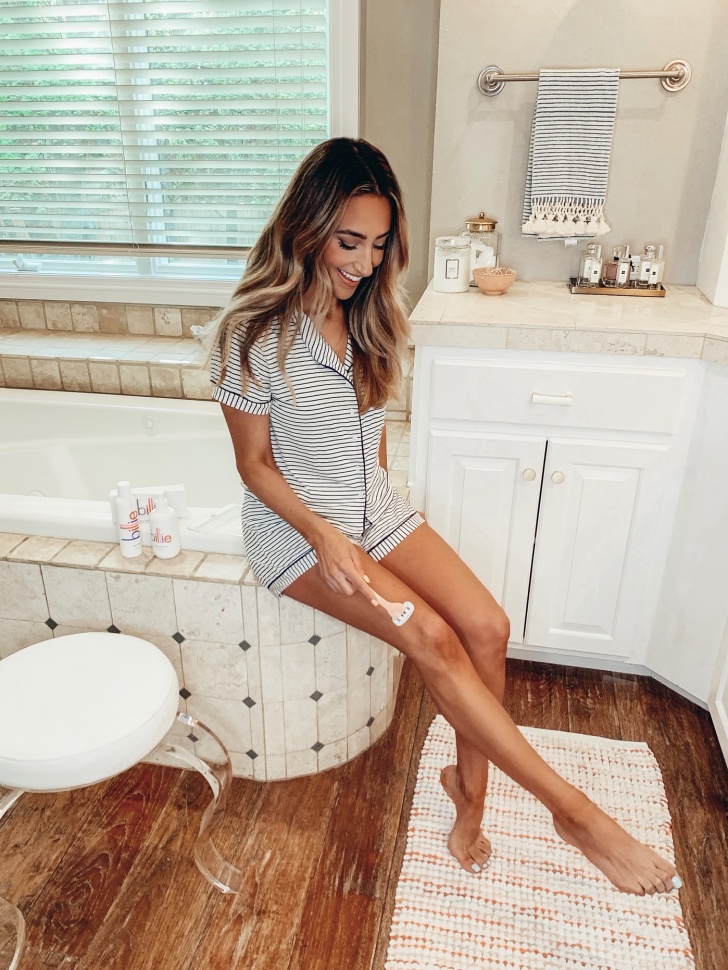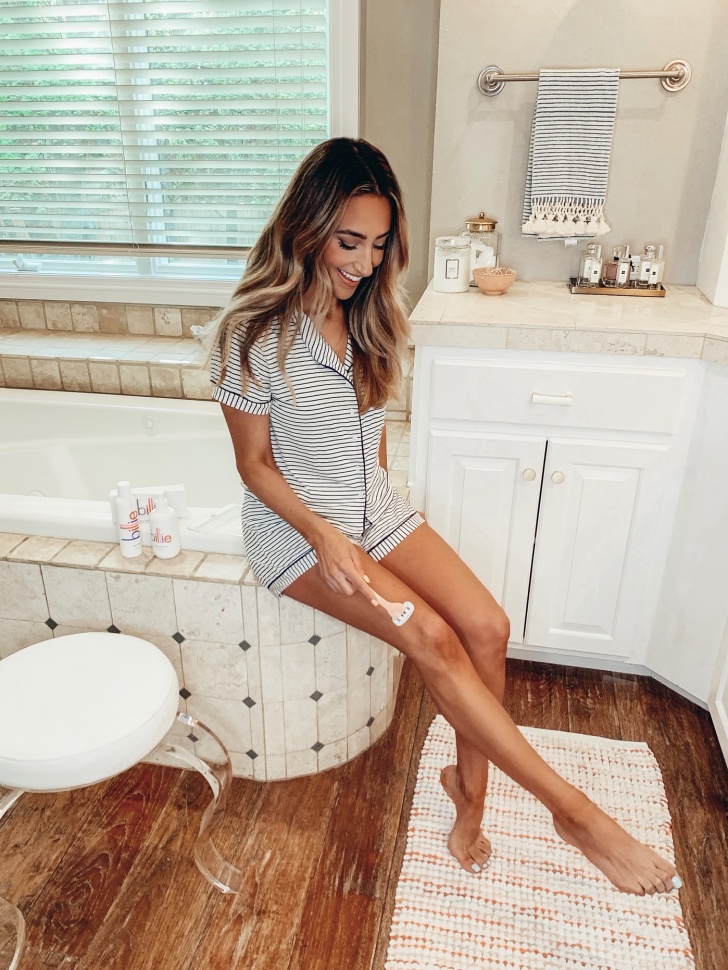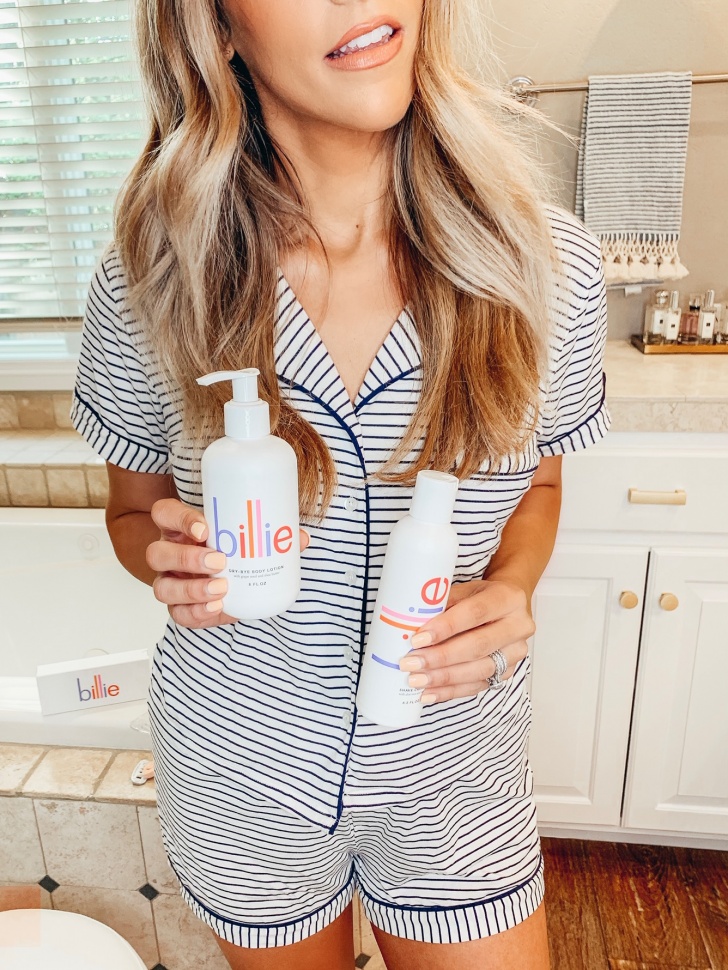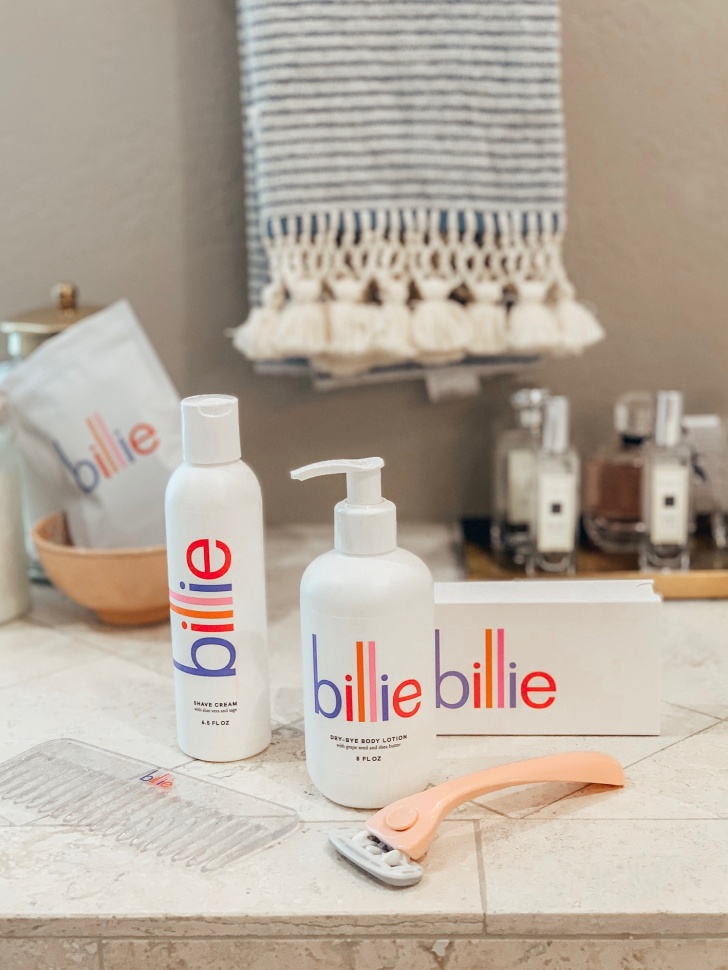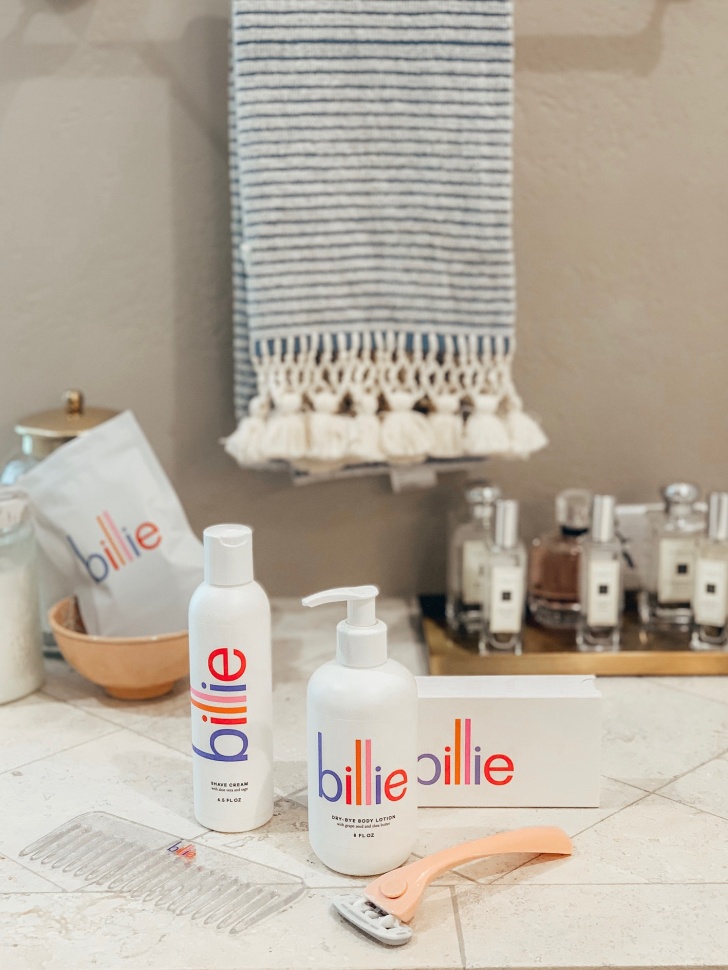 Alex and I love to take our weekend family outings to Target. We load Kins up and head out pretty early to beat the crowds, then usually stop for lunch after. A few weekends ago, I knew I needed to restock on the all essentials. I always tend to run out of everything at once. As I threw a pack of $18.99 razors into the cart, I realized how much I hate spending money on razors. Does anyone else have that one thing they just can't stand to spend money on? Alex and I had a 10 minute convo ranting about how expensive they were (especially for someone like me who has to shave daily). I knew I needed to find something better, enter: Billie. A shaving company for women, by women and lately my saving grace.
I always keep you guys up on my newest finds and this is one I wish I would have known about sooner!
If you're new to Billie like I was, here's the rundown.
Have you all heard about the pink tax? It's the extra amount that women are charged for female specific products compared to gender neutral or men specific products. Totally crazy, right? And also totally explains why a pack of razor heads are $18.99 elsewhere. Billie is a subscription razor company made just for women. No pink tax, just really good products for a fraction of the cost. I recently received my starter kit as well as the shaving cream and lotion and have been using them on the daily. Y'all, these products are so luxurious and the packaging adds the cutest pop of pink to the bathroom (sorry, Alex!). After using the razor for a few days, I've noticed how smooth my legs are and nick free! My skin is a little sensitive and my hair grows super fast, so when it comes shaving, I tend to get some razor burn here and there but haven't noticed any razor burn from the first few uses.
WAY better prices? The connivence of it arriving to my doorstep with free delivery? AND the cutest packaging? Needless to say, I'm hooked.
You can start by clicking here. It walks you through the whole process and it's way cute. You start by picking your razor color, then how many times a week you shave. This helps Billie knows how often you'll need new razors. I chose the "shave daily" option since my hair grows so fast (insert eye-roll), so they're sending my package monthly! Then, you can check any add-ons you may want – the shaving cream and lotion are both great and also really affordable. I love how customizable everything is! Even with the shaving daily option picked, it's only $9 a month! YES, you read that right, $9 and month and razors will be delivered (free of delivery) to your doorstep. Amazing right?!
I hope you guys enjoy my newest discovery as much as I have!
Thank you Billie for sponsoring this post. As always, all opinions are my own.