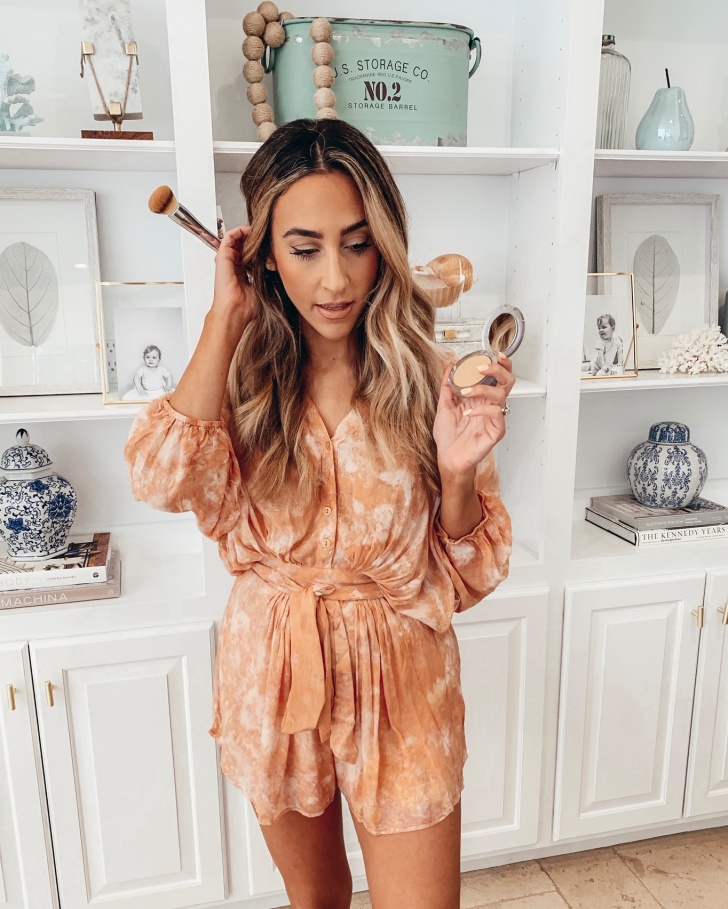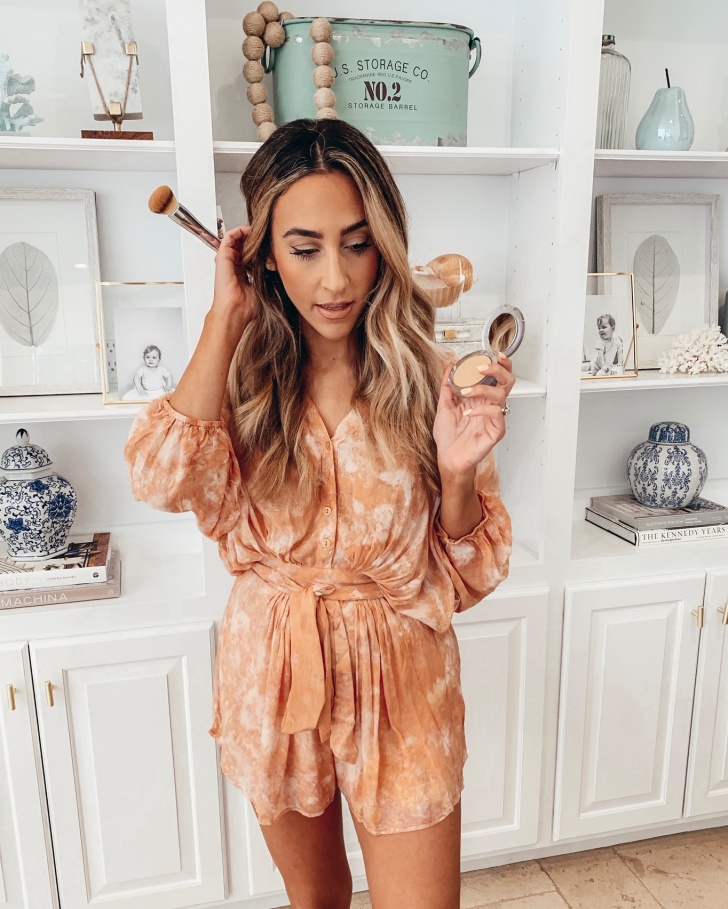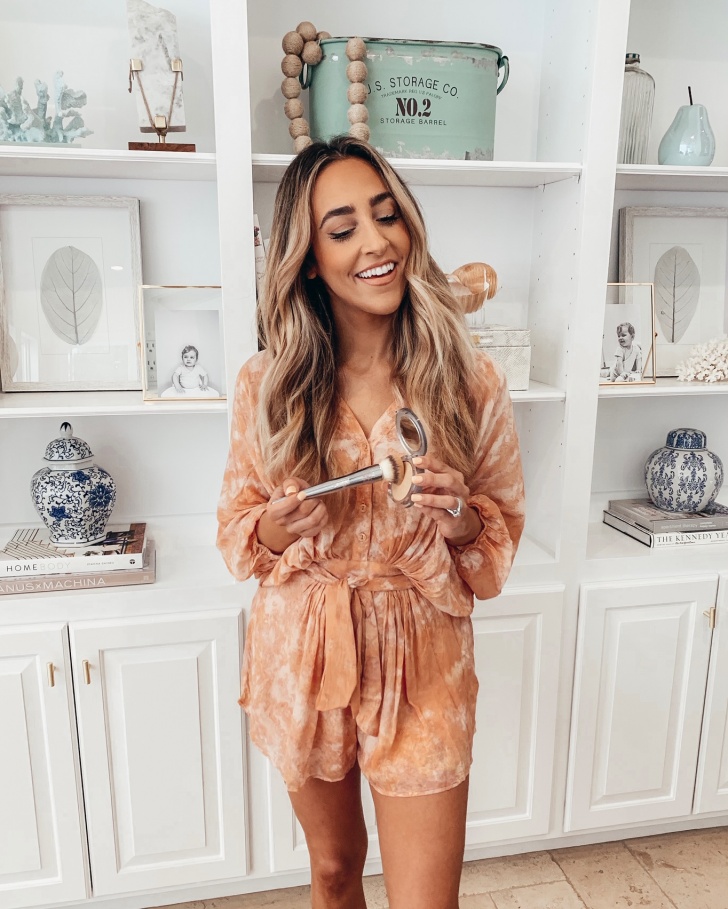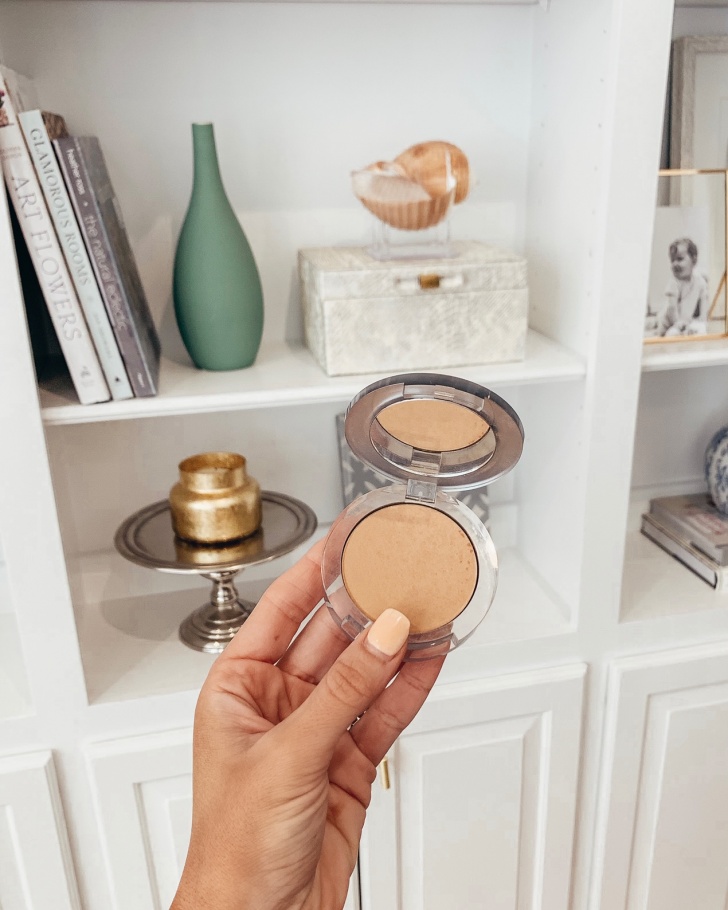 One of my favorite beauty sales of the year, Ulta's 21 Days of Beauty, is here and in full-swing! Every year, Ulta has 21 glorious days packed with the best beauty sales. Last week my favorite eyelash primer of all-time went on sale (you guys sold it out FAST!) and today is another great day!
Today's must snag items?
This powder has been a favorite of mine for a while now and it's on crazy sale today for $14.75. It has the best reviews (you can read a few here!) and is great solo on light, weekend makeup kind of days or on top of my favorite CC+ cream to add a little extra coverage and beautiful velvety finish. The combo of CC+ and this powder (I use shade light tan) is a total dream. I like to apply it with this brush because it's soft but dense, so it applies the powder perfectly. I've been getting lots of skin compliments lately and this has been my daily go-to.
This stuff is a recent find and I don't know where it's been for so long! Smashbox is known for their primers, so I'm not surprised that this is a hit. Basically it's exactly what the name says, it's a hybrid of a primer and a moisturizer. Perfect for the girl on the go! It's super thin but ultra-hydrating and helps makeup stay in place.
Speaking of new face products, I am so excited to share a recent find with you guys! Morphe Glamabronze Face & Body Bronzer, it's not part of today's sale but it's so crazy affordable as is that I had to share. If you've been following for a while, you may know that my list of favorite bronzers are on the pricey side (Tom Ford, Hourglass, Hula and Becca), so recently I made it my mission to find an amazing bronzer at a fraction of the price. Since we are officially in spring, I wanted something that was going to add warmth to my skin and blend like a high-end bronzer. Basically I wanted a unicorn of a product – a champagne bronzer on a beer budget if you will and I am so excited to say that I found a winner! For the past month I have been using the Morphe "Megastar" bronzer on repeat and seriously loving it. It's also huge and even though I've been dipping in to it with a heavy hand, it looks brand new. Per usual with my bronzer de jour, I'm also using it in the crease of my eye with my lazy girl eyeshadow hack.
Note – If you are a different skin-tone than I am, the Morphe bronzer also comes in two other colors! If you are more fair, try this Physicians Formula Butter Bronzer. It's super creamy, smells like heaven and blends really well. This is a great fall/winter option for my skin, but I wanted something with more color and warmth like I said!
While your cart is full, if you need a few more recommendations/Ulta must-haves that aren't included in the sale, I highly suggest the following…
What are some of your Ulta must haves?
Thank you to Ulta for collaborating with me on this post. All opinion are of course my own.