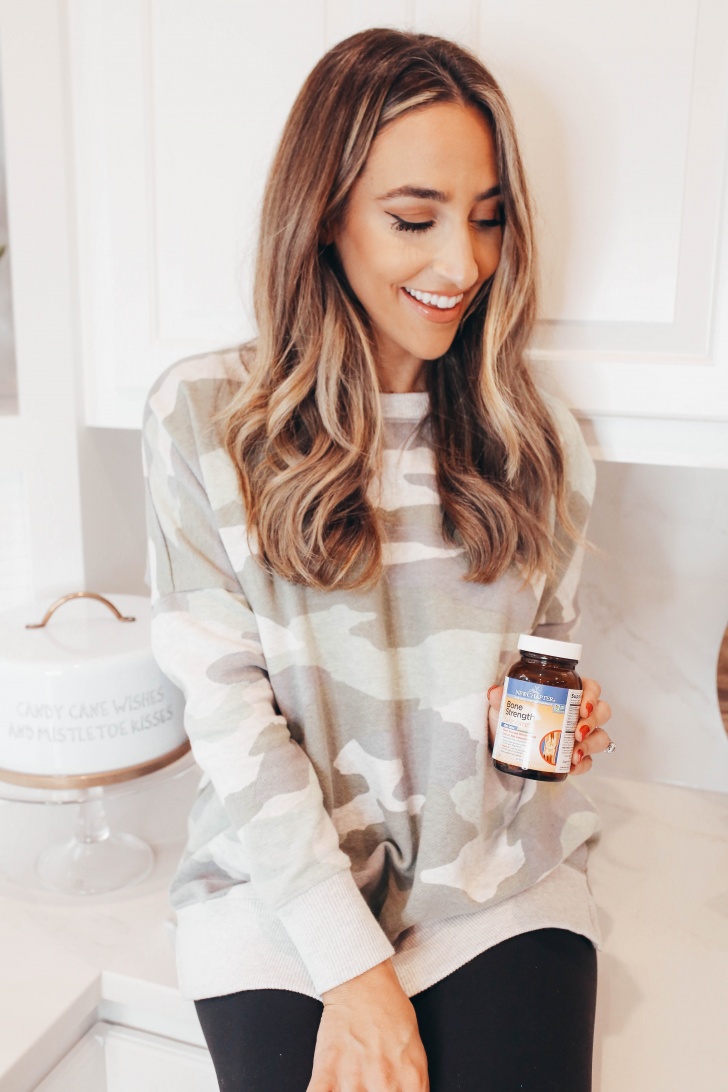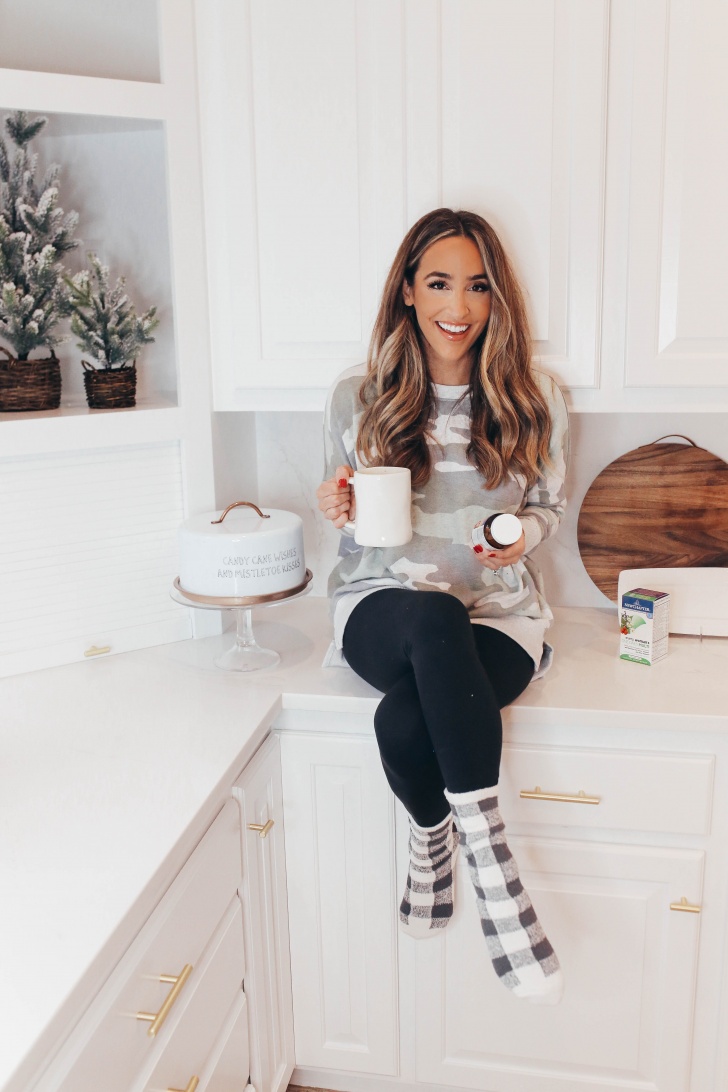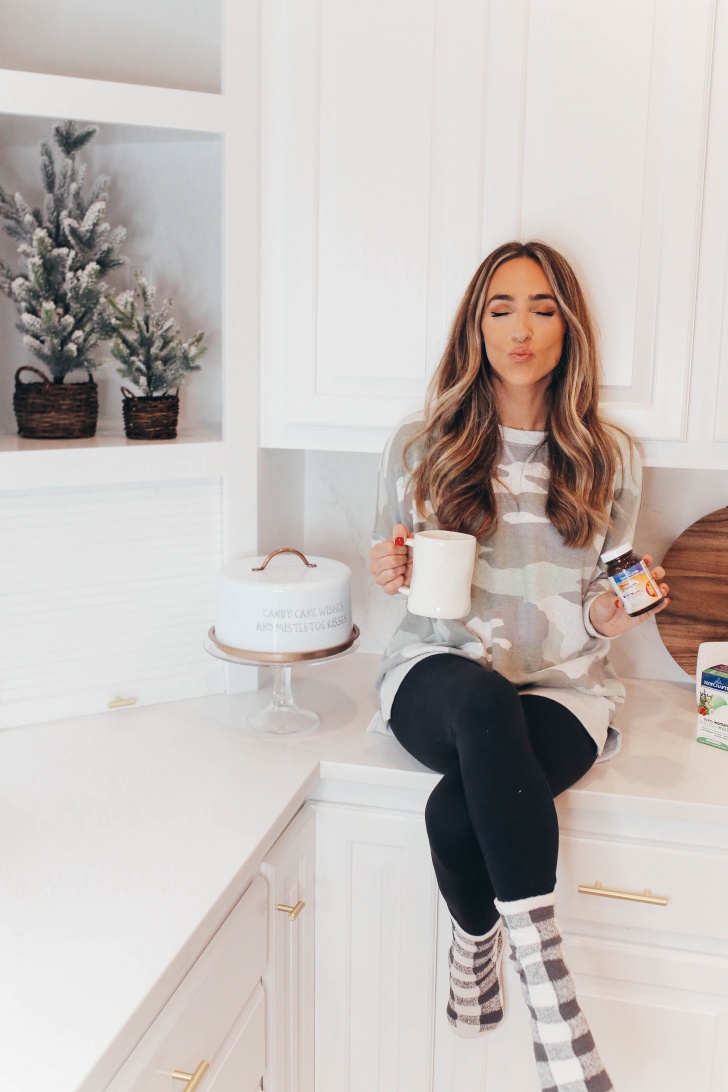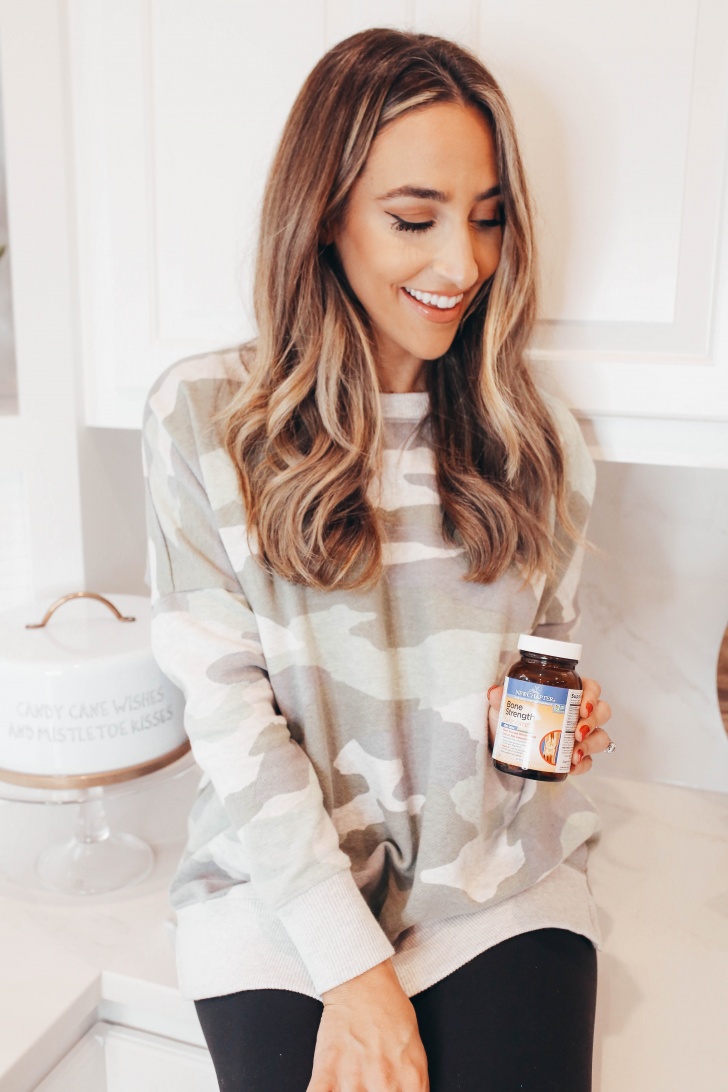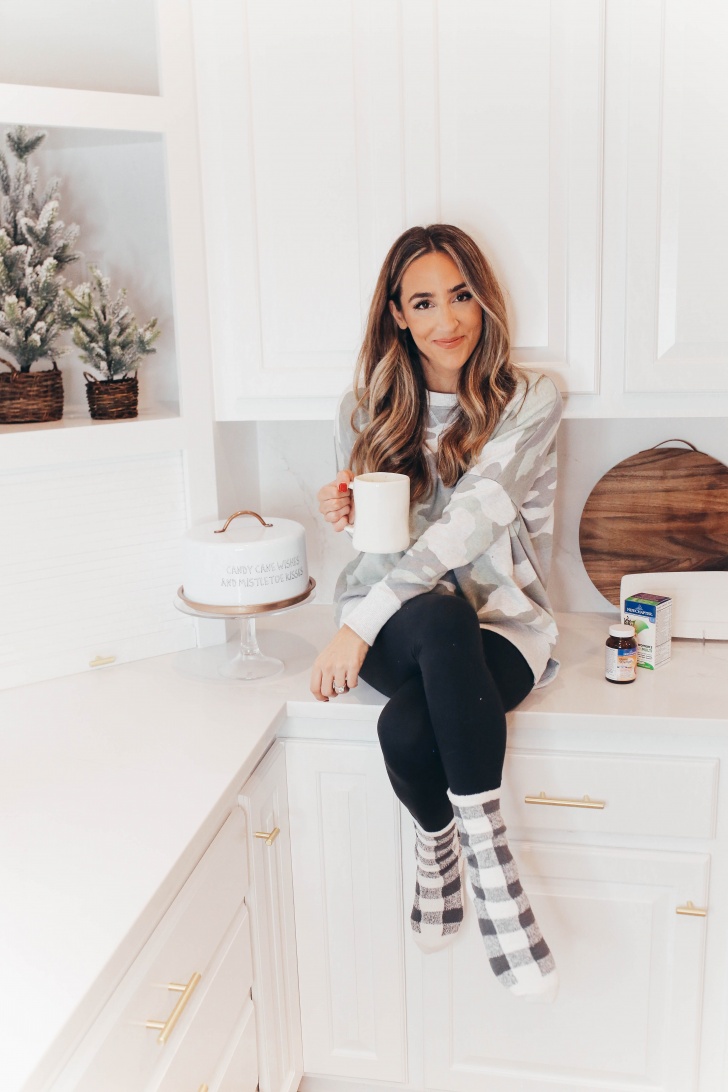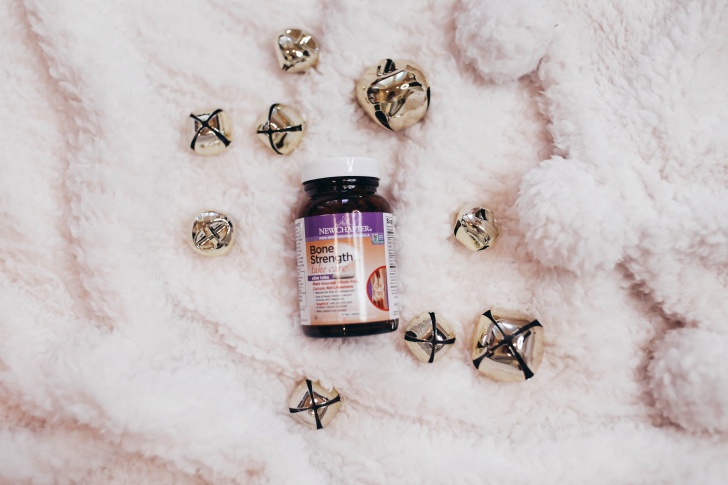 Ever since I shared my Amped up Morning Routine last weekend, I've had a bunch of questions about other vitamins and if I take anything else. So today, I thought it would be fun to take a healthy deep dive into another vitamin in my routine, the New Chapter Bone Strength Take Care tablets.
Osteoporosis runs in my family and while I'm definitely young, I'm all for doing preventative things to *stay* healthy. Working out, anti-aging skincare and in this taking case, bone strength. Adding a calcium supplement into my routine young is important to me to help reduce the risk of osteoporosis (+ adequate calcium throughout life, as part as a well balanced diet, may reduce the risk of osteoporosis – that's the goal!).
A lot of calcium supplements are made from chalk or limestone, these simple rock-based calcium supplements lack many other bone support nutrients we really need. Much like the Women's One a Day by New Chapter I shared a few days ago, the bone strength supplement is 100% vegetarian and plant sourced.  New Chapter uses sustainably sourced Red Marine Algae, vitamin D3, and vitamin K2 which carries the calcium to your bones exactly where needed. This supplement has so many great benefits beyond bone health, it also supports joint and heart health. I feel like we tend to forget to take care of our bodies while we're young and healthy but starting preventative measures at a young age makes all the difference!
To simplify all the technical terms, after doing a lot of research and reading up on which brands are the best, New Chapter is where it's at.
Thank you to Amazon and New Chapter for sponsoring this post. As always, all opinions are my own.