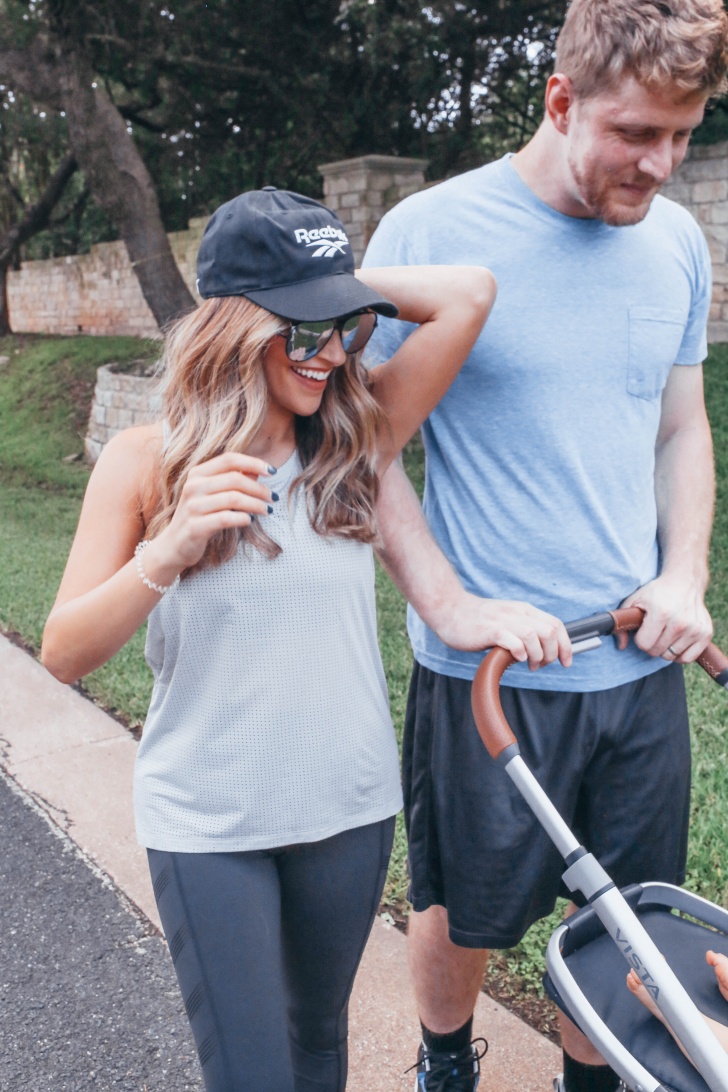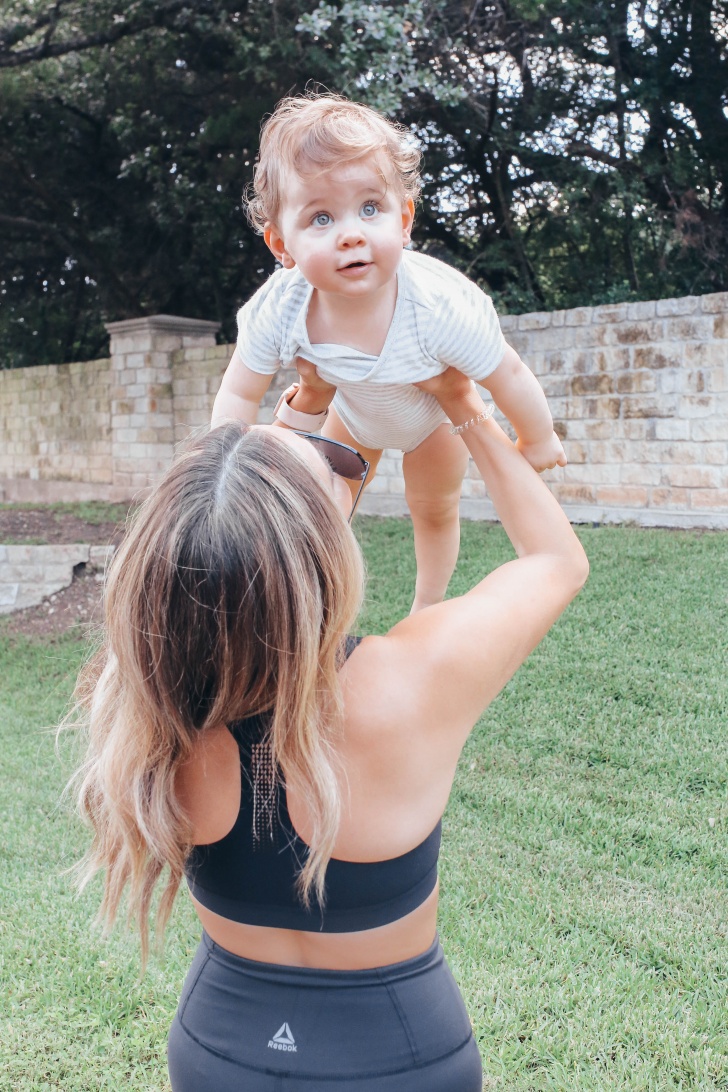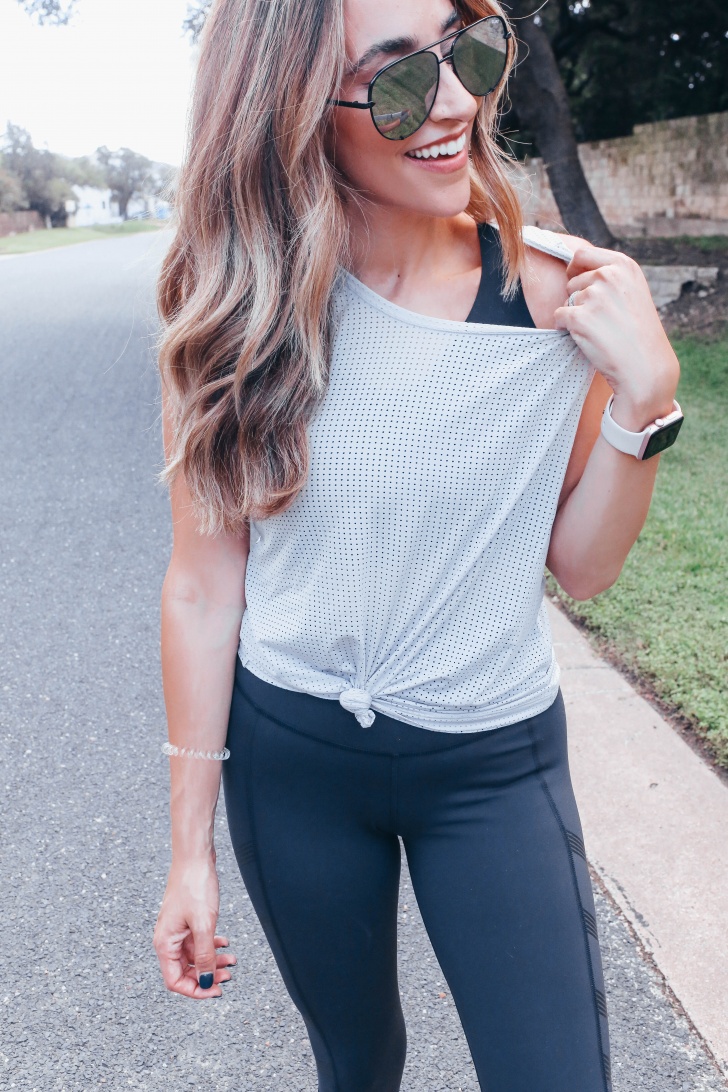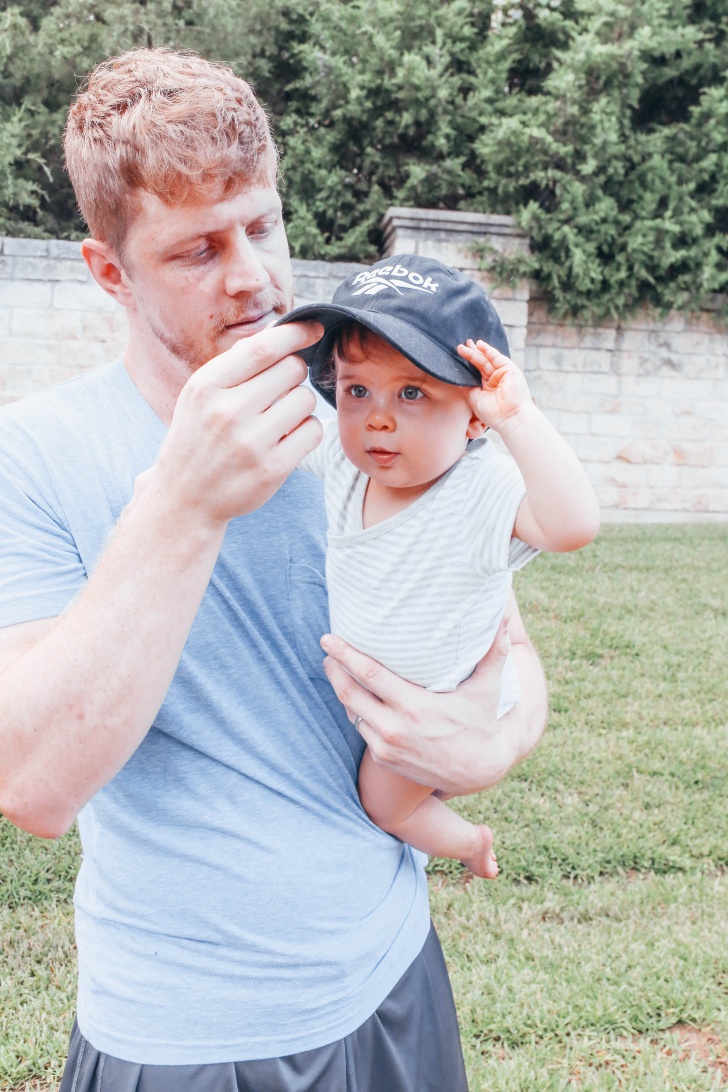 I have been on the hunt for the perfect sports bra for years. One that will support the girls (ya feel?), but also cute and not granny looking. Most of the ones that I've tried that are supposed to be supportive are just thick and matronly (keeping it real) looking but don't actually offer any more support.
As we were moving, I realized that I live in my loungewear and workout clothes, so I thought it was about time to invest in a few new things. I was on the hunt for pieces that were both functional and cute. I added a few Reebok keepers to my wardrobe and have been so pleasantly surprised by everything! This sports bra especially has been SUCH a game changer. It's everything I look for in a sports bra and has quickly become my favorite! I don't know what kind of magical Reebok technology is in this thing, but it's legit.  It holds everything in place, which means I'm not having to constantly adjust during my workout. I've worn it on stroller walks, jogs, and during my high intensity circuits (think burpees, jumping jacks etc.), it's been great for everything.
I also fell in love with these sneakers via Reebok. Not only are they really cute, but they are super comfortable!  A few other things I grabbed: this hat, I love a good hat for days when I don't want to do my hair), these leggings and this ultra soft hoodie! Another favorite was this tank – it's breathable and long, making it perfect for leggings!

Thank you to Reebok for sponsoring this post, as always, all opinions are my own.