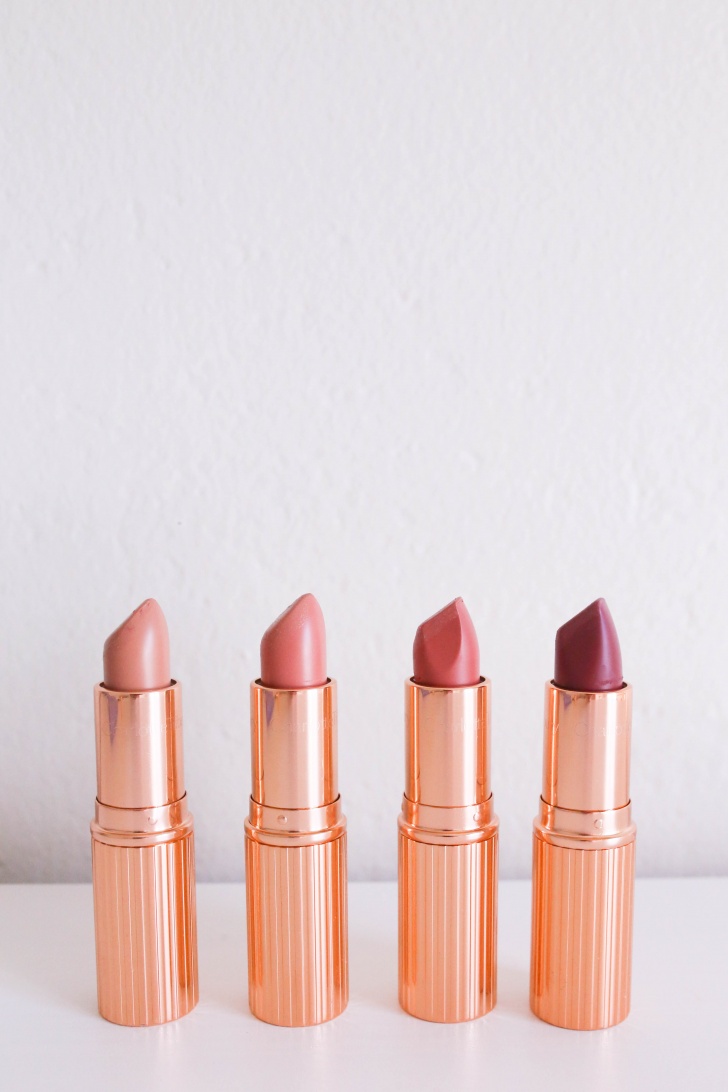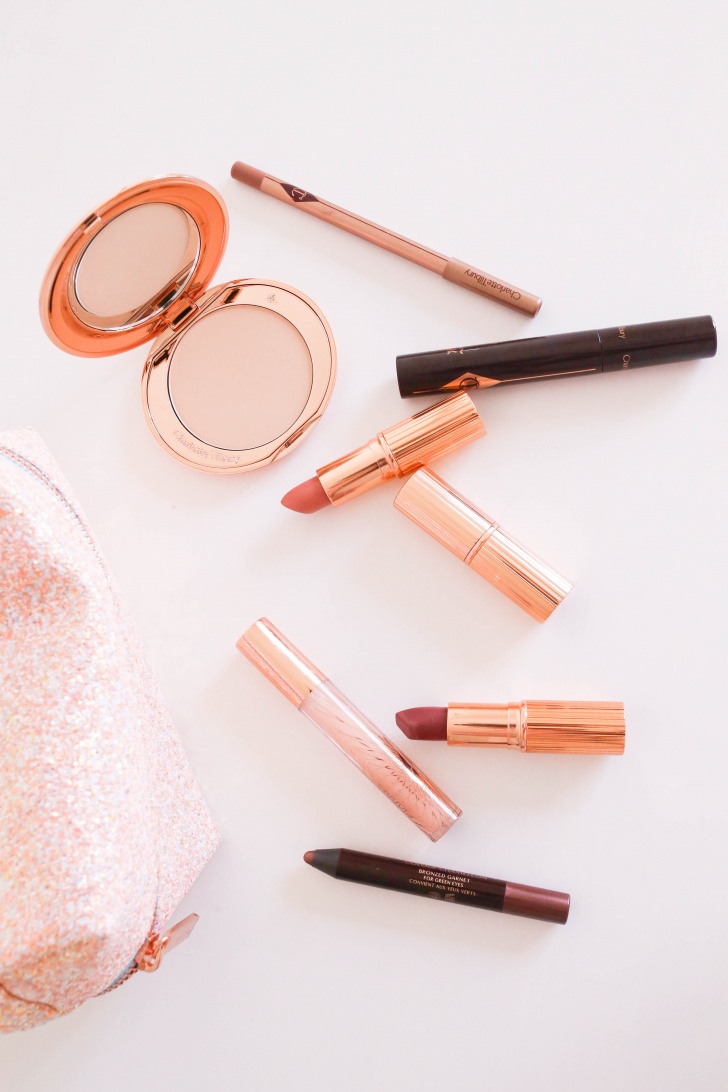 I've been trying to simplify all areas of my life lately. 
Whether that's simply ditching my phone more on the weekends or throwing out all my old nail polish, I gotta say, it feels so good.
Something about moving, cleaning and purging really got me thinking about the importance of only surrounding ourselves with things that make us happy. This can mean anything from the people you choose to invest your time in, to the clothes hanging in your closet and of course all the little beauties jammed into your makeup bag. You know, the ones that you never reach for, taking up all that space.
During our recent stay at my moms, I decided to only pack one (very small) makeup bag while we were there. Mostly because it was just easier that way. I packed the bag full of all of my absolute must-haves and packed everything else up in boxes. The simplicity was actually very refreshing, and while I loved knowing exactly what I had there to use daily, with fall around the corner, I'm ready to change a few things up.
Throughout the whole process of moving, post-purge, I realized there were a few things I wanted to try/add to my routine and some I already love that I knew I needed to freshen up/restock on.
In the spirit of switching it up for fall (see my nail color post here, if you missed it), I snagged a bunch of Charlotte Tilbury via Nordstrom and am so excited to add these beauties into heavy rotation! Adding new products to my routine always re-inspires me, so I thought it may be fun to share in hopes that it would inspire you too!
Here's what I picked up…
1. Nude Kate lipstick – the prettiest nude
2.Bitch Perfect lipstick (already a favorite of mine that I misplaced in the move) – nude with a pink undertone
3. Super Cindy lipstick
4. Bond Girl lipstick
5. Iconic Nude lipliner – the best everyday nude liner. It definitely has a brown undertone, so it works with a ton of colors to add that extra little oomph.
6. Love Trap lipliner – a shade or two darker than my lip color, it's perfect for fall! I especially love pairing it with "Nude Kate".
7. Collagen Lip Bath gloss – this gloss give your lips the perfect "plump" from the collagen and it also has coconut oil to hydrate!
Combos: A few of my favorite combinations are Love Trap + Nude Kate, Love Trap + Bitch Perfect, Iconic Nude + Super Cindy, Iconic Nude + Bond Girl.
7. Full Fat Lashes Mascara – Y'all know I love a great mascara and I'm always down to try a new one. I've heard great things about this one and can't wait to try.
8. Air Brush Flawless Finish Skin Powder –  I have used the "medium" shade in this powder for years and love it so much that I hit pan! I grabbed a new "medium" and also picked up a "fair" for under my eyes. The powder is so finely milled that I think it'll be perfect for under the eyes! If you're new around here and don't know, I am VERY picky when it comes to powder and this is one of my all-time favorites.
9. Hollywood Beauty Light Wand – I LOVE this highlight for fall and winter because it's cream and great for the dryer skin seasons.
10. Chameleon Color Morphing Eyeshadow Pencil – Ugh, you guys…this color is EVERYTHING. I couldn't resist! I also love how quick and easy a pencil style shadow stick is to use. Tip: This one dries quickly, so do one eye at a time!
Do you like to change up your makeup bag seasonly?

Thank you to Nordstrom for collaborating with me on this post. All opinions are of course, my own.