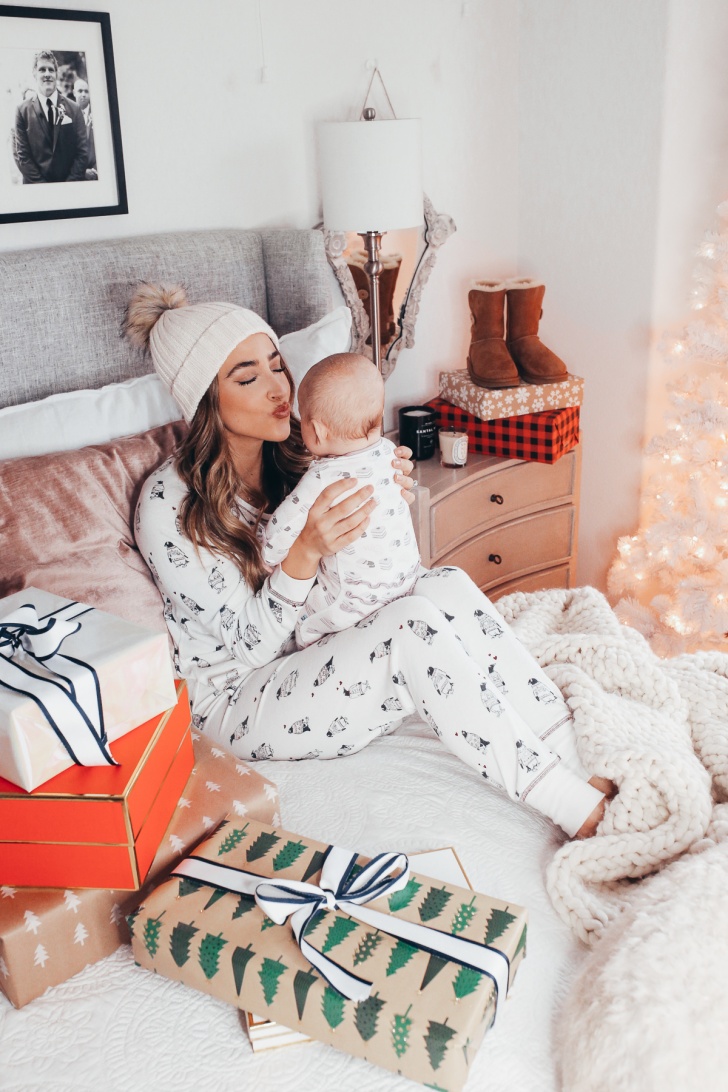 Can you believe that Christmas is less than a week away? I've always loved the holidays, but I can't help but get emotional when I think about how special this year will be. Waking up Christmas morning, knowing that it's Kinsley's first Christmas has me all giddy inside.
One of my favorite things about the holiday season are the traditions that come with it.  Even though Kins is young this year, we have already started a few, including my favorite – Christmas pajamas! Festive pjs are something I did with my family growing up. There are so many cute photos of my brother and I in our matching pjs on Christmas morning, a tradition that Alex and I have carried on in our relationship, and now our little family of three.
I've recently become obsessed with cruising eBay to find the best deals (including pjs!). My dad is actually a big eBay user and has gotten me hooked! Did you know that 81% of the things sold on eBay are new? And 88% of the items have a "Buy it Now" option? I didn't! As I started browsing, I found SO many cute options, and when I searched "Christmas pjs", found a ton of adorable family sets! I also found that everything I searched for was a total steal. I treated myself to these Uggs, that I found for 25% of their typical price.
eBay is also an amazing place to do a little last-minute holiday shopping for the people you have left on your list. I'm thinking about snagging these for Alex, and you know I couldn't resist these baby Uggs for Kinsley! Those bows?! I mean, come on.
What are your favorite holiday traditions?