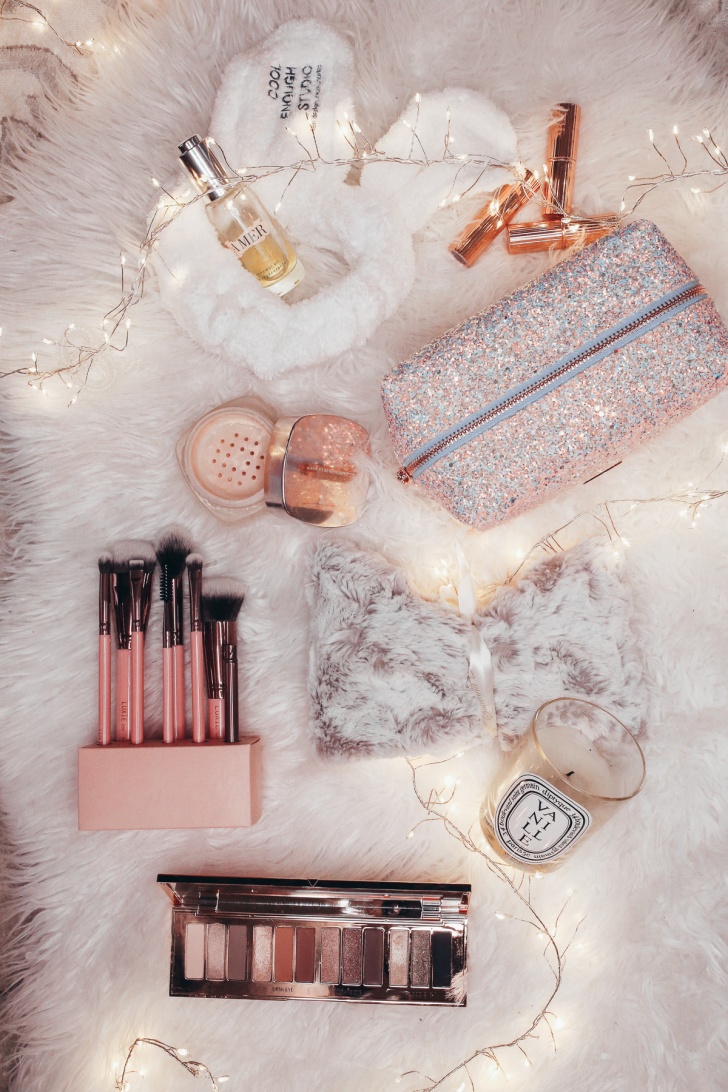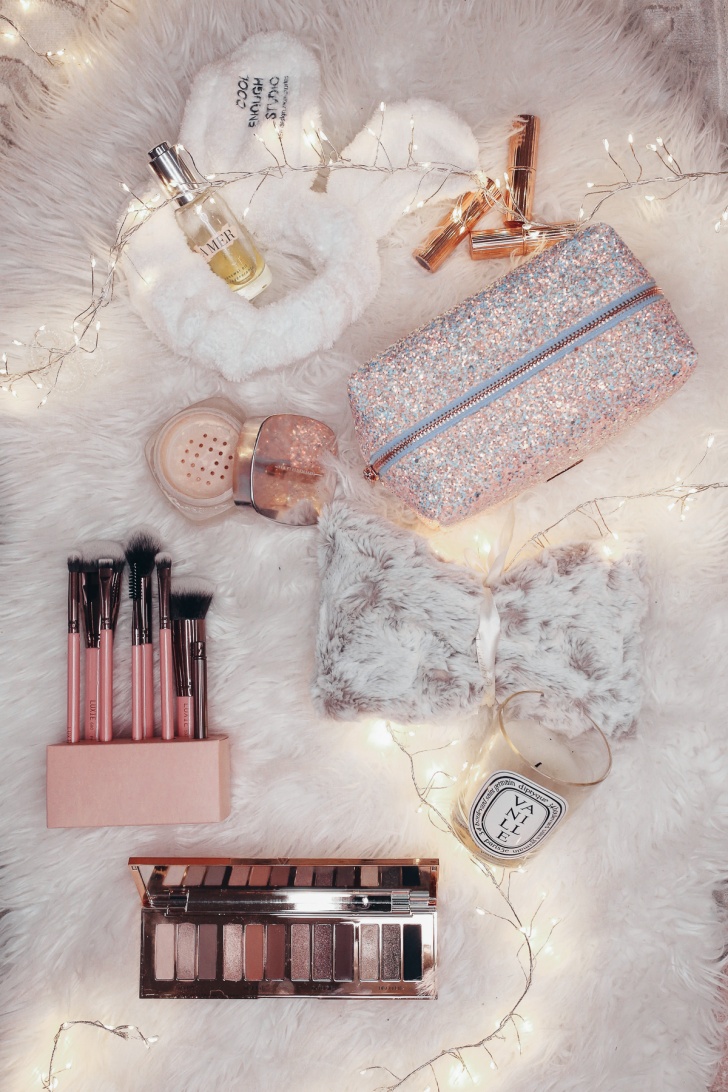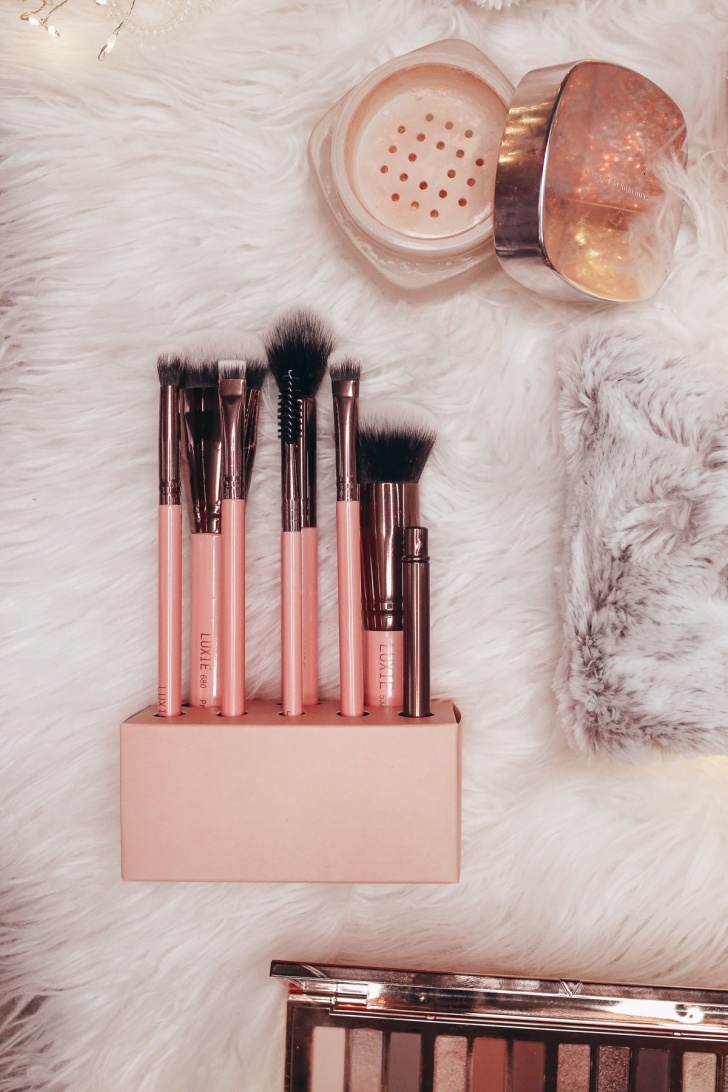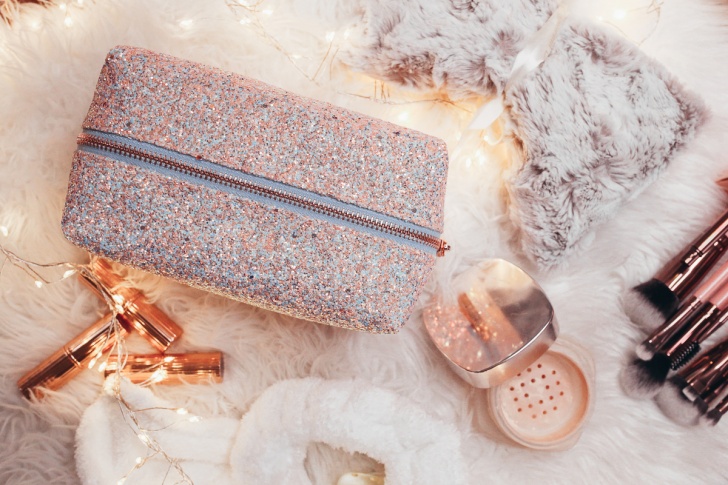 The gift of beauty is a favorite of mine to both give and receive. I like to think about it as the gift of pamper and who doesn't love that? I've rounded up all of the best goodies from Nordstrom, perfect for the beauty lover in your life. This guide has everything from splurge worthy skincare favorites, to brush sets and even stocking stuffers. So, whether you're on the hunt for something for you mom, mother-in-law, bestie or even a little pre-holiday madness gift to yourself, I've got you covered!
This is definitely a splurge, but worth every penny in my opinion. La Mer is known for their amazing "miracle broth" and after trying this oil, I totally get why. It hydrates without being too heavy and wears beautiful under makeup! As you can see in the photos, I've almost used the entire bottle and plan on repurchasing.
How cute is this makeup bag?! I saw it and became instantly obsessed! This exact one in this shape just sold out, but I found it here in a roll shape (which I also LOVE) and here in sequins (yasss)! This would make such a great gift for you bestie. You can even fill it with other little goodies like nail polish, hair ties etc.
This is one of the finds that I was most excited for and actually ended up picking up a few of! It's a little headband that you can tie two days, up with the bunny ears on top or down with them underneath. I'm always looking for things to pull my hair back with as I get ready and think this would be such a cute and unique gift.
This is hands down my favorite powder of all time and the only powder I ever set my under-eyes with! It sets my concealer beautifully, doesn't sink into any fine lines and gives the most flawless finish. It's also beautiful on more mature skin! Before I found this powder, I tried about 100 others looking for something that didn't make my under-eyes look crepey and make me feel like I was 107 years old! Anyone else been there? This powder is also amazing for special occasional and looks beautiful in photos!
I get so many emails and messages from readers asking for my recommendation on a brush set and until now, I haven't had one. These brushes are great quality, not to mention the rose gold is beautiful! This is the perfect gift for any beauty lover wanting to up their brush game in style!
A sleep mask that smells like lavender? YES please! Think of it as your little at home spa. I can't even explain my love for this mask. It's super soft and filled with lavender flowers and flaxseed so it smells and feels amazing. The best part? You can microwave it or put it in the freezer! Basically, it's a total dream! I ordered one for myself to "test" (wink, wink) for this gift guide and fell so in love, that I ordered multiple to gift a few ladies in my life! I also have a feeling this baby will be traveling with me as well, it's that good.
Side note, if you're pregnant or know someone who is, this would be amazing to take to the hospital!
For years, I would pass by Diptique candles, roll my eyes at the price and think "why would someone spend that on a candle?". Well, I'm eating my words now. I decided to splurge on two of them, one of each of our new nightstands when they came in and haven't looked back since. They smell amazing, fill the whole room and come in the cutest little glass container that can be repurposed to hold your pens, makeup brushes etc.
I love all things Charlotte Tilbury! Every product I've tried by her as been fabulous and this palette is no exception. I ordered it when it first came out a few months ago and have loved playing with it since. The coolest part is that it's sectioned off into four different looks – "Day Eye", "Desk Eye", "Date Eye" and "Disco Eye", which makes it really easy to use!
These cuties make the best little stocking stuffers. Why are they so amazing? They won't damage your hair and help it not to crease. You guys are constantly asking what hair ties I use and it's always these!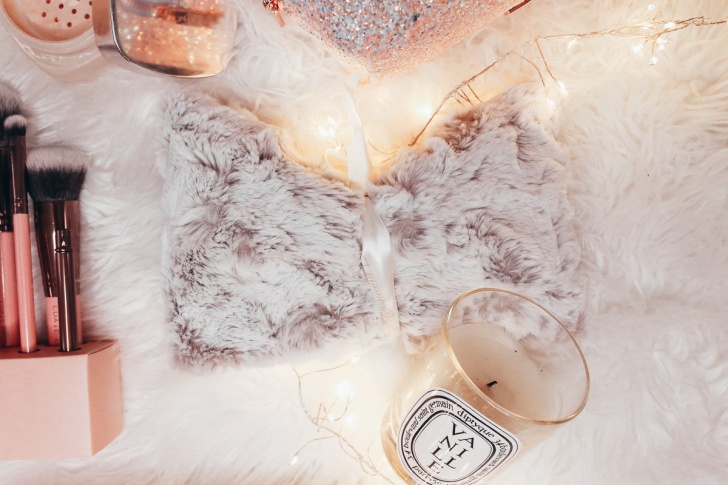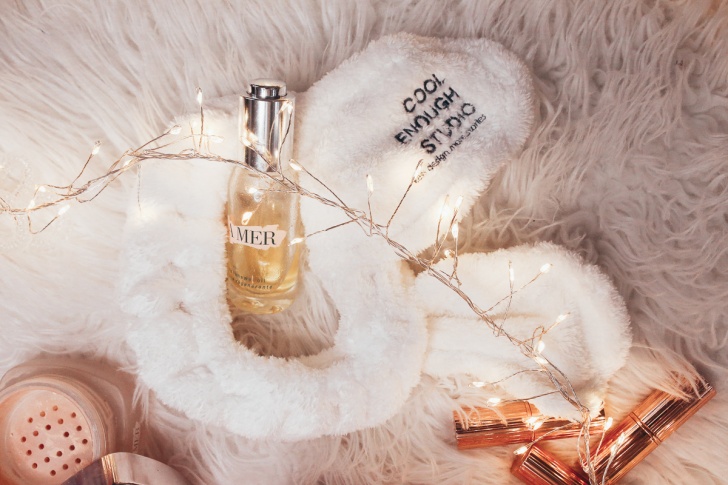 Thank you to Nordstrom for sponsoring this post, all opinions are of course, my own.