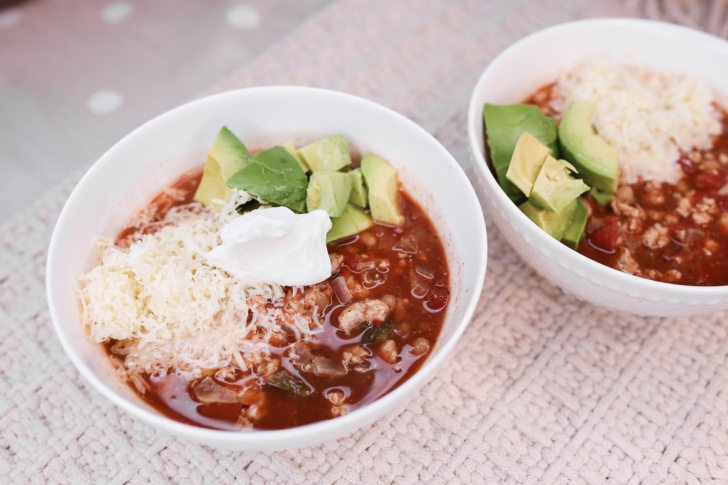 With all of the gloomy weather this past weekend, Alex and I were in the mood for chili and this one totally hit the spot. It's healthy, yummy and of course, easy. All of my recipe posts will most likely have "easy" in the title, because let's be real – that's the only way I'm cooking it!
We found the recipe, here, sometime last year and it became a staple for us all fall and winter! We pretty much follow the recipe, but then top it with some of our favorite things: avocado, cheese and I add sour cream!
This time, we made a double batch and froze half for when baby gets here :). Even if you don't have a little one on the way, it freezes really well, so I recommend making double and saving half for a rainy day!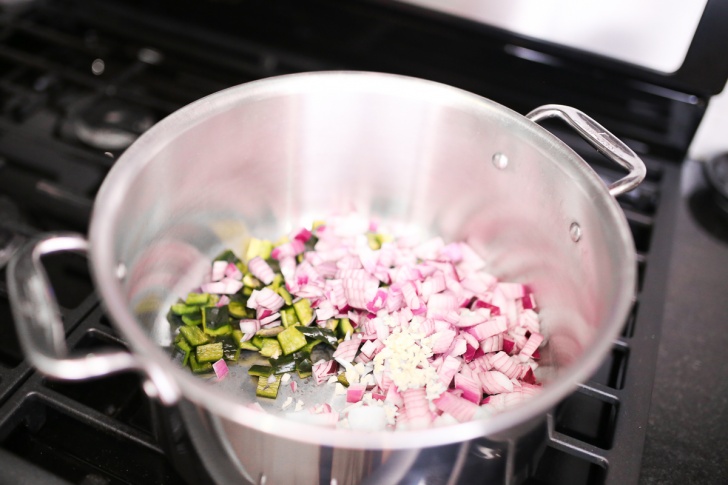 What You'll Need
1 cup chopped red onion
1/3 cup chopped seeded poblano pepper (about 1)
1 teaspoon bottled minced garlic
1 1/4 pounds ground turkey
1 tablespoon chili powder
2 tablespoons tomato paste
2 teaspoons dried oregano
1 teaspoon ground cumin
1/4 teaspoon salt
1/4 teaspoon black pepper
1 (19-ounce) can cannellini beans, rinsed and drained
1 (14.5-ounce) can diced tomatoes, undrained
1 (14-ounce) can fat-free, lower-sodium chicken broth
1/2 cup chopped fresh cilantro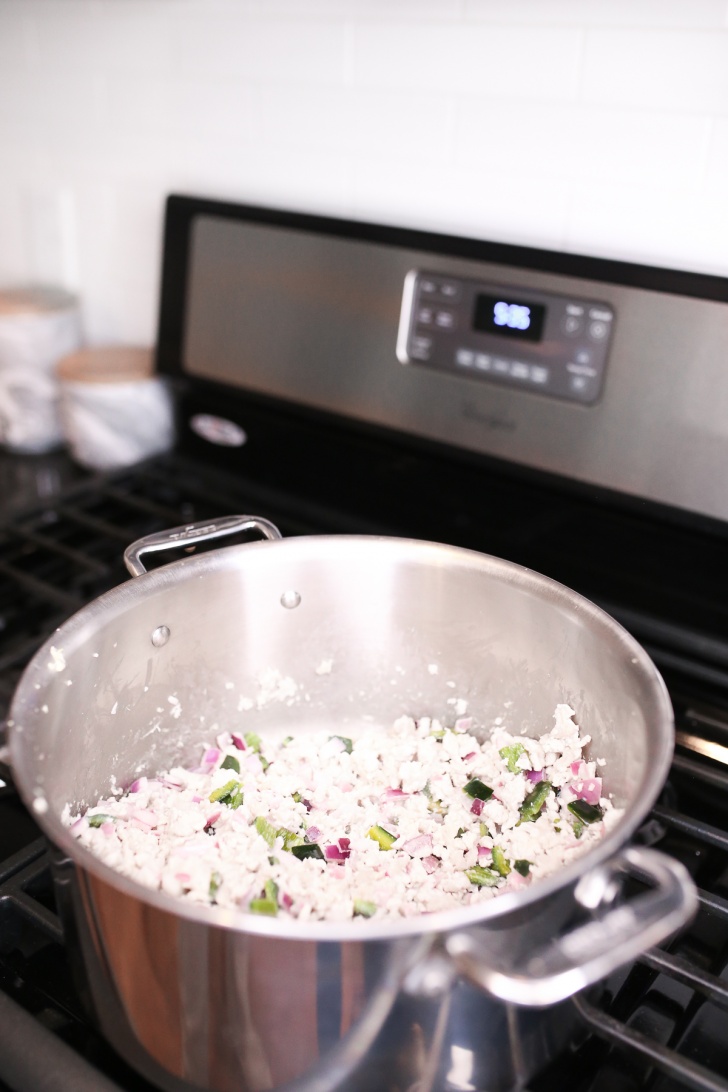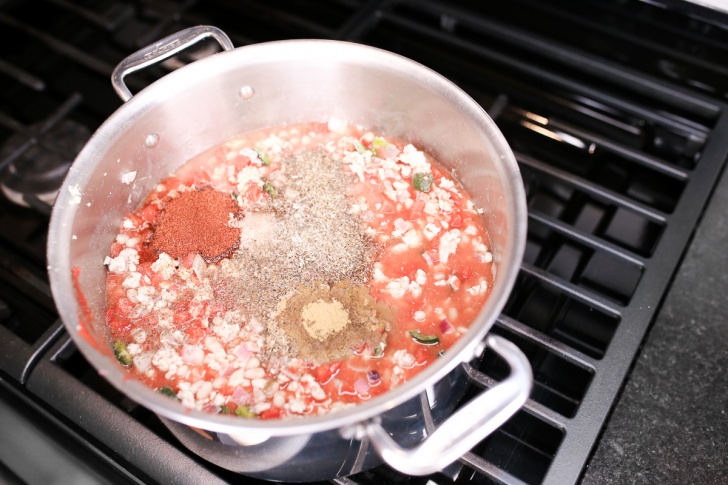 How to Make it
Heat a large pot over medium heat.
Add first 4 ingredients on the above list – cook for about 6 minutes or until the turkey is totally done. Use your spatula to chop the turkey up as it cooks.
Stir in the chili powder and the next 8 ingredients, including the broth!
Bring it to a broil and simmer for 10 minutes
Stir in cilantro and top it with whatever you like! We did avocado, cheese and sour cream.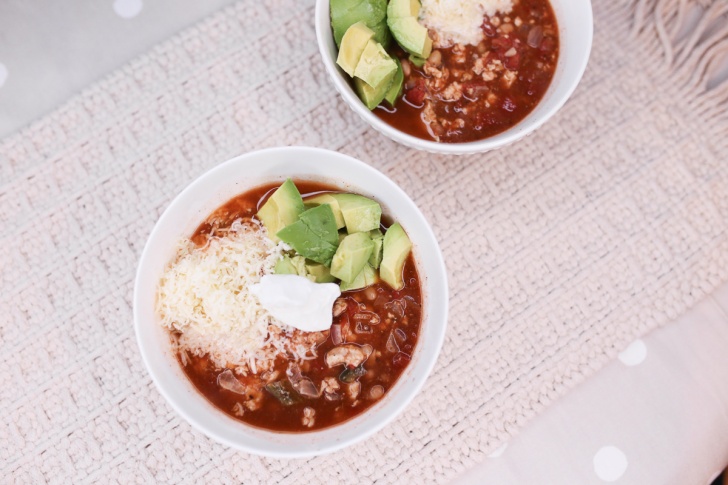 Do you guys want to see more recipes on BYOB?
SaveSave
SaveSaveSaveSave
SaveSave
SaveSave