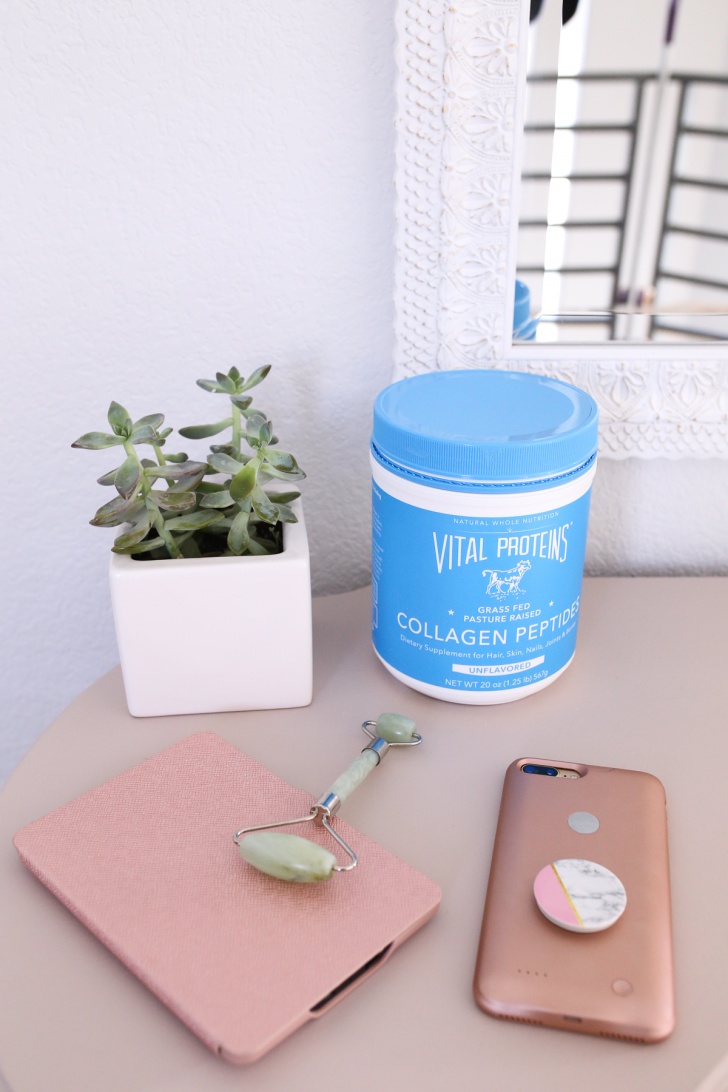 It may be pregnancy that has me slowing down a bit and wanting to shop from home rather than running errands, but the past few weeks, I've developed a real obsession with Amazon. I'm talking daily browsing kind of obsession, and the whole time I keep thinking, why have I not done this sooner?! I've shared a few of my favorite finds on IG recently and have gotten lots of questions on how things work and if I liked certain purchases, so I thought it would be fun to start a series where I share my favorite Amazon finds.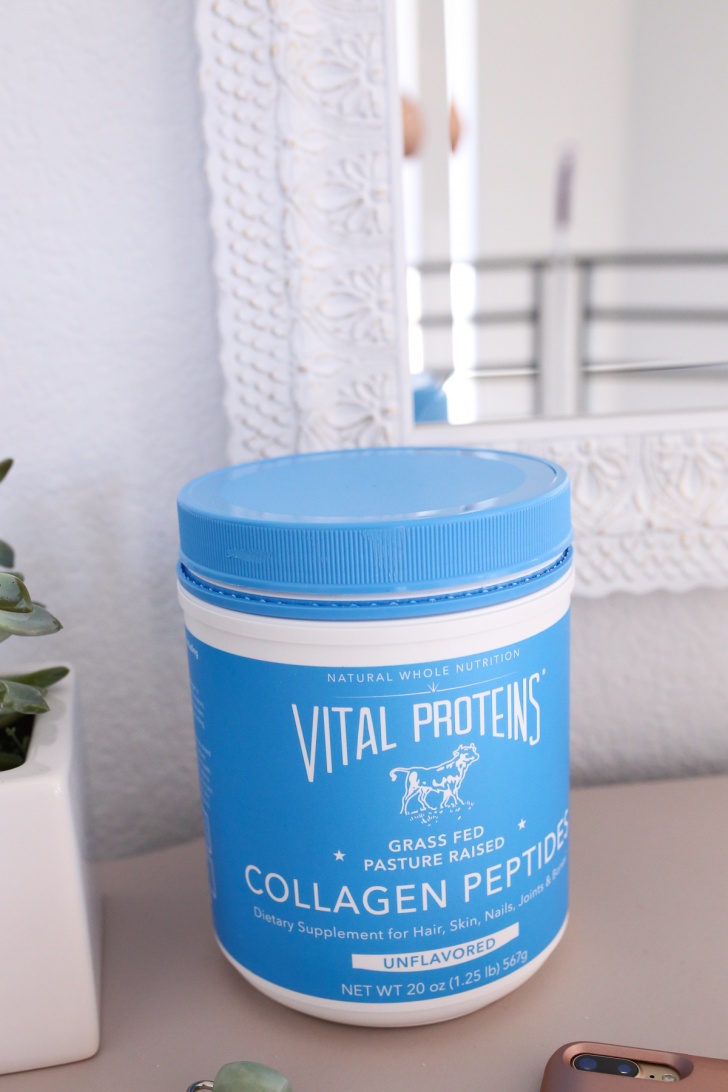 1 // Collagen Peptides
One of my most exciting purchases! I've heard endlessly great things about collagen peptides and had to try them for myself. I haven't been using them long enough to share results, but I love the idea of them and let's just say that I have high hopes! Side note, I couldn't find my little scoop at first and then one of you guys told me it may be buried and it was! So, if you order and can't find the scoop, dig deeper haha.
Mixing tips: I also learned that water is a major no-go! On the other hand, I love mixing it in with my protein shakes. I've also heard mixing it in with smoothies, tea, and even coffee tastes great. I don't drink coffee, but if you do that could be a great option.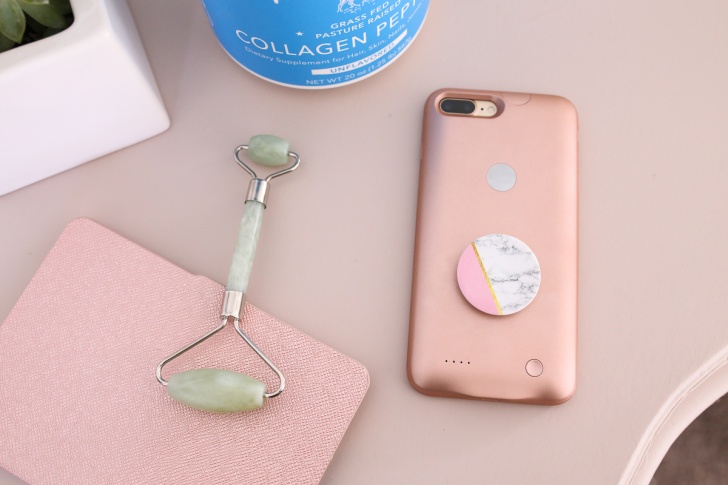 2 // THE JADE ROLLER
I love trying new beauty trends and I'm totally intrigued by the jade roller. It's supposed to tighten and plump skin and y'all know that I am all about that life.
3 // KINDLE CASE
If you can't tell, I'm on a bit of a rose gold kick! I've been in dire need of a case for my Kindle for awhile, but simply kept forgetting to order one until a few weeks ago when I found this beauty. I'm so glad I ordered this case! It protects my Kindle and is everything I could want in a case. Speaking of favorite Amazon purchases, my Kindle is definitely atop the list. I use it all the time and highly recommend if you don't have one! This one is currently 25% for prime day!
4 // POP SOCKET
This little gadget is hands down one of my favorite finds and when I shared this on my Instagram story I got SO many questions from you guys. It's a little button looking circle that you stick on to the back of your phone. It pops out and makes it easier to hold your phone (which I love!) and it doesn't hurt that it's really cute. Not to mention that it's oddly satisfying to pop in and out haha.
Stay tuned for more Amazon finds in the coming weeks! I don't think my addiction will be slowing down anytime soon (sorry Alex).