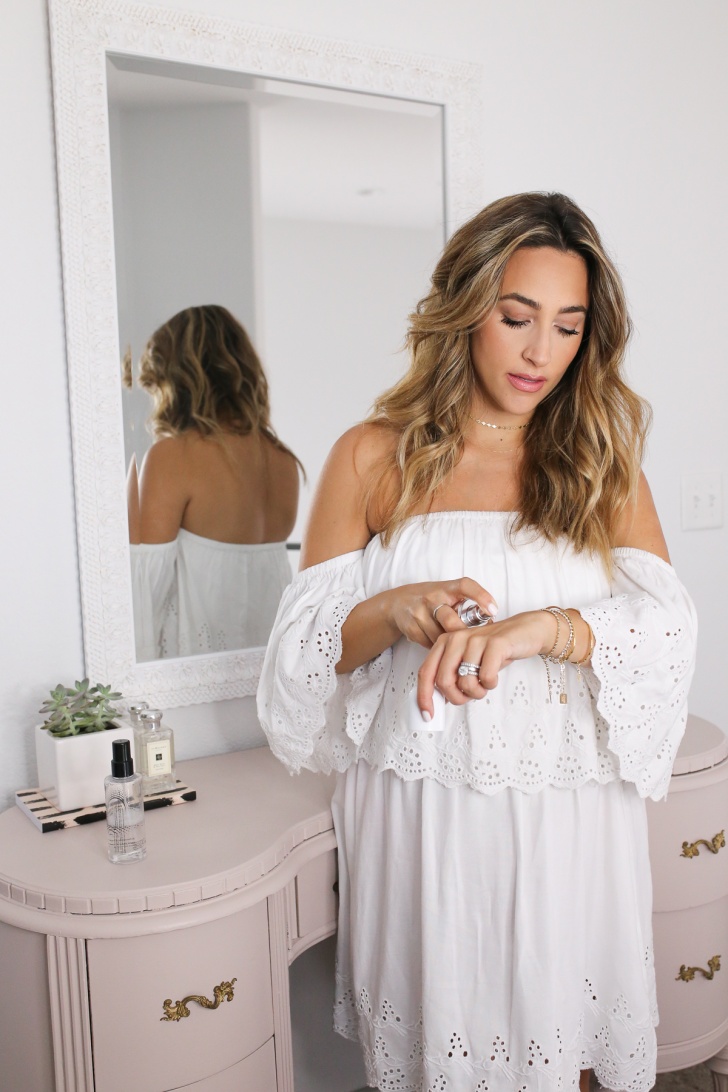 Lately, I have been inundated with messages and comments about how I just have that "pregnancy glow" and let me tell you, you guys sure do know how to make a gal feel good! All of your messages got me thinking – why should that pregnancy glow be exclusive to mamas-to-be? While I absolutely LOVE having it naturally (one of the few perks to crazy hormones), I've also been experimenting with which products help to achieve the glow so I could share it with y'all!
Todays post is all about my absolute essentials to achieve that faux pregnancy glow any day of the week.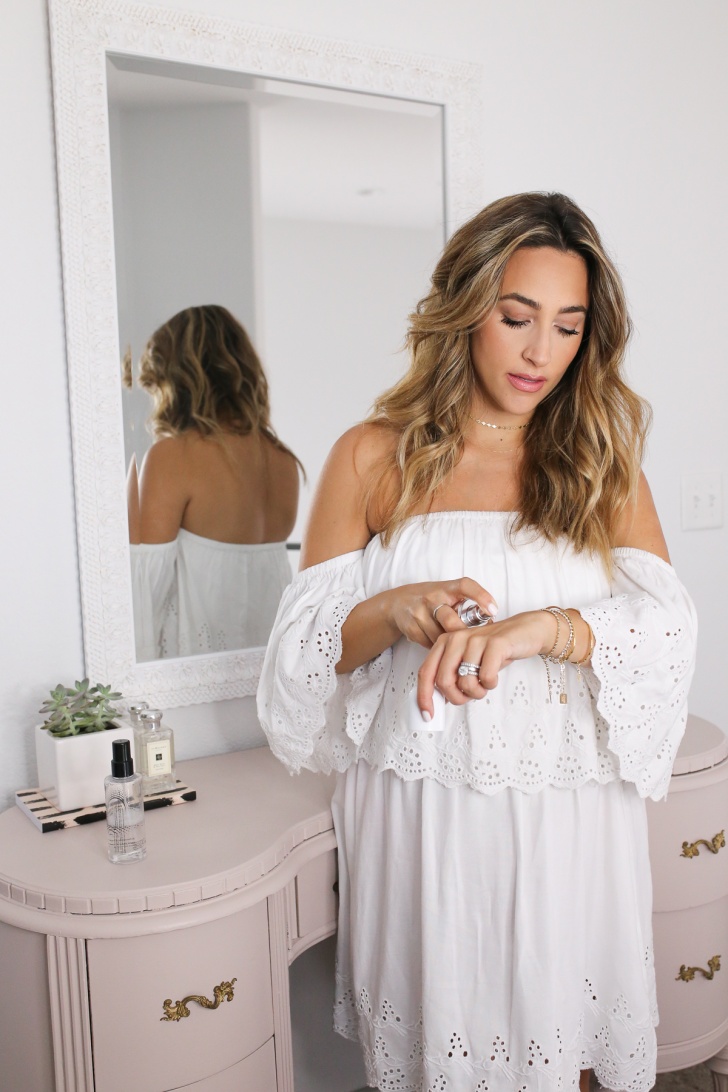 PRODUCT 1 // DAY + NIGHT CREAM
When it comes to the fresh and glow look, it all starts with the skin. The skin is the canvas and the single most important step! This day and night cream by Tula is a total holy grail for me. It keeps my skin hydrated, balanced, and feeling fresh.
Tip: Use code COURTNEYGLOW20 for 20% off it and my other favorites.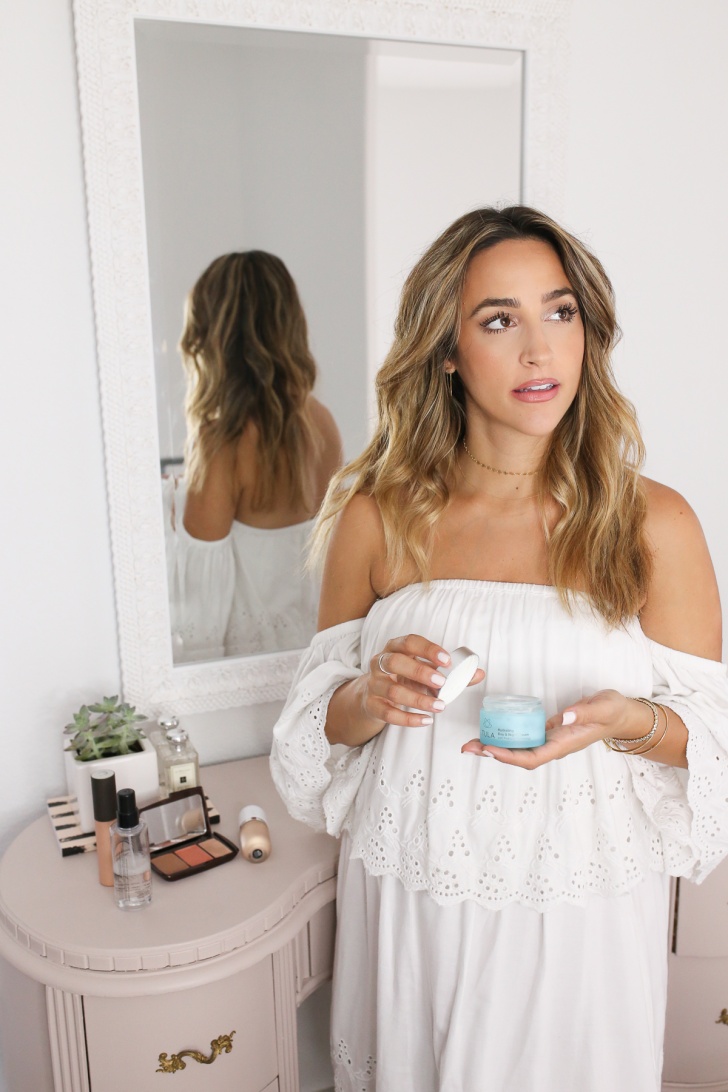 PRODUCT 2 // CREAM HIGHLIGHT
A great cream highlight is essential to glowing skin. This one is an absolute favorite of mine! I picked the shade "opal" to share, because I think it's most universally flattering. It's a gorgeous peachy/golden shade that looks good on so many skin tones! My other obsession is this one by Marc Jacobs. It smells like coconut and is the most beautiful light gold shade!
Cream highlight gives a gorgeous, "lit from with-in" type of glow! I love using them three different ways:
Underneath foundation or tinted moisturizer on the high points of the face.
Mixed in with foundation or tinted moisturizer for an all over glow.
On top at all of the high points of the face (cheek bones, cupids bow, a bit above the eyebrows and down he bridge of the nose).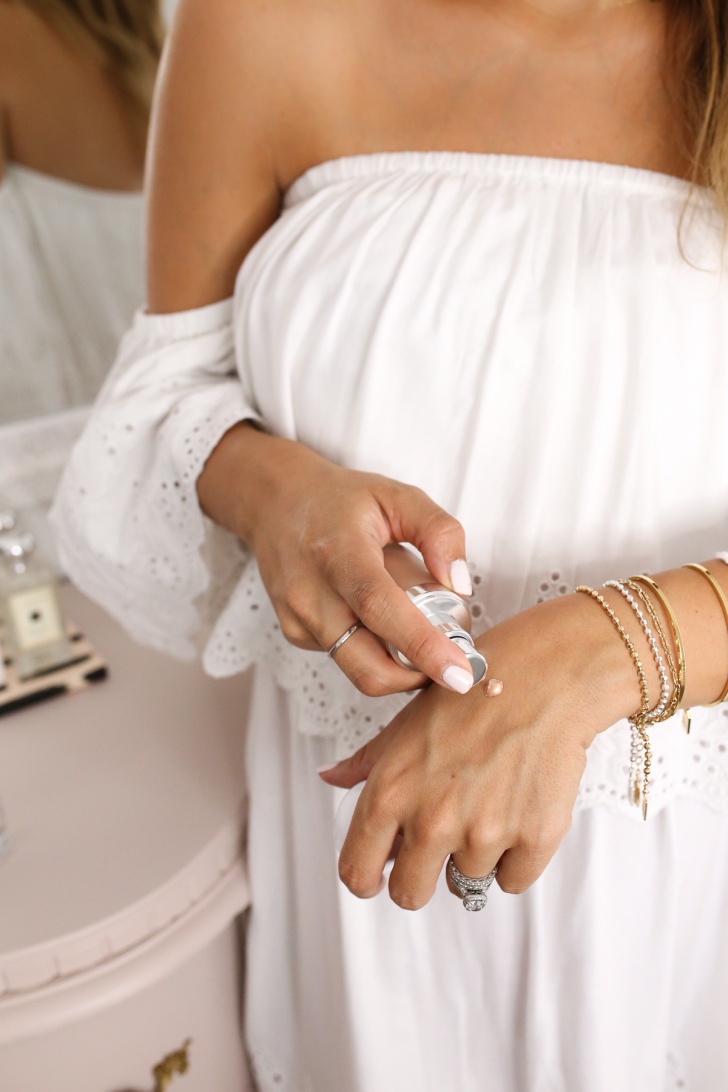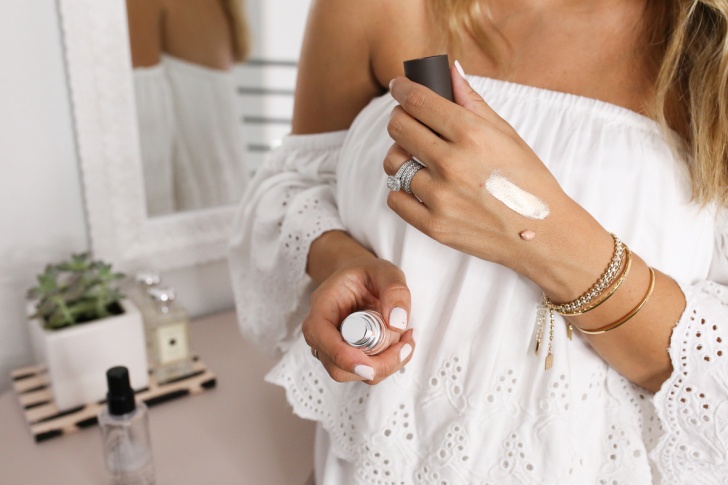 The "coconut dew drops" are on top and "opal" on the bottom.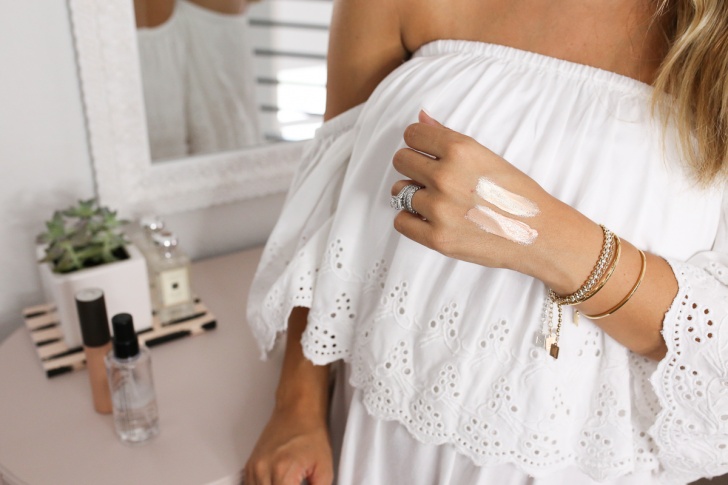 PRODUCT 3 // A CREAM BLUSH
Adding a cream blush is a must for this look! The shade in this palette is the perfect peachy color that gives the prettiest, natural and youthful looking flush. I also love the bronzer and highlight in this palette as well. It's perfect for traveling and will definitely be in my makeup bag for my trip this coming Wednesday!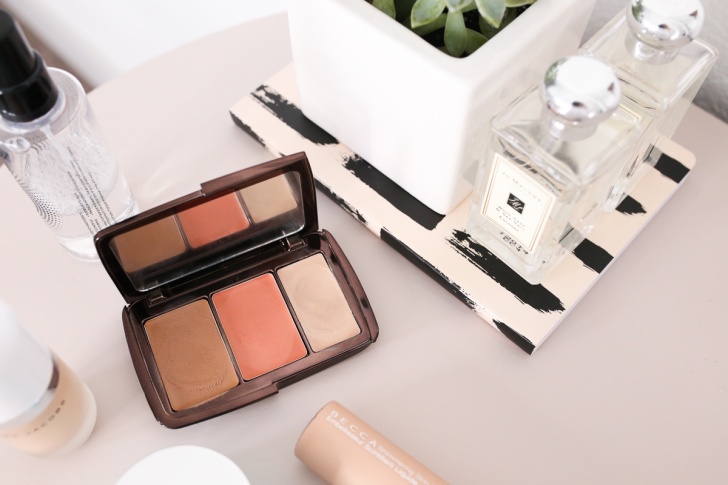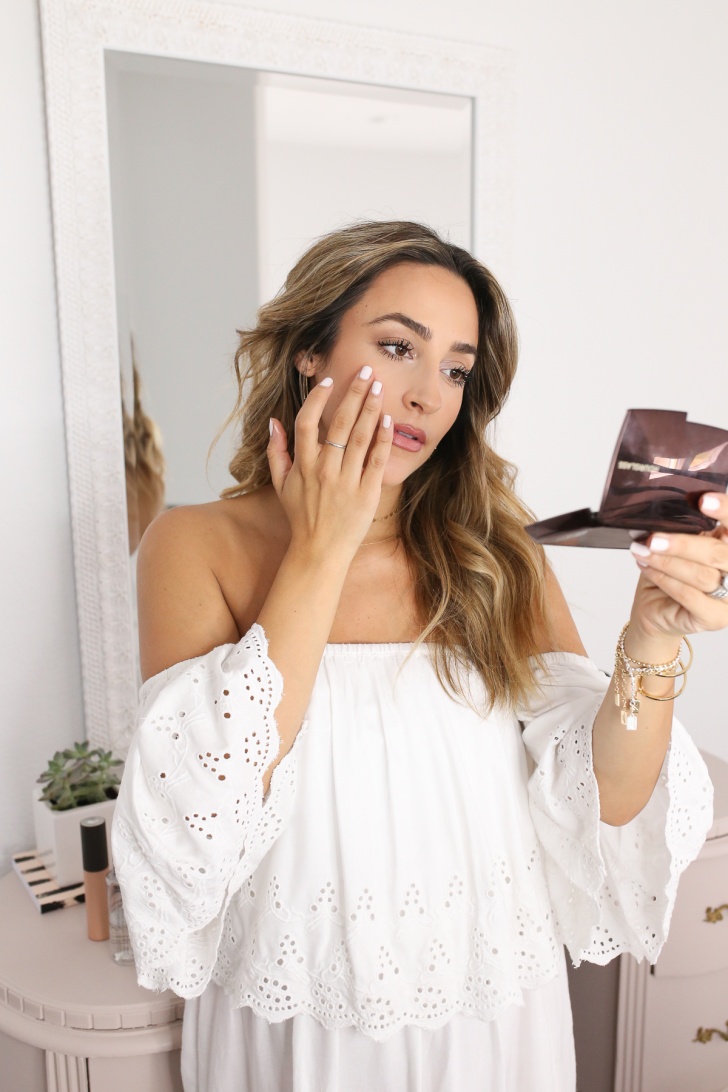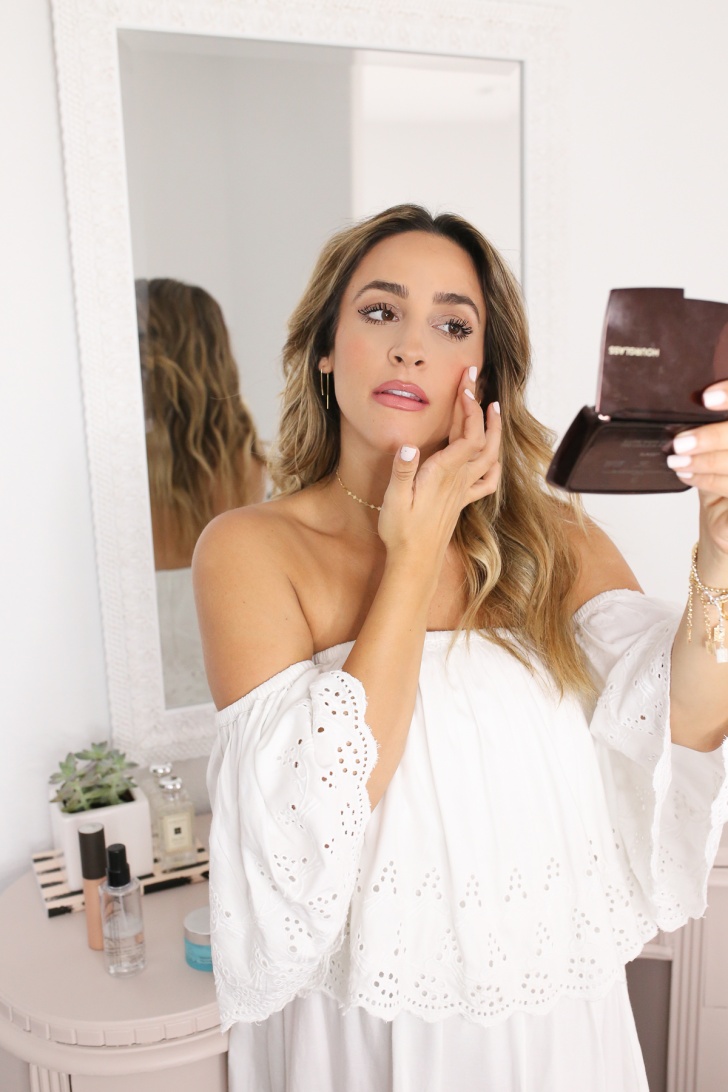 PRODUCT 4 // A FACIAL SPRAY
Last but not least, a facial spray is major key when it comes to achieving flawless looking skin! This one can be used before or after makeup and helps products sink in and look more like your natural skin, rather than makeup.
I hope these products and tips help! What are some of your favorites for that summer glow?
All of my jewelry is by this brand, my newest obsession! I have a discount code if you guys want to save 10%, use "COURTNEY" at check out.