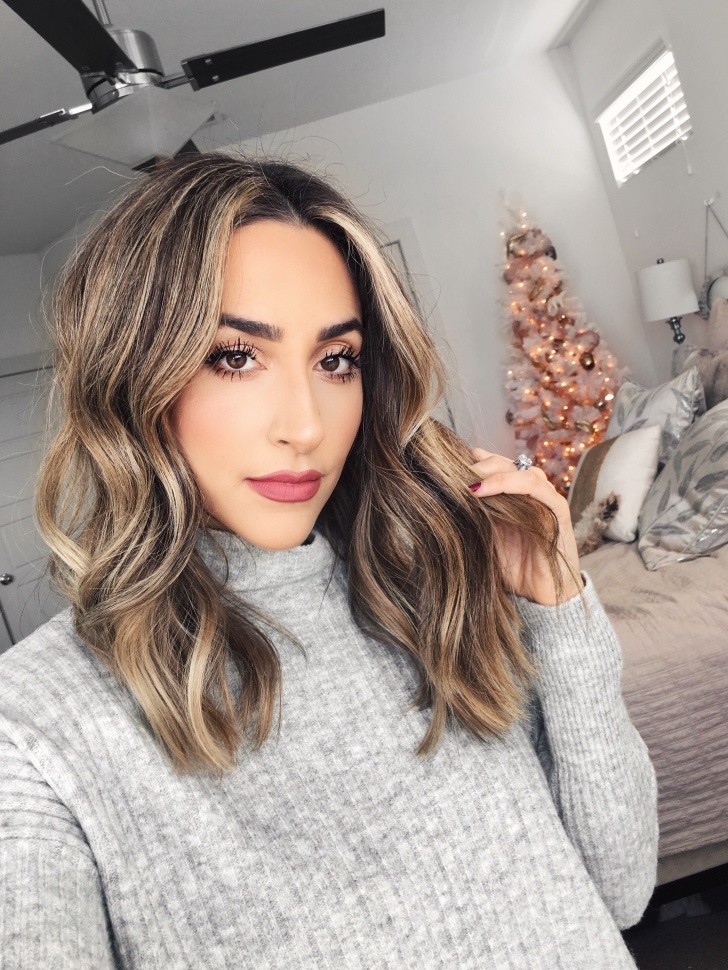 Happy Wednesday! I can't believe Christmas is only four days away. I went on Snapchat and asked you guys what type of tutorial you wanted to see and a daytime look using the Sweet Peach Palette by Too Faced is what won!
This look is very universally flattering and perfect for just about any occasion! It's glamorous yet fresh, which is why I love it so much. Even though I created this as a day appropriate look, it would be beautiful at night too. To amp it up for night, try and classic red lip and thicken up the winged liner a bit.
When I saw the "Husband Does My Voiceover" tag going around Youtube, I know we had to do it and I thought this video would provide the perfect pre-holiday laugh! Since Alex didn't quite know the name of products, I made sure to list everything in the description of the video as well as linked at the bottom of today post.
If you haven't seen this tag yet, basically: I filmed and edited the tutorial, then passed it over to Alex to do the voiceover as me. I have no idea where he came up with half of the things he said, but it was so funny that I found myself laughing out loud the entire video. Although the holidays are my personal favorite time of year, they can also be a bit stressful, so hopeful this video will teach you my favorite daytime glam and make you laugh at the same time.
Don't forget to subscribe!