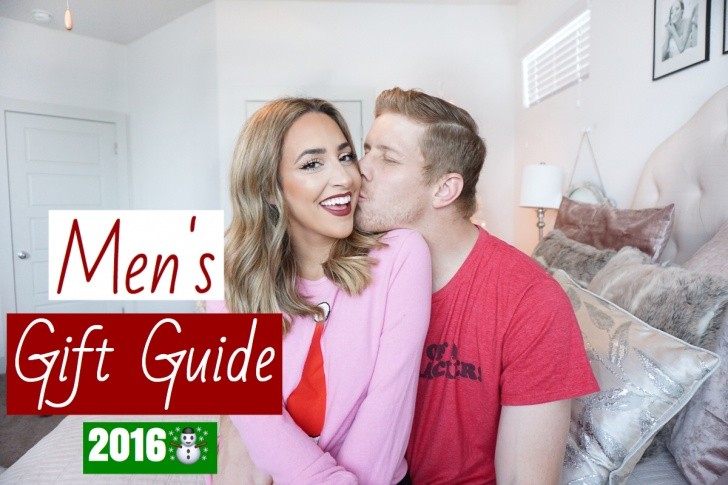 Hey guys! Its Alex and I'm taking over for the day.  I just wanted to share a few cool items to think about for that special man in your life for Christmas this year if you are having trouble thinking of a few gift ideas.  I've described a bunch below and then there will be a few more on the Gifts For Him portion of Bring Your Own Beauty! I hope you guys like it and feel free ask any questions you might have!
Titleist Pro V1 Golfballs – If your man is as poor of a golfer as I am, he will need A LOT of extra golfballs. With so many different choices out there when is comes to golfballs (brand, distance, spin, soft vs hard, etc.) it can be really overwhelming. Especially, if you aren't the one using them.  I think your safest choice are the Pro V1 brand golfballs from Titleist.  They are consistantly rated in the top of all categories and I think almost every guy would be very please to play these on his next trip to the links.  (Alex Tip: If you really want to see what golf balls he plays, there is no shame in cracking open his golf bag and sneaking a peek at what he likes!)
Yazoo Bottle Bash Game – So. Much. Fun. If he likes to play lawn games (corn hole, KanJam, horse shoes, etc.) then he will love this too.  I played this game with one of my buddy's after his wedding and immediately bought it when I got home.  All the items for the game are able to fit in a small travel size bag then has an over the shoulder strap.  I'll be honest, this game does not leave my truck because typically I find myself at a friend's house for a birthday, sports game,or holiday and I'm being asked if I brought it to the party because everyone loves to play so much!
Bonobos Straight Washed Chinos – Admittedly, I am not the fashion guru that Courtney is, so naturally these pants came from her picking them out for me, but I must say I am very thankful she did.  I have a few other items from Bonobos and am very happy with them, but these pants are next level perfect.  They have several different cuts for the man in your life, but mine fit soooo well and with so many colors, ill definitely be getting more! A little bonus is that each pair has a unique design in the pocket and interior which is a fun little detail.
Vizio Sound Bar – I am a guy who really likes his movies and these flat screen TVs now a days just don't have the audio output I'd like.  In order to make the TVs look like one big screen panel, the television manufacturers had to move where speakers used to be in the front…to the back. This means that when the sound comes out of the TV it is bouncing off of the back of the wall and having to make the trip around the back of the television to you ear drums and if your TV is in a room like ours with high ceilings and a TV mount that swivels side to side, the sounds can be thrown to all the wrong places.  My in-laws got me this sound bar from Vizio last year and I can't imagine watching TV in our living room without it.  It is mountable and can also connect to your phone or computer via Bluetooth connection.  (Tip: Sound Bars can tend to have a loud popping and static sound and it is a known issue from manufacturers and retailers alike.  Mine developed this within the first couple of weeks of having it and I exchanged it without a problem.  The retailer said this is a known issue with sound bars and were more than willing to change it out and since then it has been amazing!)
William Trim Fit Sport Shirt– I think this is just a solid overall shirt. Kind of a denim color, so your man will need to open to wearing something other than jeans for the evening, but I think it is really just a sharp looking shirt. It is a trim fit shirt, so make sure you do a little research about how that cut looks before you assume that a large is a large no matter the cut.
Little America Top Loader Backpack – Okay, so majority of the things on this list I have been using for a while and have actually field tested. This is one I haven't tested, but it's on my wish-list. I was cruising through Nordstrom and saw this top loader backpack from Little America and thought it was so awesome. I use to have a top loader backpack before and unfortunately I wore it out so I would love to have a replacement (hint hint Courtney! Any of the colors will do!)
Overear Bose Headphones– Bose is the bomb.com. I have had many different noise canceling overear headphones brands over the past few years (Beats by Dre, Sony, Bose, etc.) and Bose have been the best by far. Their quality and customer service is unparalleled and I am very happy with these. Unfortunately for me, Courtney also loves these too so there if we are traveling together I only get to use them when she falls asleep. (The wired headphones are a bit cheaper, however if the man in your life already has some of these, I'd suggest the new wireless ones. There's something to be said about being able to walk to the airplane bathroom with your headphones on and not have to miss a second of the game while waiting in line)
Nike Flannel Shirt –  I know what you're thinking…"Alex, I get my shoes from Nike, not my flannel shirts!" Trust me, I get it, but hear me out because I was in the same boat as you. I saw a flannel on a shelf and snagged it because I thought the design was great and it felt wonderful only to realize it was from Nike. I think the quality is very surprising and this is the only flannel I ever want to wear…which is actually a little too much.
Brooklyn Brew Shop Beer Making Kit – The gift for the manly man in your life. I tried this beer making kit out from Brooklyn Brew shop and it came out awesome. This kit comes with everything you will need to make the beer! The process takes about 6-8 weeks, was not overly complicated, and was a really cool experience for me.  They have a lot of different styles of beer you can make  (IPA, pilsner, blonder, etc.) so you can get your man whichever one he likes to drink. (Tip: I recommend your significant other visit the actual Brooklyn Brew Shop website when making the beer because they have a couple videos that help you through.  Additionally it did NOT come with bottles for bottling he beer once it is time for that step. I recommend these swing top bottles so he won't have to worry about stamping bottle caps on the bottles too)
Pilsner Glasses– I think the more mature I get (or at least I think I get) I am staring to add things like this to our house. Gone are the days of Ikea furniture and red solo cups and adding something as simple as beer glasses for drinking beer actually seems necessary as part of the "growing up" phase. These pilsner glasses are what I tend to break out whenever we have other couples over.
Tula Face Cream – "Oh but Alex, face creams aren't manly!" You're right they're not and most of us have really been resisting this anyway, but the best gifts are the ones you didn't know you needed.  Courtney has been reinforcing the need to take care of my skin and all the things I could be doing now to help my skin for the future and I'm drinking the kool-aid.  Tula has some phenomenal products and they make it really easy to create a step by step routine to help keep your skin looking the best it can. (Tip: If you have to pick one or two of the products, I recommend the eye cream and the day and night hydrating cream. Those are my favorites and I can honestly say I've seen some good results)
UDI Nano Drone – This thing is a blast! It is small enough to use inside the house, but I recommend keeping it away from anything breakable for a while until you have mastered the controls.  My brother-in-law and I played with this thing for the entirety of his Christmas break last year and the only reason we put it down was so the batteries could charge.  He did some research for me and this is the most durable nano drone he found and I have to admit this thing has taken a beating and works excellent! (Tip: I recommend getting a few extra batteries if you can because they take 45 minutes to charge and you can only play for 8 minutes before it dies again.  Additionally we did have a drone that smashed into a wall and one of the blades stopped working for a little bit but it was a very quick exchange and painless to get replaced through amazon)
Daniel Wellington Watch – Courtney and I got our first Daniel Wellington watches for our anniversary (matching of course) and it has been a big staple for me ever since.  I recently got my 2nd one and I have to say these watching are just classic and clean looking and they go with everything.  I really like the brand a lot and they keep it simple while still looking polished a sophisticated  which is not the easiest thing to do while being so high quality.
lululemon Half Zip Pullover – Admittedly I do not wear a ton of lululemon, but the word needs to be spread about the lulu half-zips.  I wear half zip pullovers a lot and I think they are pretty acceptable to wear doing a multitude of activities and events (barbecue, sporting events, golf, to and from gym, etc.) and this has been the best one I have ever worn.  I have tried every brand out there and from Adidas to Under Armour, lulu reigns supreme.  Fitted, but not too tight mixed with high quality fabric make this pullover my go to and I have a few other friends that swear by them as well.  (Tip: I recommend following the washing instructions for lululemon items for this item because I feel it has kept it in amazing soft condition despite not using fabric softener and drying it, which may seem little backwards but it works!)
Baxter of California Pomade Mixer Kit –  Ladies, think of pomade like your perfume.  You have a brand and smell you like, but you like to switch it up every once in a while or when that bottle runs out.  This box includes 4 different pomades for styling hair in nice little travel sized containers so if you have a guy who is jet setting a lot, it will work well with his carry on.
The 5 Love Languages – Courtney and I talked about this in the video, but we are firm believers in this book.  Its not the most macho gift in the world, but we feel like it really helped our marriage to be able to understand one another and how each one of us RECEIVES love as well as GIVES love.  This may be a gift your man could be a little closed off towards, but if you can get him to be open to the idea of reading the book with you, it could be helpful in making a great relationship even stronger.
Happy Socks – I'd say I have about 30 different kinds of crazy patterned socks in my collection and I love wearing them.  It is not a new trend by any means, but i have to say it is still going really strong right now.  Of all the socks I have, my favorite are from the brand, Happy Socks.  They have held up the best and are overall the best quality and so I included a gift box of 4 which is a pretty good deal and I may actually pull the trigger on these things myself if courtney doesn't do it for me.
Stocking Stuffers
Phone Chargers – If you haven't stole your significant other's phone charge before, stop reading now……………………………………………………………….Thank you for being honest. It is always good to add a few more chargers to the house and I find that getting the actual brand chargers is a good idea.  I have been frugal before and grabbed the one sketchy yellow charger from 7-11 just like the next guy and I feel like they've all gotten really hot and messed my battery up, but I could just be crazy.
Stuff Every Husband Should Know – This book is great for any guy who likes a quick laugh OR is legitimately looking for an excuse to learn some unknown yet necessary skills.  From making your own marinara sauce to learning how to fold the laundry, this book is a cool little gift and I have actually gotten in the habit of passing it out to the groom at weddings and so far the feedback has been awesome!
Tovolo Sphere Ice Mold – I think this one is pretty self explanatory, but it is funny how something so simple can still be so cool.  I like having these for if i get the occasional whiskey drinker over because the large ice blocks don't dilute the drink as much, but overall its just a fun little thing to add to your freezer.
Temperature Activated Star Wars Mug -Calling all nerds!!!! This mug is actually temperature activated so when you add hot liquid to the mug, the lightsabers begin to light up along the side of the mug. I bought this mug for my father-in-law and my brother-in-law last year (and myself…) and it was a big hit! With a new Star Wars movie coming out in mid December, you may be able to ride the Star Wars hype a little bit too. (Tip: I recommend hand washing only.  There were no care instructions and I didn't want to risk a trip to the dishwasher)
Nike Dura Feel VIII Golf Glove – Everyone knows golfers can never have enough balls or tees, but few people think about getting the golfer in our life  extra golf gloves.. These things wear out relatively quickly and can get a little funky after a while, but for me I usually put my glove in my back pockets and if i don't remember to put it back in my bag at the end of the day then I will most likely not remember it for the next time I play so a backup would be much appreciated.  This glove is pretty inexpensive, but good quality and I have been using it recently and like it a lot. (Tip: Golfers who swing from a right handed stance , which si the most common, will put their glove on their left hand.  Left handed hitting golfers will use a glove on their right hand)
Apple Watch Band – This is great addition for anyone's who's Apple watch doesn't leave their wrist.  I got a few of these for Courtney and it was a relatively cheap way for her to be able to accessorize her watch while still being able to wear it every day.  (Tip: If going with one of these, i recommend inspecting the watch band before and making sure there are no kinks in the links…unintentional rhythm there…because when I got these for Courtney, one of the bands had a few dings in it but it was no issue to exchange it for a different one).