Happy Wednesday guys! Sorry I've been a little M.I.A on the blog this week, but if you've been following along on Instagram and Snapchat (CourtShields87), then you know Alex and I were out of town for the past few days! We got pack late Monday night and I've been working on figuring out all of the behind the scenes stuff that I need to get Youtube videos up for you guys! I am so excited with how excited you all are for these videos! All of your comments and requests have been keeping me so motivated 🙂 So, thank you!
Today's post is short and sweet but I wanted to share a few of my tips and tricks for your making braids extra big. I've always heard to 'pull apart the braid', but whenever I tried to pull it apart one strand would get lose, one tight etc. Basically, it was a hot mess! So, I did some playing around and found a method that totally works for me and not only gets my braids extra big but adds a little extra that helps hold them in place too!
It's super easy and always does the trick! Let me start by saying, I do have really thick and long hair, but I have tried this on my friends with less hair and even silkier hair textures and it totally works for them too.
Step 1
Braid your hair like you normally would. I recommend keeping it pretty tight!
Step 2
Tie hair elastic in the bottom.
Step 3
Take your pointer and middle finger and rub them together with your thumb. Once you get used to this motion, apply it to you braid and start to 'massage' it! Make you sure you take it strand by stand! This technique will not only help to expand you braid and make it way bigger, but it will also add some texture that will help you braid stay in place all day! It also makes the braid looks extra messy and 'lived it', which I love!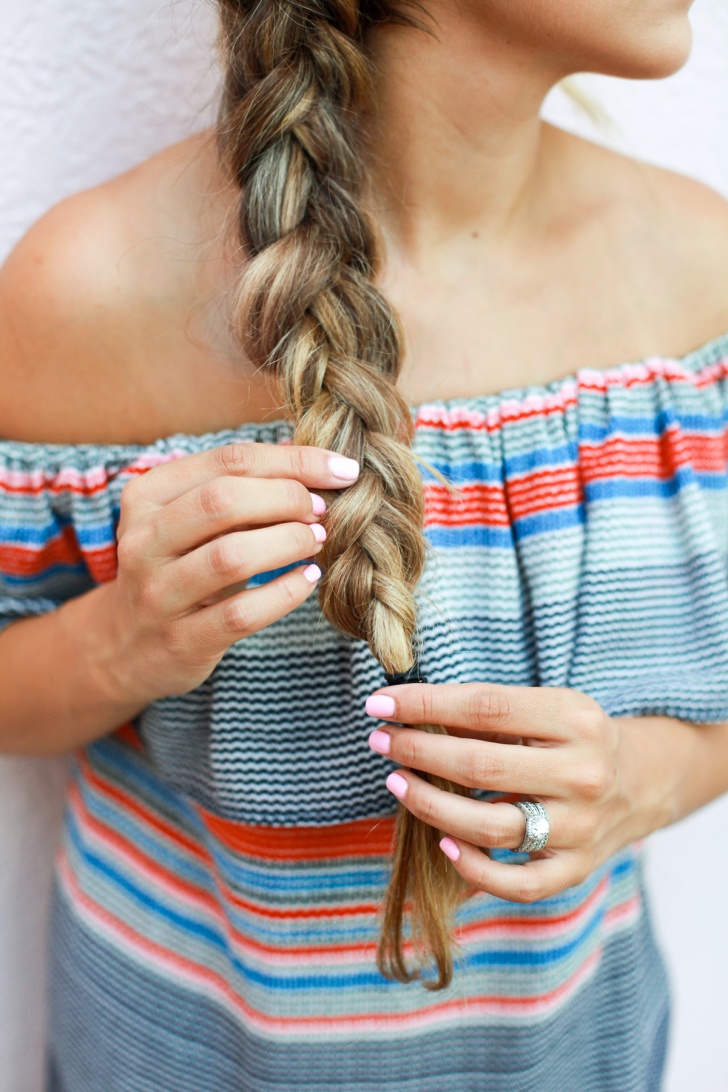 Let me know if you try this technique and if it works for you! Do you guys like posts like this? xx