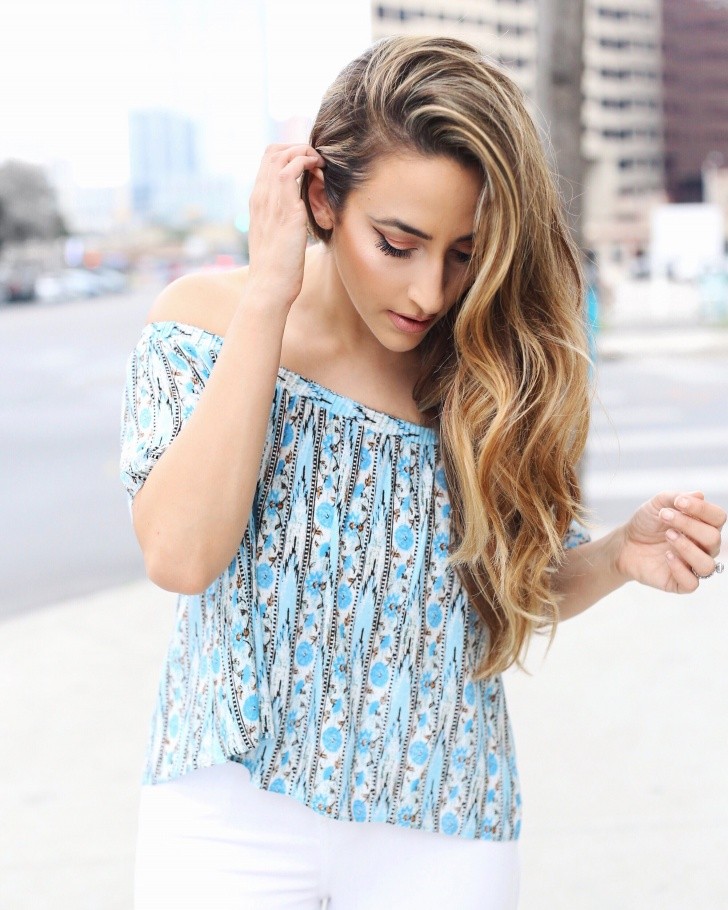 Hi beauties! Welcoming Friday with wide open arms today. Alex had the afternoon off so we decided to sneak out and grab ice-cream at one of our favorites local spots before heading to shoot these photos! It's been all kinds of hot in Austin this week and even though that means doubling up on water (and spf), I'm kind of loving it. Any excuse for ice cream, am I right?
If you've been following me for a while, you know I am a major (major) lover of neutrals and although I will always be a neutrals girl at heart, I have been enjoying adding little splashes of color to my spring and summer wardrobe. This pretty blue beauty caught my eye and quickly made its way into my closet.
The off the shoulder trend has a very special place in my heart. When I was little, I remember seeing one of my all time favorite picutres (ever, still to this day) of my Mom for the very first time. She was in her twenties – tan skin, long hair and the most beautiful bright, white off the shoulder dress. You know what they say! All trends come back around and I have a feeling this one is here to stay.
What are you guys up to this weekend? xx