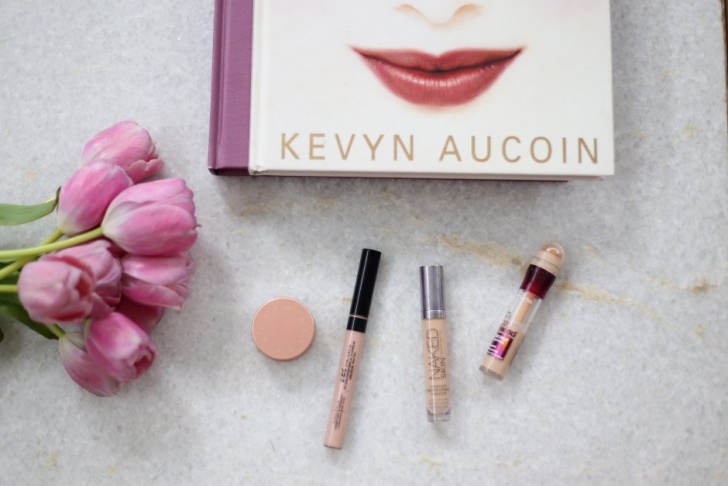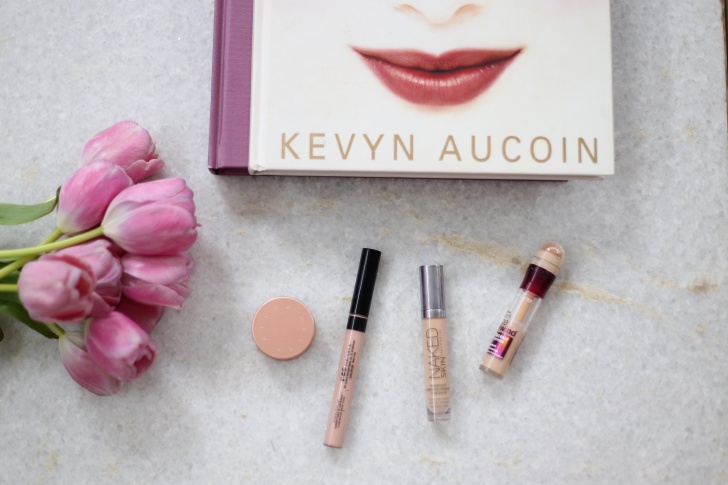 Hi guys! Welcome to the 2nd edition of "Best of The Best". As requested via snapchat vote, today's post is all about correctors and concealers!
I am fortunate enough to have been blessed with olive skin (thanks Mom and Dad). Unfortunately, what can come with that little blessing is what I like to refer to as enemy #1 – my dark circles (thanks Mom and Dad). Sleep or no sleep, my circles are there. Anyone else?! So, believe me when I say I have tried just about every concealer and corrector on the market! These are the absolute best of the best. They don't crease under my eyes, have great coverage and last all day!
Before I get into my favorites and why I love them, let's talk a little bit about what a corrector does – Much like lash primer, the corrector is the loyal bestie of the concealer and often overlooked but a key part of kicking dark circles to the curb. Basically – before you conceal, you have to correct. Think of it as a two step process, step 1 (correct) and step 2 (conceal). A peach/pink corrector will help combat the blue tones and then the concealer can properly do it's job. Ya feel?!
So, without further adieu, let's get to my favorites.
BECCA UNDER EYE BRIGHTENING CORRECTOR:
When I'm doing a full face of makeup for a night out or photoshoot, this is my go-to! It's a thicker and sticker consistently, so a little bit goes a long way but it really does the trick. It's a light peachy color and has pearl reflectors in it that really help the light bounce back and does an amazing job of correcting darkness and doesn't crease at all even though it's on the thicker side!
BARE MINERALS STROKE OF LIGHT EYE BRIGHTENER:
On days when I want something on the natural side, this is the corrector I reach for. It has just enough coverage to really correct while still looking natural. It's a much thiner consistency than the Becca one but still totally gets the job done! I also love the applicator, it makes applying it really quick and easy. I find that this little guy is the perfect color corrector for my skin tone! For reference, I use the color 'Luminous 1'.
MAYBELLINE AGE REWIND CONCEALER:
This is the absolute best drugstore concealer on the market in my opinion. I've repurchased it over and over again! It has a little sponge tip applicator that I actually didn't think I was going to be a fan of, but actually love. The coverage is great, it doesn't crease and it's from the drugstore! Can you say winning?! This is typically the concealer I wear on an everyday basis.
URBAN DECAY NAKED SKIN WEIGHTLESS COMPELETE COVERAGE CONEALER:
Ok babes, I've saved the best for last! This is hands down, THE best concealer out there. It is sheer perfection!! It does everything it claims to do – It's lightweight, doesn't crease and has amazing coverage. This is my absolute ride or die concealer! I have and will continue to repurchase this a million times over until they come out with something better. For reals, it's the bomb.
That's it for today friends! What do you want to see next? Let me know in the comments 🙂 xx