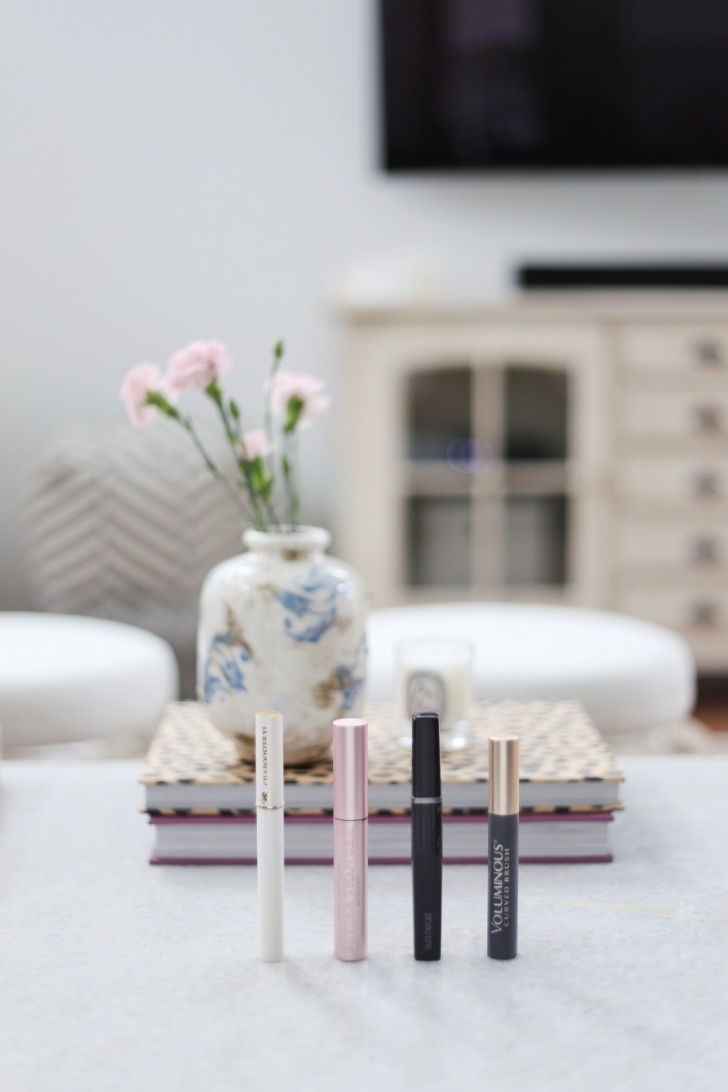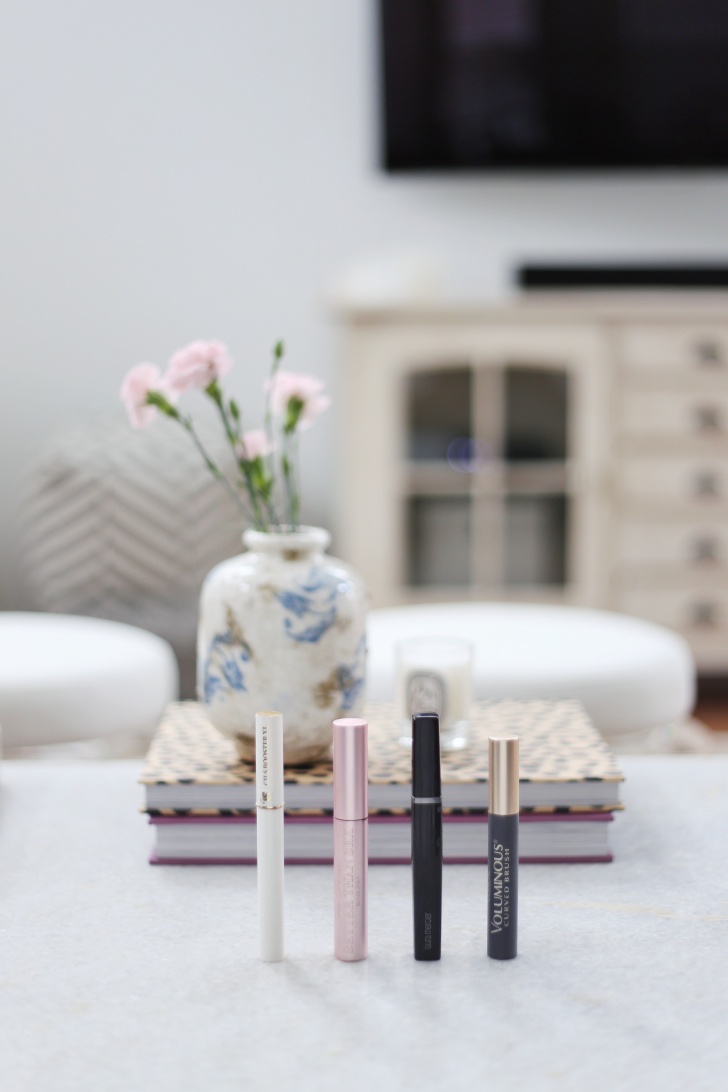 I can't even count the number of concealers that have disappointed me in my life time – amiright?! Or the number of night creams that didn't leave me hydrated. The mascaras that dried up too quickly, or the primers that didn't make my makeup last – can I get an amen?! The truth of the matter is, not all products are created equal. It's my job to try all of the products (so you don't have to) and then share the creme of the crop with you! That's where I got the idea for this new series: Best of the best. I'll pick one product, try a ton of them and then bring you, the reader, the best of the best. In this series I'll find the best products out there and tell you why I deemed them as such.
I've always loved makeup. I just have! When I was a little girl, I can vividly remember sitting in my parents' bathroom on my Mom's side (they have his and her sinks) and watching her put on her makeup. More specifically, I remember her putting on her mascara. Now, if you ask any makeup loving gal like myself what her favorite makeup item is, prepare to get the death stare, followed by the confused "how could I ever pick just one?!" look – but, if I really had to pick, mascara is defiantly top three! I have tired damn near every mascara formula out there, high-end and drugstore and have brought to you, the best of the best.
I wanted to start with lashes because I have been getting a ton of questions from you guys about my lashes: what products I use, how I use them etc. Get ready, because I'm about to share all my secrets, tips and tricks.
So, without further adieu — Welcome to the first installment of Best of the Best: Mascara edition…
Let's start with step one of luscious lashes – lash primer. This is hands down best one I have ever tried. If you don't use a lash primer, trust me, you are missing out! This first and key step in my regime is what I attribute to a lot of my lash success. I take lashes very seriously, can you tell? 😉 This little product might not seem like much, but it packs a big punch! Here's how it works: It preps and primes the lashes for mascara. Giving the mascara something to 'hold onto', making your lashes extra long and thick. The key to doing this right is to apply a generous coat (or two if you're going full glam) of the primer and then waiting about 30 seconds until it starts to dry a little. Tip: You want it to be tacky so that it gives the mascara something to hold onto, but not too dry. This extra step not only makes your lashes significantly longer and thicker, but also helps to keep them healthy and coated! Trick: I haven't used an eyelash curler in the longest time because I just don't need it! This mascara helps my lashes stay really curled all day.
When it comes to high-end mascaras, this is my all-time favorite. The ultimate MVP.  I love everything about this mascara – the formula, the fluffy brush etc. It gets my lashes really long, never flakes off and doesn't dry out too quickly! I've tried a lot of mascaras, and this one is by far the best.
LAURA MERCIER FULL BLOW VOLUME:
For a girl on the go (like myself), a mascara that you can throw in your purse and use to touch up with is essential! There's only one problem – almost every mascara that I've ever used to touch up with just gets clumpy. Why? Because the mascara underneath was applied hours ago, meaning it's totally dry. So, when you try and add anything on top, it just starts looking clumpy and crusty. I think we've all been there! The key word is almost every mascara. This mascara is the only, and I do mean the only mascara that I can apply on top of my totally dry lashes from earlier in the day and love how it looks. It's hard to explain and I'm not sure how they did it or if they even meant to do it, but there is something in the formula of this mascara that softens the mascara it's going on top of – making it the IDEAL touch up mascara. I've never heard anyone talk about this mascara, but it has become a total must for me!
LOREAL VOLUMINOUS CURVED BRUSH:
This is my favorite drugstore mascara. It's a tried and true, oldie but a goodie that never fails me. Trick: If you've been following me for a while then you've probably heard me talk about what I like to call my 'lash cocktail'. I love mixing two mascaras because it allows my lashes to get the benefits of two different formulas at once! This also means two different consistencies – they will most likely not run out at the same time, so you'll have one formula that's more fresh and wet and one that's a little more dry. I love mixing this one with the Too Faced one I mentioned above! This is also a great way to save a little bit of money and make your high-end mascara last longer!
Well, that's it for today babes! I hope you enjoyed the first ever "Best of the Best". I would love to hear from you guys — please comment leaving any products that you're interested in seeing in this series! 🙂 xx