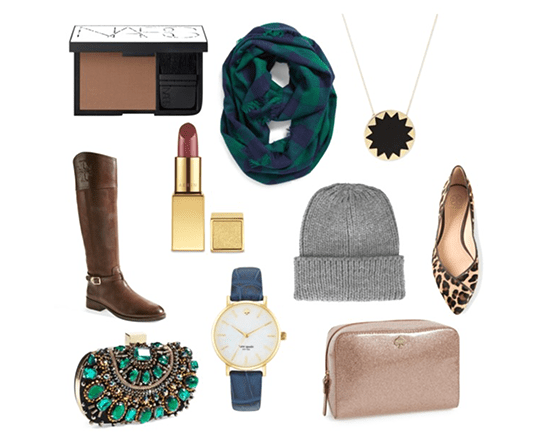 Bronzer / Infinity Scarf / Necklace / Boots / Lipstick / Beanie / Leopard Flats / Clutch / Watch / Makeup Bag
I think Texas finally got the memo that it's Fall and I couldn't be more excited! The dropping Austin temperatures have me inspired to share a few things I'm currently crushing on. Lately, this lip color has been on heavy rotation and I ain't mad about it! The color is so unique but it goes with everything. A total must in my Fall makeup collection. Aside from the fact that I'm a big-time sucker for limited edition holiday packaging, this Nars bronzer also comes with an Ita brush – a total steal! If you're craving something cozy and cute, this scarf could be your new love. I just adore the blue/green combo and the throw it on and go appeal of the infinity style. Easy and cute? Sign me up!
What are you crushing on this November?