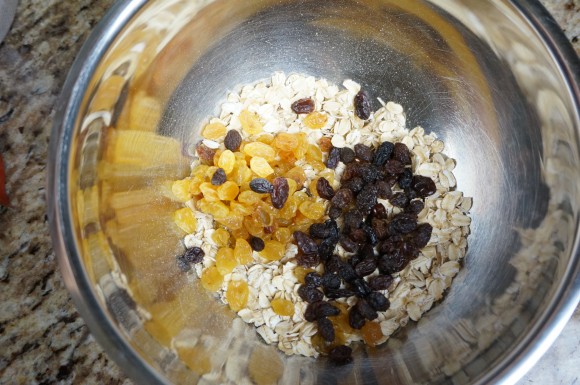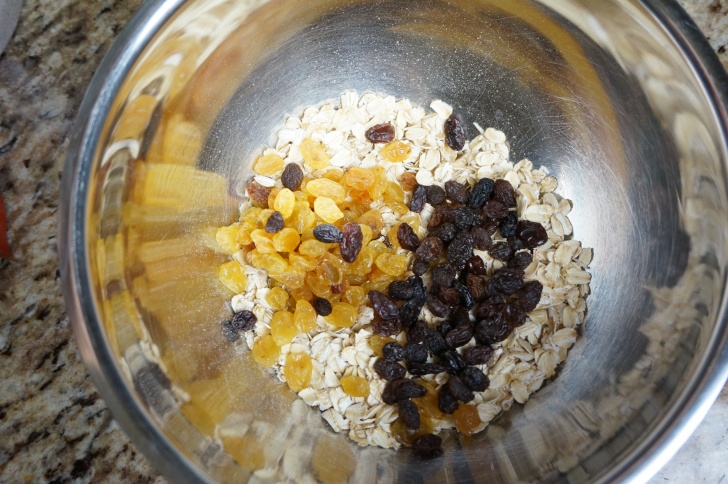 Ok, where have I been…am I the only one who has never heard of Muesli? Tay introduced me to this delicious and nutritious breakfast treat recently and I knew I had to share! I couldn't believe that I hadn't of it because it is right up my alley. If you're unfamiliar with Muesli like I was, it's basically a cold oatmeal concoction. You mix everything together and leave it over night, the oats soak and expand. If you have busy mornings, this would be great for you! Mix it up, put it in the fridge overnight, take it out and enjoy!
Here's what you'll need
3/4 cup oats
3/4 cup milk
1/2 cup yogurt (we used vanilla greek, but you can use whatever you want)
1/4 cup golden raisins
1/4 cup dark raisins
1 tablespoon maple syrup
1/4 cup slivered almonds, toasted
1 green apple, chopped
Step 1
Put the oats, raisons, yogurt, maple syrup and milk into a bowl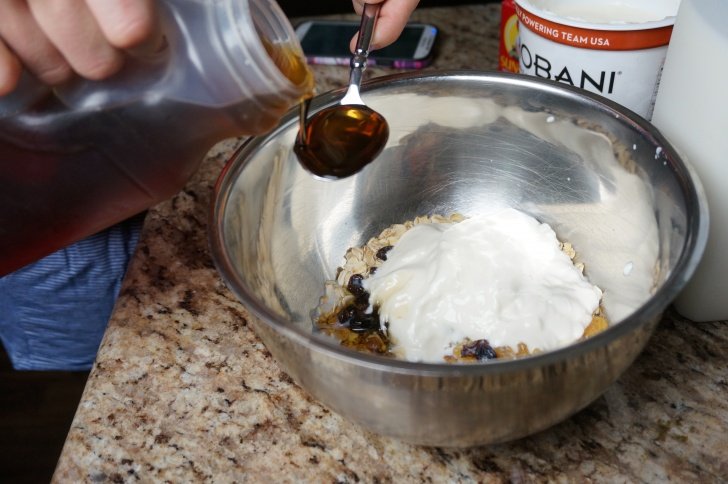 Step 2
Mix everything together!
Step 3
Refrigerate overnight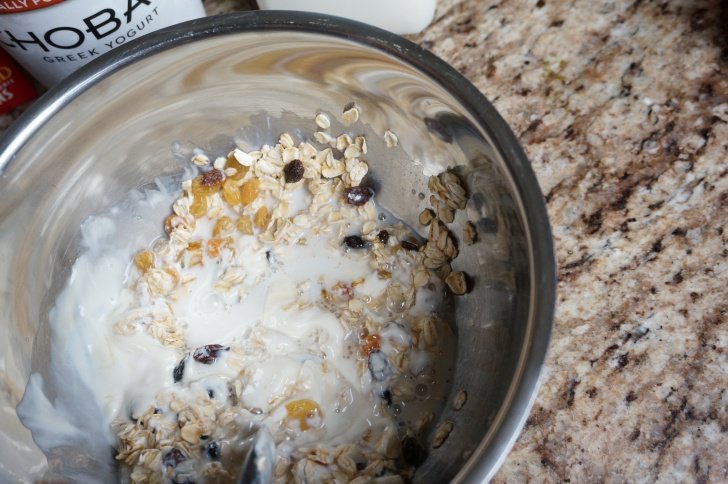 Step 4
Top with almonds, sliced apples and enjoy!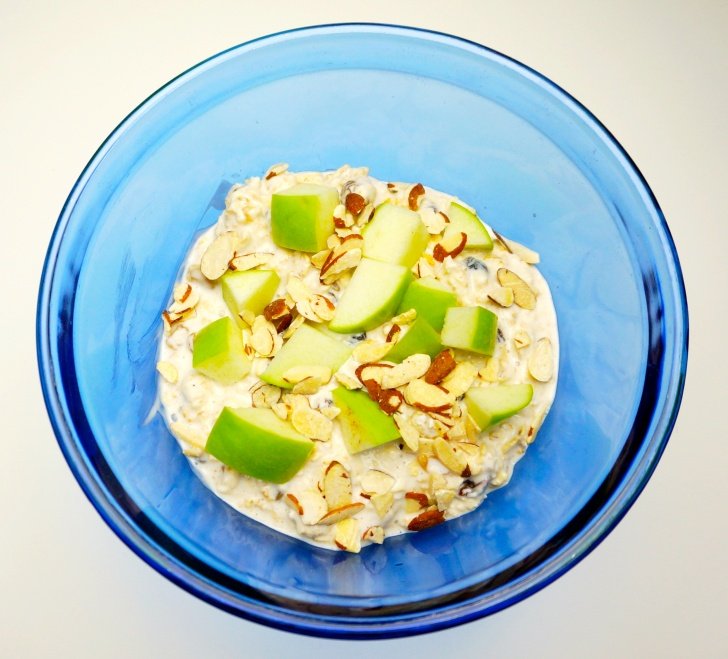 xo
Courtney