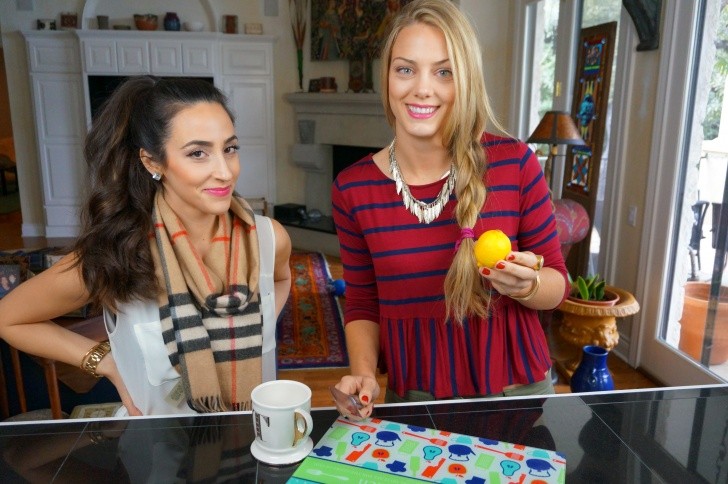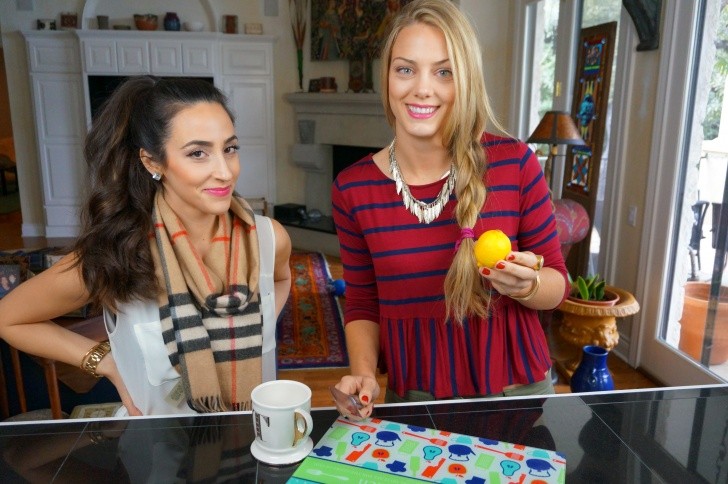 While we were in Ausitn, Tay showed me how to make warm lemon water and gave me the 411 about some of it's health benefits. Small but mighty, this little fruit packs a big punch. Along with aiding in the cleansing of your body, lemons help you jumpstart your liver and metabolism while boosting your immune system. Rich in vitamin C, they even help rejuvenate your skin and give it a healthy glow. Um… where do I sign up? Sounds pretty dang good to me! Pre-workout, pre-breakfast, pre-anything, you're supposed to drink it first thing in the morning for the best results. Did I mention it's ridiculously easy?
What you'll need –
Lemon – Organic is ideal, but any old lemon will do!
Knife
Mug
Warm water
Cute cutting board optional but encouraged 🙂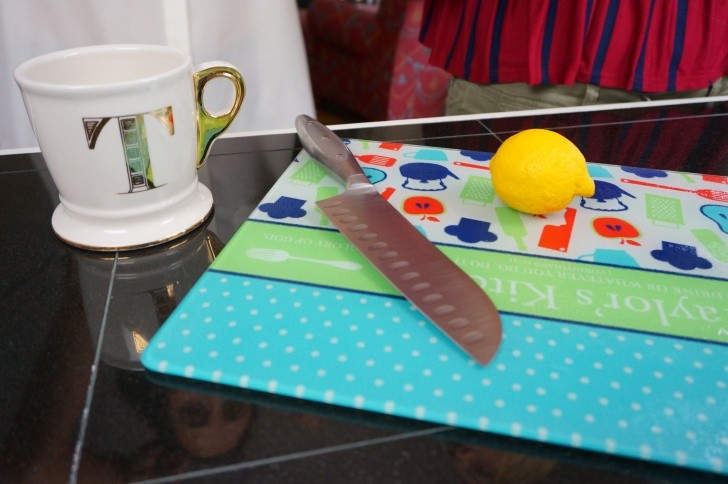 1. Heat the water.
2. Pour the water in the mug.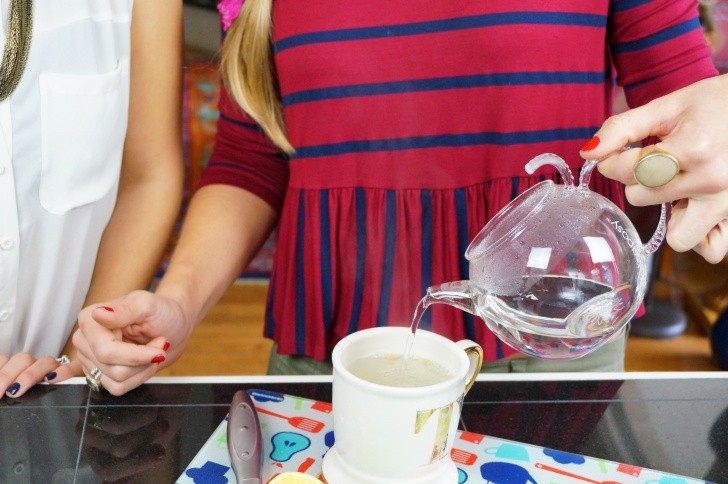 3. Cut the lemon in half and squeeze one half into the cup. Tip – Tay said she turns the half that she doesn't use, face down on the cutting board to save it for the next day. She also said it's ok if the seeds get in the cup, no biggie. They usually sink to the bottom and if they don't they are easy to just scoop off the top.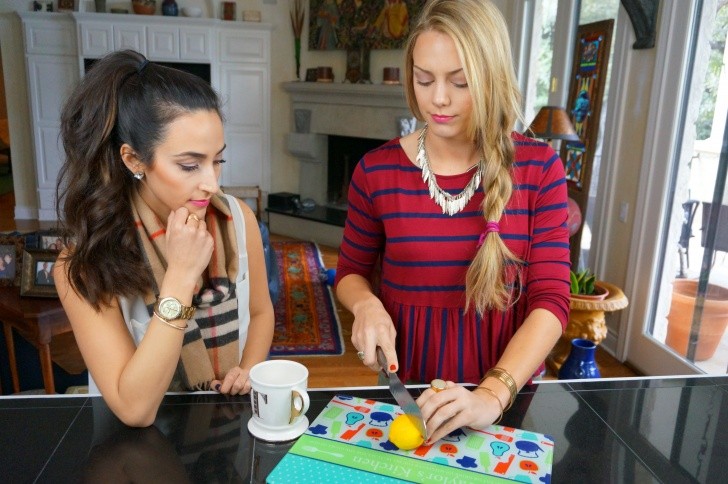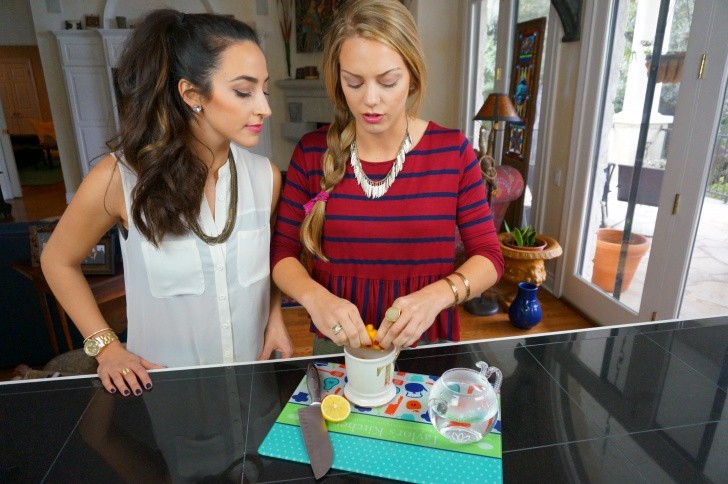 4. Enjoy!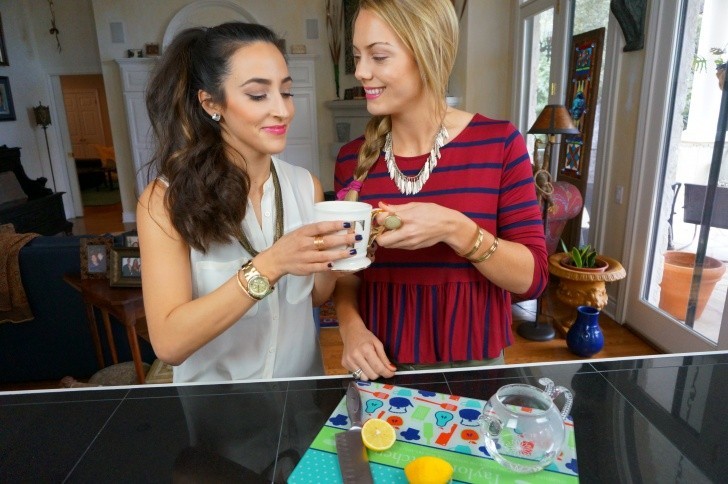 Cheers to great friends and good health. I'm excited to add this to my morning routine. What do you think?