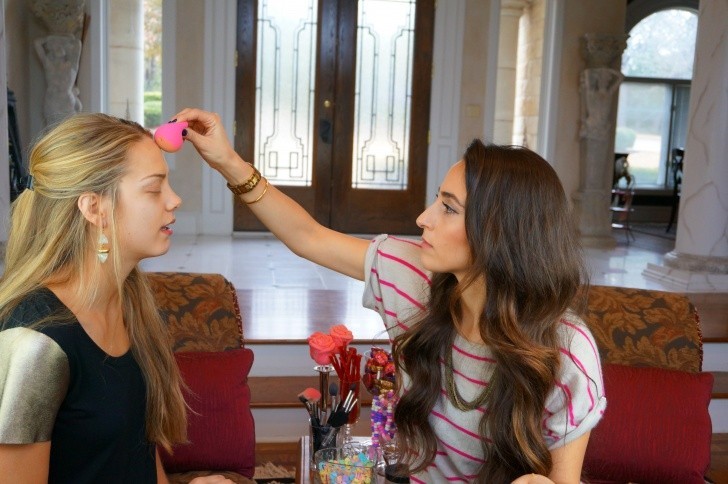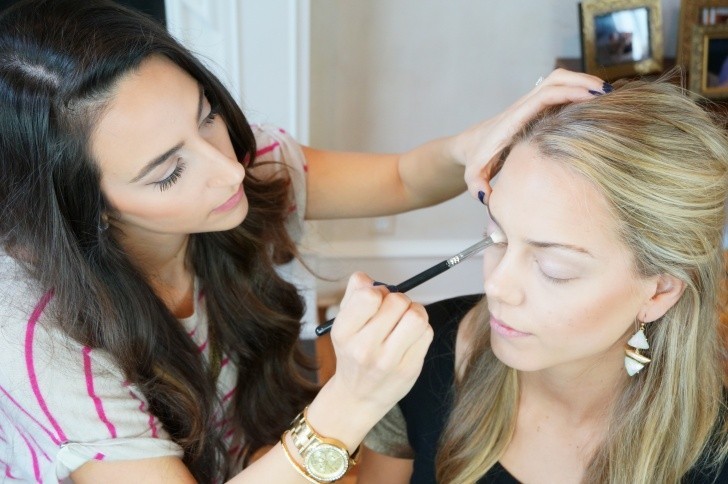 I can't believe it's almost February! Time is seriously flying. Alex and I drove down to Austin yesterday to celebrate his birthday (my mom makes a mean birthday cake) and to get molds made for our retainers because Berklee, our golden doodle, thought that it was a good idea to chew them…both…don't ask! Since we were in town for the day, Taylor came over and we decided to do a Valentines makeup look. This is a soft and beautiful makeup look that I think would be perfect for Valentines! Not to mention it's easy. For this look I used the Lorac Pro Palette which I will rave about in another post (it's amazing!)… let's get to the makeup!
Here is a step by step of how to get this look! It looks long but only because I include ALL of the steps. I promise it's easy!
PART 1 – THE FACE
1. Moisturize and put your foundation on.
2. Highlight under your eyes. The pink sponge that I am using here is a beauty blender, easily the most used tool in my makeup bag! I'll be doing a whole post on this in the near future :).
3.  Contour your cheeks and forehead.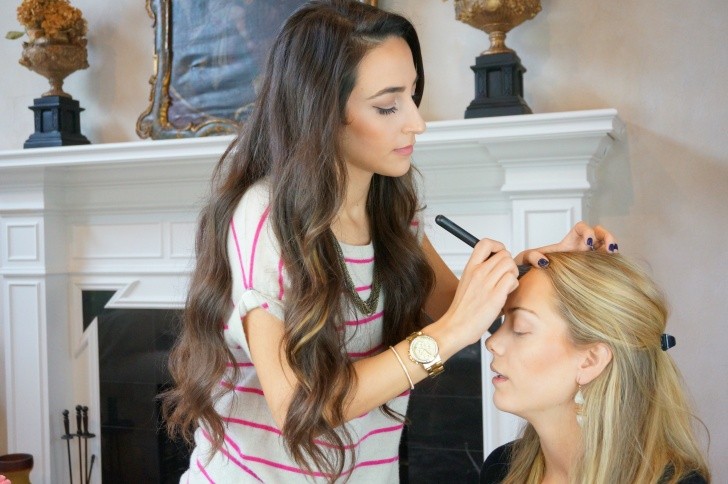 4. Blush – I used Nars Gaiety. I talked about this blush in my Winter Blush for All Skin Tones post.
5. Highlight your cheek bones!
PART 2 – EYE SHADOW
1. Prime your eyes! Priming your eyes get them ready for the eye shadow. Not only does this give you a smooth, blank canvas to work with but it also ensures that your eye shadow will last all day or night! I used Mac prolong wear concealer to prep because I find that it gives good coverage and doesn't crease.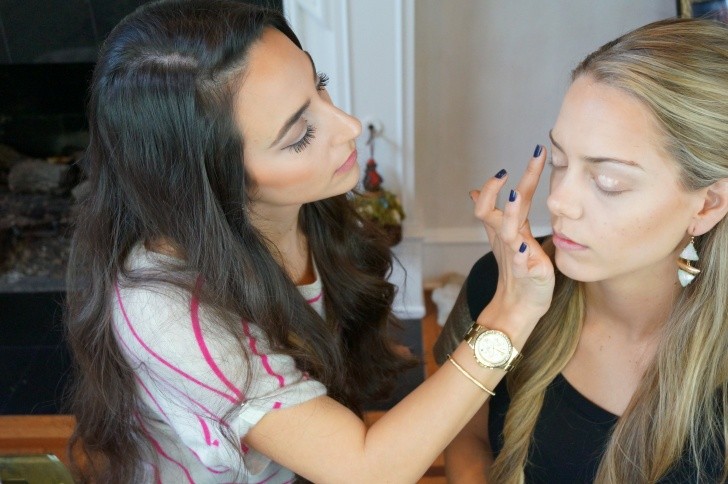 2. Put the color "champagne" all over the lid. Quick tip – Lightly tap the shadow into your lid, making sure to take your time so you get minimal fall out!
3. Put the color "mauve" in the crease. I love this color because it is still neutral but not your typical brown – perfect for a Valentines look.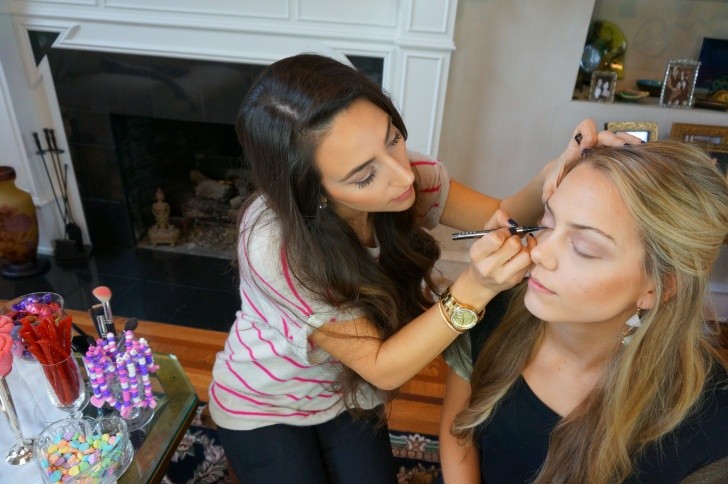 4. Highlight under your brow bone with the color "nude".
PART 3 – EYE LINER 
1. Line your top lid with black eye liner. Do a winged liner if you want to amp it up!
2. Line you bottom lash line with "taupe" from the Lorac Pro Palette. Using a shadow instead of a liner with give you a smoked out look! If you want to amp this look up even more you can sub taupe for a darker shade, something like "sable".
PART 4 – MASCARA 
1. Curl those lashes and mascara them up!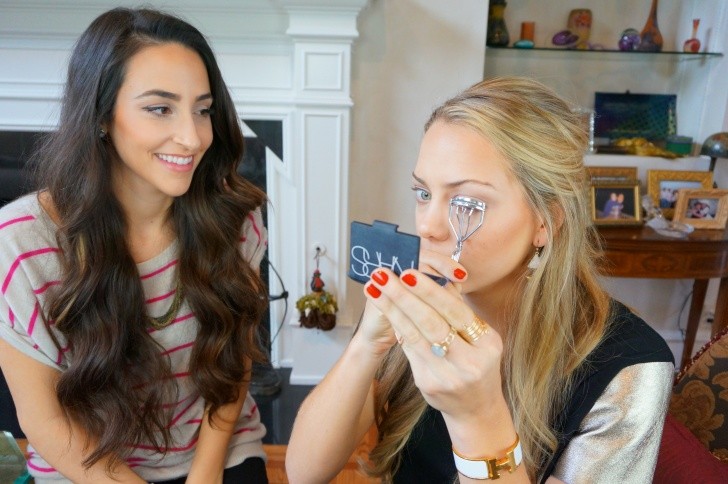 PART 5 – LIPS 
1. Throw on your favorite nude or pink lipstick and/or gloss and you are good to go!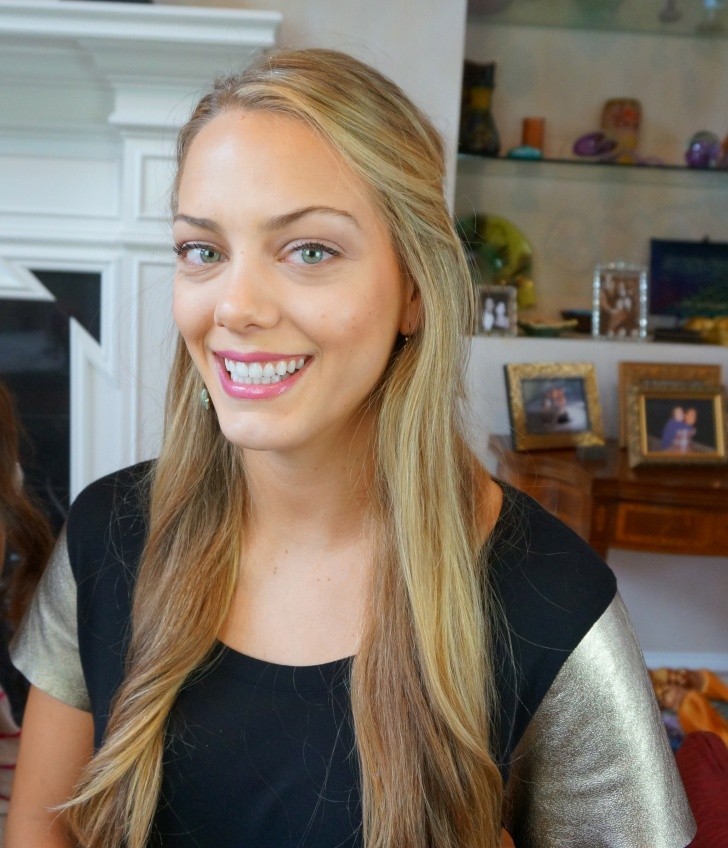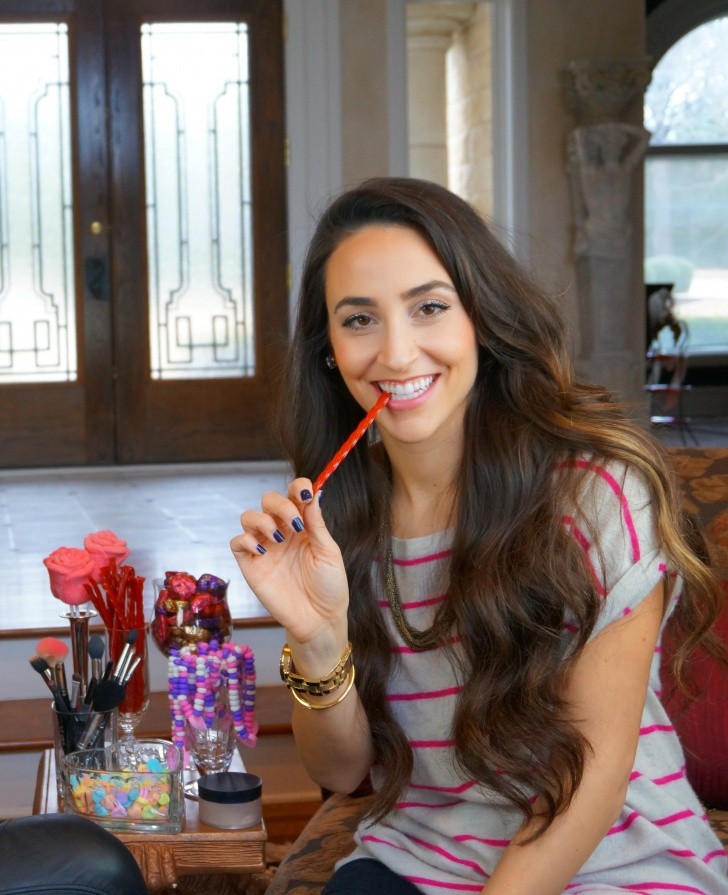 Ta – da! All done girlfriends! You are ready for a date or a night with the girls. Typing out these in depth tutorials can get lengthy so if you want to start seeing videos stuff like this then let me know in the comments below!
XO. Courtney